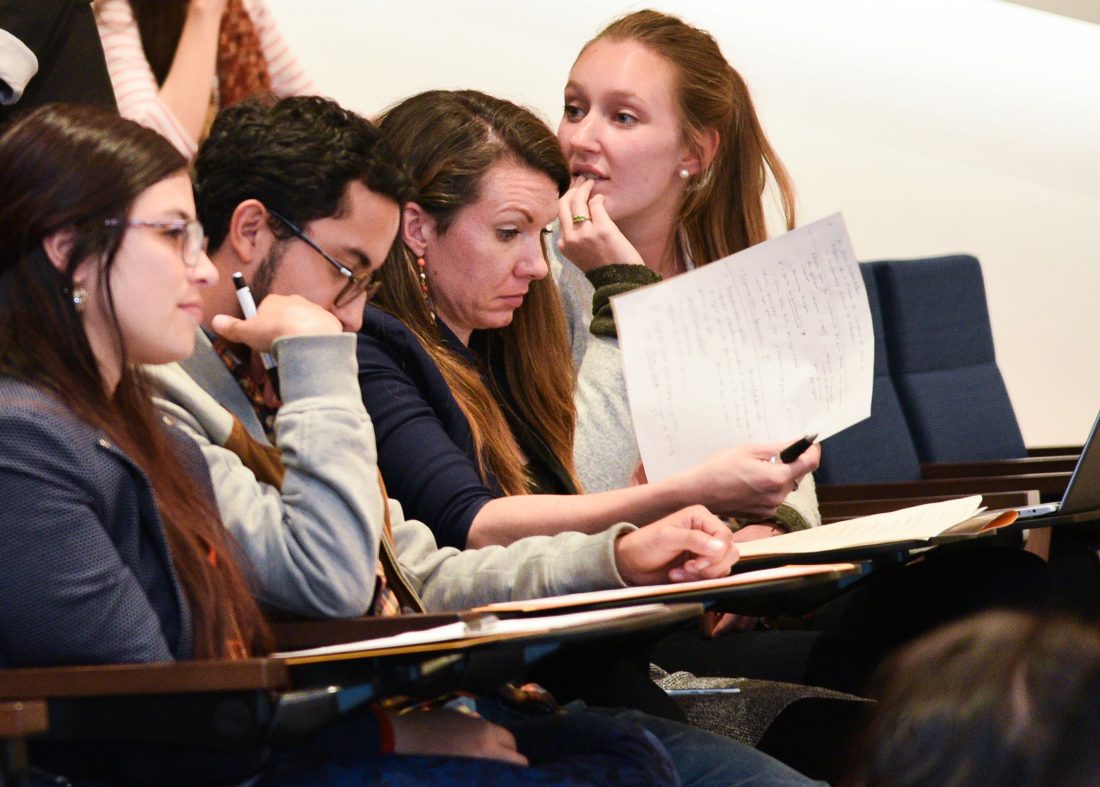 Call for papers First PhD Colombian Students Seminar – CEDPAL/CAPAZ
CEDPAL (Centro de Estudios de Derecho Penal y Procesal Penal Latinoamericano) of the University of Göttingen and the German-Colombian Peace Institute – CAPAZ are pleased to announce the call for papers for the First PhD Colombian Students Seminar CEDPAL/CAPAZ.
The seminar will take place on Monday, November 19, 2018, from 9:00 a.m. to 1:00 p.m. at the CAPAZ Institute in Claustro de San Agustín (Cra. 8 No. 7-21) in Bogota, Colombia.
This call is addressed to Colombian PhD students at Colombian or foreign universities, and to candidates for a PhD programme, whose research project is sufficiently developed.
Papers should refer to a relevant issue on the peace process in Colombia with a legal focus, for example, in the areas of transitional justice, International Criminal Law, International Humanitarian Law and Human Rights.
Deadline for applications: Monday, November 5, 2018 at 12:00 (Colombian time)
Applications must be sent by e-mail to: convocatorias@www.instituto-capaz.org with the subject: "Postulación Seminario de Doctorandos".
Applications sent after the mentioned deadline or with incomplete required documentation will not be considered.
Download the terms of application to the First PhD Colombian Students Seminar CEDPAL/CAPAZ (in Spanish).
Please do not hesitate contacting us in case further information is needed:
German-Colombian Peace Institute – CAPAZ
(+571) 342 1803 Ext. 29981
convocatorias@www.instituto-capaz.org