Call for Proposals Platform for Dialogue: Memory and Inequality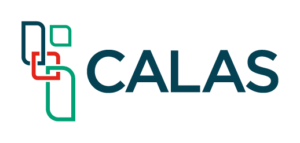 The Centro Maria Sibylla Merian de Estudios Latinoamericanos Avanzados (CALAS) has opened a call for proposals for those interested to participate as speakers in the Platform for Dialogue: Memory and Inequality. The initiative is coordinated by Prof. Dr. Stefan Peters, CAPAZ Academic Director and Angela Schrott, professor and researcher at the University of Kassel and member of the CALAS Steering Committee.
The event will take place at the CALAS headquarters in Guadalajara, Mexico from June 9-11, 2020.
It will analyse the relationship between historical memory and social inequalities through 4 thematic axes: Theoretical and conceptual perspectives on memory and social inequalities; Memory and intersectionality; Memory and elites; and Memory and identity(s).
Further information about the event and the call for proposals (in Spanish).
Relevant informations:
Participant selection: CALAS welcomes proposals for academic, individual or collective presentations.
Application: Fill in the online application form on the CALAS website with the title and summary of your proposal and a brief academic file with an indication of your professional career and relevant publications.
Language: Spanish.
Financing: If selected, CALAS has funds to reimburse travel and lodging expenses during the days of the event in Guadalajara.
Announcement of selected proposals: January 31, 2020.
Proposals submission: By e-mail in a single document to the e-mail address: eventos@calas.lat and with the subject: "Plataforma Memoria y desigualdad".
Deadline for submission: January 8, 2020
Contact:
Centro Maria Sibylla Merian de Estudios Latinoamericanos Avanzados (CALAS): info@calas.lat
(Text: Valentina Pardo. English version: Tiziana Laudato)