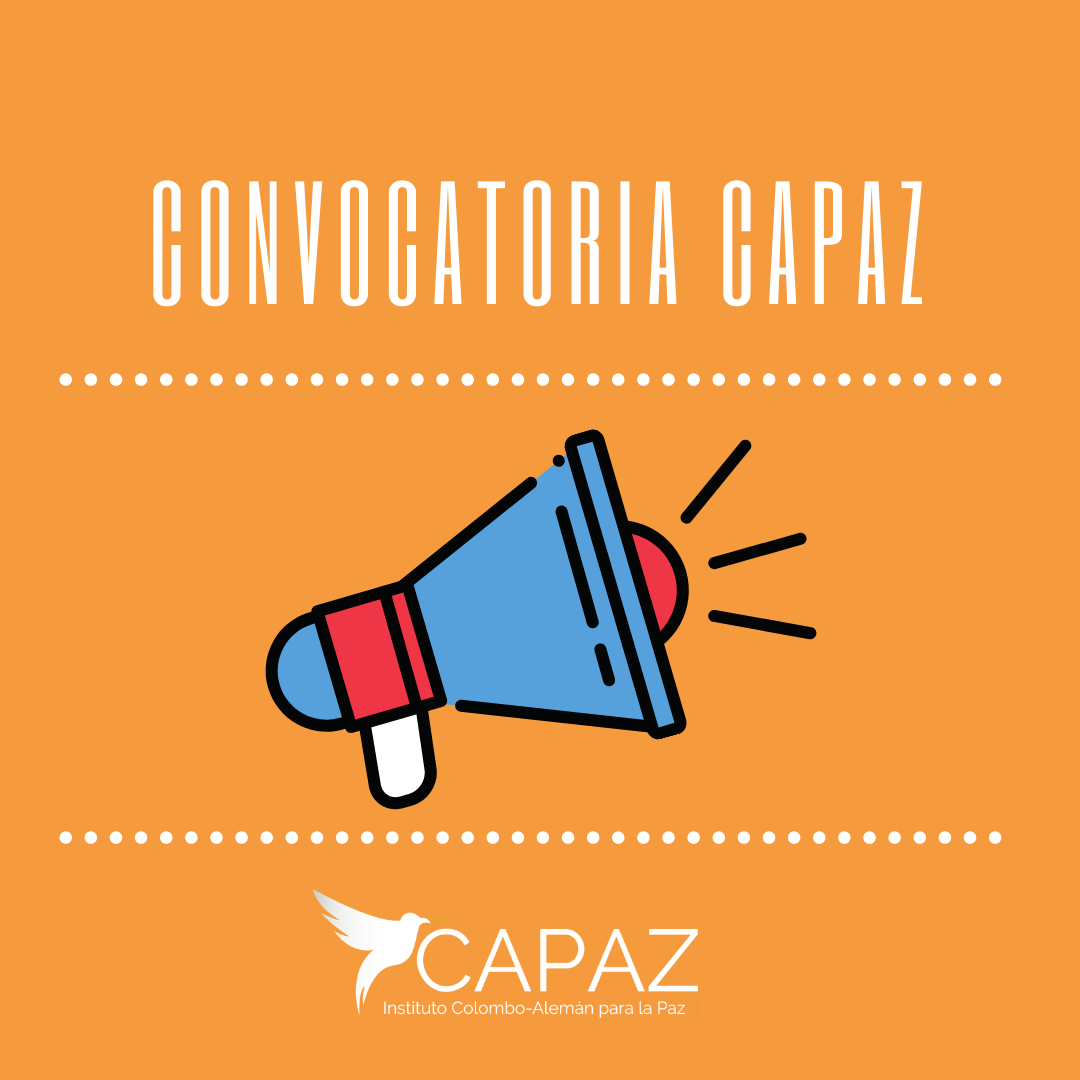 CAPAZ Call for proposals for research project funding 2022
CAPAZ is opening a call for applications for research projects on peacebuilding issues in Colombia. The Institute will fund a maximum of five (5) research projects with a grant of up to 5,000 € (five thousand euros) each. The project must be executed between July 2022 and June 2023.
Purpose of the call
Promote the production, dissemination, and exchange of academic knowledge through the financing of research projects on topics that contribute to peacebuilding in Colombia, and to support Colombian-German cooperation in particular, and international cooperation in general around these research projects.
Aimed at:
Research groups from Colombia and Germany that have cooperative relationships in both countries and work on research topics related to peacebuilding in Colombia. Research groups from other countries may also apply.
Topics
This area investigates the dynamics of practical actions implemented by different actors, both institutional and civil society, aimed at contributing to peacebuilding, especially from Colombia's regions. Special attention will be paid to peace education, historical memory, and security sector reform.
Transitional Justice and Human Rights
The area concentrates on research into the design, implementation, and monitoring of the legal and institutional mechanisms needed to deal with the legacy of atrocities committed in the armed conflict and that are intended to achieve the maximum possible satisfaction of victims' rights.
Peace, conflicts, and territorial reconfigurations
This area of research analyzes power relations and struggles around the territory, which lead to different types of conflicts that influence the generation of violence and produce socio-economic inequalities. This area seeks to explain the reconfiguration of the interests of the different actors involved in building a stable and lasting peace in Colombia, incorporating territory as a fundamental axis of conflict formation.
Terms of reference (.pdf, in Spanish)
Registration form (Anexo A) (.doc)
Closing date:
All submissions must be sent as a single PDF by June 13, 2022 at 23:00 Colombia time (UTC-5) to: convocatorias@instituto-capaz.org.
Applications submitted after this date will not be considered. The subject field must read: Call for Research Projects 2022. For more information on the activities of the CAPAZ Institute, please go to: www.instituto-capaz.org