Launch Event: CAPAZ will be part of Colombia CONNECT, the German-Colombian academic network on biodiversity, bioeconomy and peace building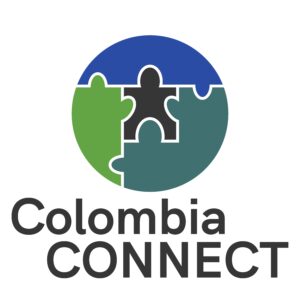 The new German-Colombian academic network Colombia CONNECT, funded by the German Federal Ministry of Education and Research (BMBF) for the 2021-2024 period, will support research projects and institutional initiatives with social-political, environmental and economic impact in Colombia.
Coordinated by Prof. Dr. Thomas Wilke (Department of Animal Ecology & Systematics, JLU Giessen), Colombia CONNECT brings together the German-Colombian Peace Institute – CAPAZ based in Bogotá; Justus Liebig University Giessen (JLU) in Germany; the Corporación Centro de Excelencia en Ciencias Marinas (CEMarin), and the Instituto de Investigación de Recursos Biológicos Alexander von Humboldt, both in Colombia.
The Colombia CONNECT online launch event will take place on Thursday, February 4, 2021, at 8:00 a.m. (Colombia time) and will be live and open to the public, with simultaneous Spanish/English interpreting via the event link (Zoom).
CAPAZ Academic Director and Professor of Peace Studies at the Justus Liebig University Giessen, Prof. Dr. Stefan Peters will give a lecture on the post-conflict challenges for the protection of biodiversity in Colombia.
Programme for the online launch event: Español / English
For more information:
The Colombia CONNECT website will go live on the day of the project's launch event and will be hosted at: https://www.colombiaconnect.org
The Colombia CONNECT Twitter account will be launched at the same time as the project: https://www.twitter.com/ColCONNECT_org
Contact: 
Ana María Aguirre Cañas – Director of Colombia CONNECT: colombiaconnect@cemarin.org
(NWText: Claudia Maya. English: Tiziana Laudato)