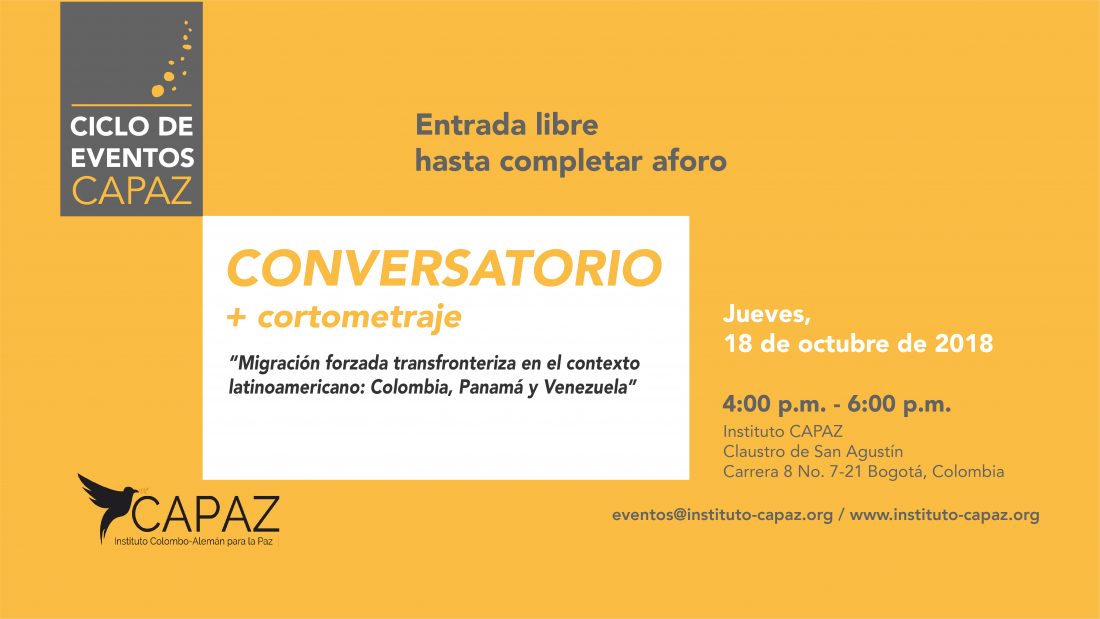 CAPAZ NEXT EVENT ON FORCED DISPLACEMENT IN LATIN AMERICAN COUNTRIES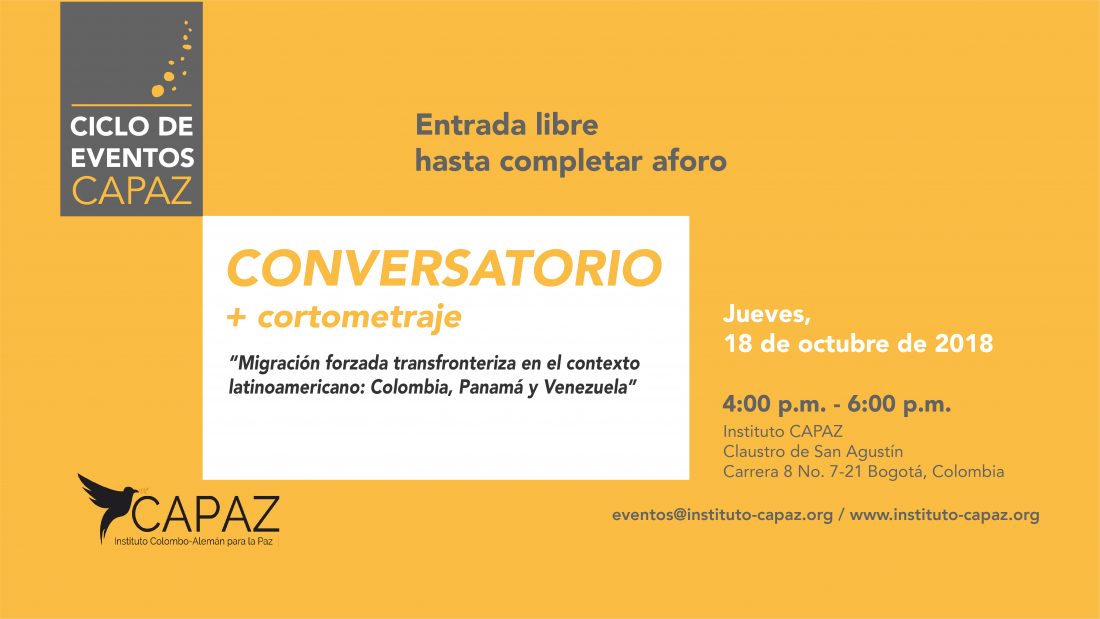 The next event in Spotlight on Peace Calendar will be a discussion and screening of a short film on forced displacement at the Latin American borders, specifically between Colombia, Panama and Venezuela.
The event will take place on Thursday, October 18, 2018, from 4:00 p.m. to 6:00 p.m. at the CAPAZ Institute at the Claustro de San Agustín (Cra. 8 No. 7-21) in Bogota, Colombia). The event is free of charge and open to the public until seating capacity is reached.
Short film on forced displacement
The documentary, directed by anthropologists Hanna Thiesing and Natalie Tines, tells the story behind the forced displacement from Juradó (Chocó, Colombia) to Jaqué (Panama).
The short film not only shows the social dimension, but as well the anthropologist's struggle during their independent ethnographic field work.
Further information to Spotlight on Peace Calendar: