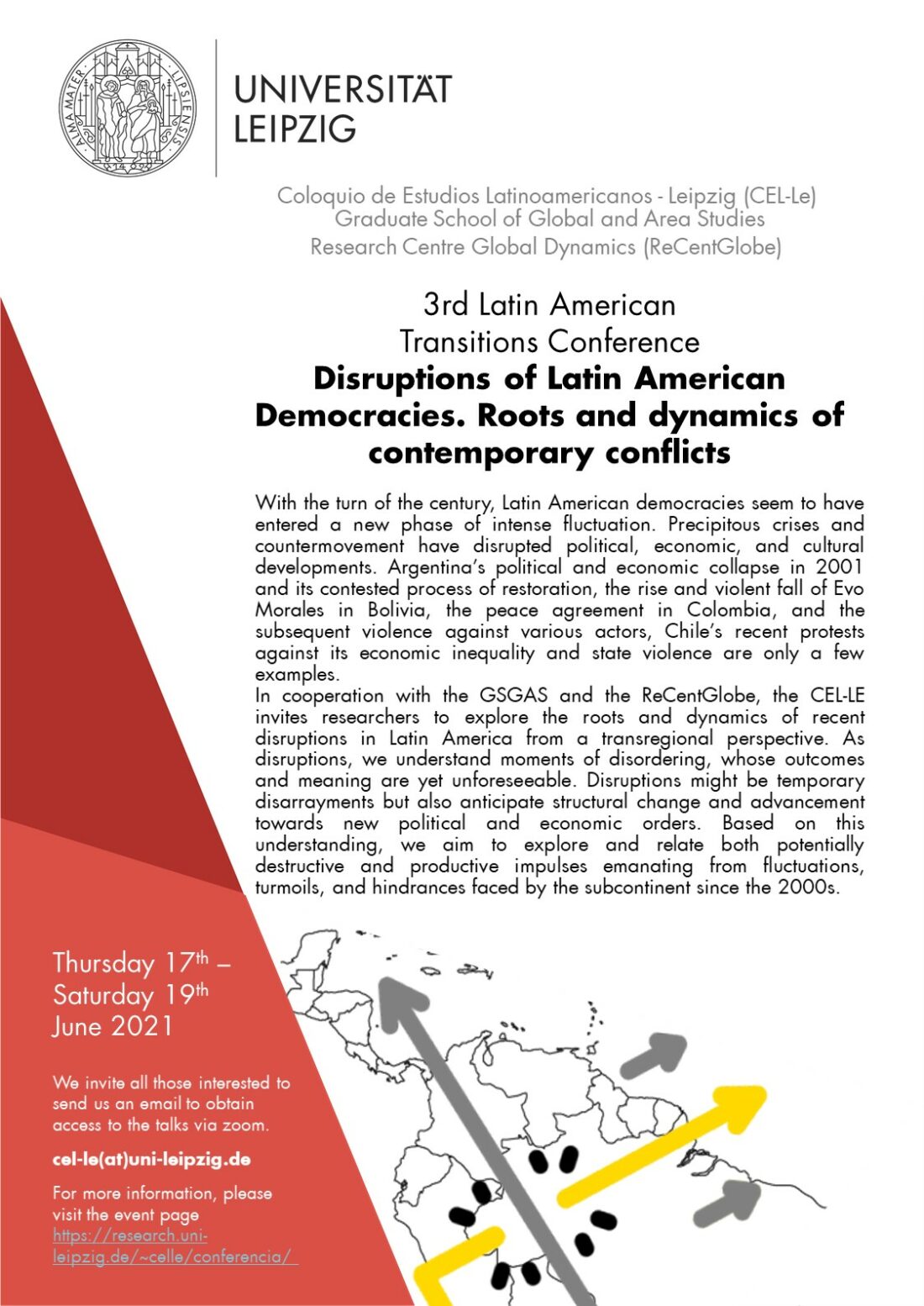 CAPAZ participará en Coloquio de Estudios Latinoamericanos de la Universidad de Leipzig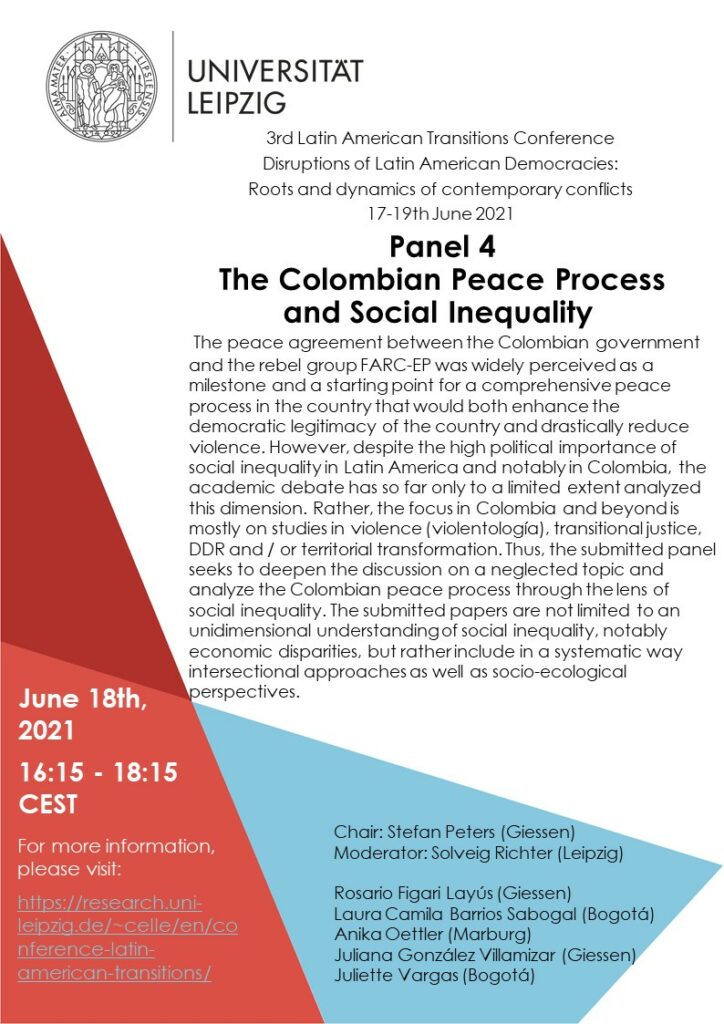 CAPAZ to participate in Latin American Studies Colloquium at the University of Leipzig
The "3rd Conference: Disruptions of Latin American Democracies. Roots and dynamics of current conflicts", organised by the University of Leipzig, Germany will be held on June 17-19, 2021. The entire event will be online and open to the public.
To join, please write to cel-le@uni-leipzig.de asking to be sent the Zoom access links.
Participation by CAPAZ and associated researchers
The panel on the second day of the conference—June 18, 2021 from 4:15 to 8:15 p.m. (German time)—will focus on the peace process in Colombia and social inequality.
CAPAZ Academic Director, and professor of peace studies at Justus Liebig University Giessen, Prof. Dr. Stefan Peters will moderate the event, Prof. Dra. Solveig Richter (Universidad de Leipzig) will comment on the session.
The panellists include Rosario Figari Layus (CAPAZ/JLU); Juliana González Villamizar (CAPAZ/JLU) and Juliette Vargas (CAPAZ/CEDPAL), who will be joined by Laura Camila Barrios (Universidad del Rosario), Anika Oettler (University of Marburg, Germany) and Juliana González Villamizar (CAPAZ/JLU).
On June 19, the last day of the congress, Universidad del Rosario professor Carolina Galindo will offer a final commentary on democracy, violence and pandemics, specifically based on the Colombian case.
Check out the Congress programme (.pdf, in English)
To find out more and to contact the organisers: https://research.uni-leipzig.de/~celle/conferencia/
(NW: Claudia Maya. English: Tiziana Laudato)