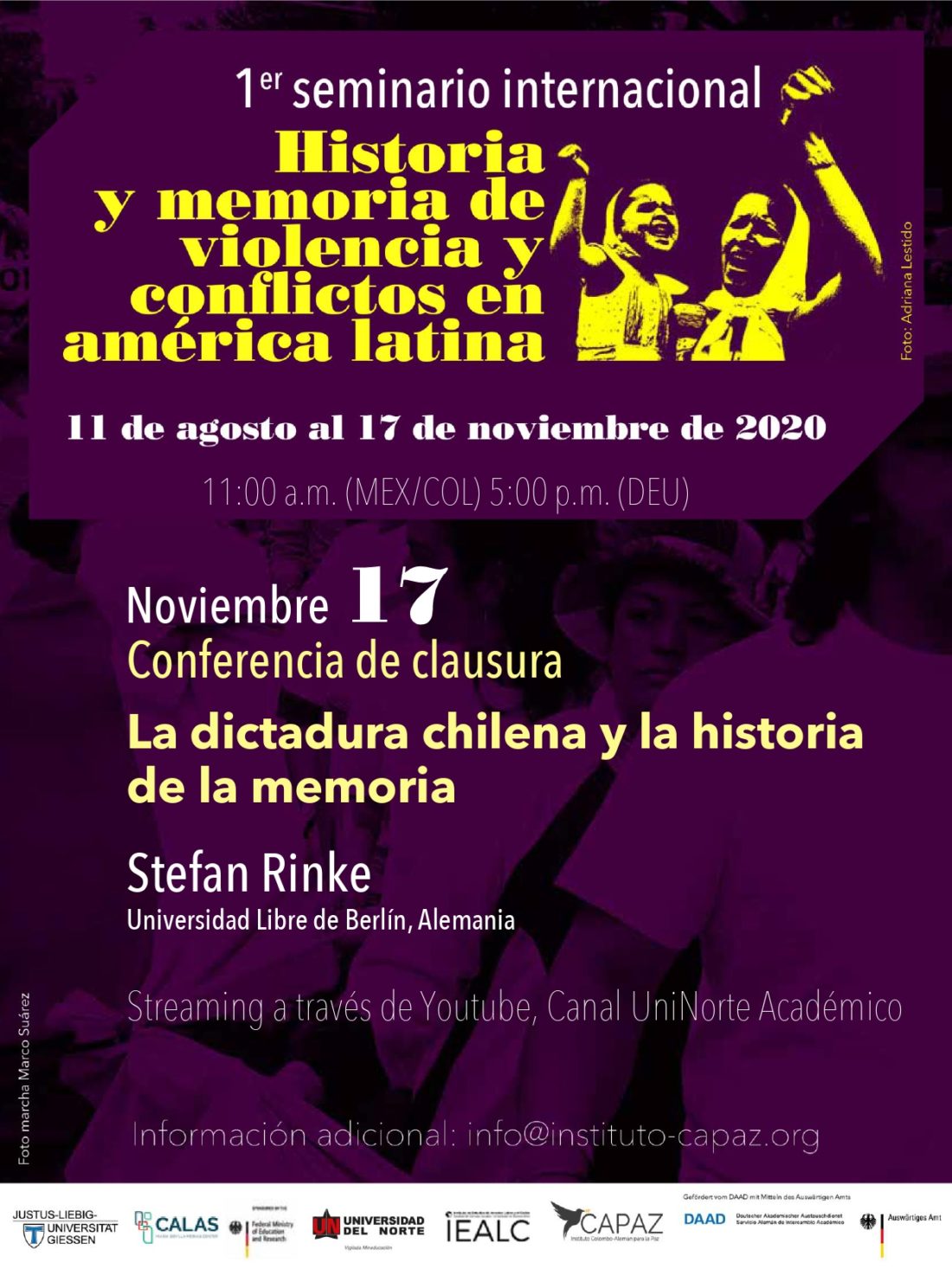 Stefan Rinke talks about memory and the Chilean dictatorship
The Southern Cone dictatorships have been studied both inside and outside Latin America. In this respect, German historian, Prof. Dr. Stefan Rinke, will talk about Chilean dictatorship in the next online session of the International conference on memory and violence in Latin America.
Prof. Rinke's talk is entitled: "The Chilean dictatorship and the history of memory" and will be held on Tuesday, November 17, 2020 at 11:00 a.m. (Colombia time).
Access the transmission (in Spanish)
Stefan Rinke is professor at the Department of History of the Institute for Latin American Studies and the Friedrich-Meinecke Institute, both at the Freie Universität Berlin. He has been awarded various prizes and academic titles and has published a large number of monographs, scientific articles, and anthologies. His most recent publication is the book Conquistadoren und Azteken, published in 2019 by C.H.Beck in Munich.
The seminar will run from August to November 2020, with the closing by CAPAZ Academic Director to be held on November 23. The seminar sessions are broadcast on the Uninorte Académico Youtube channel. The International seminar is organised by the CAPAZ, CALAS, the Institute for Latin American and Caribbean Studies at Universidad del Norte and JustusLiebig University Giessen.
Download the factsheet for the next session (.pdf)
(NWText: Claudia Maya. English: Tiziana Laudato)