The German Node's online discussions on women and peacebuilding in Colombia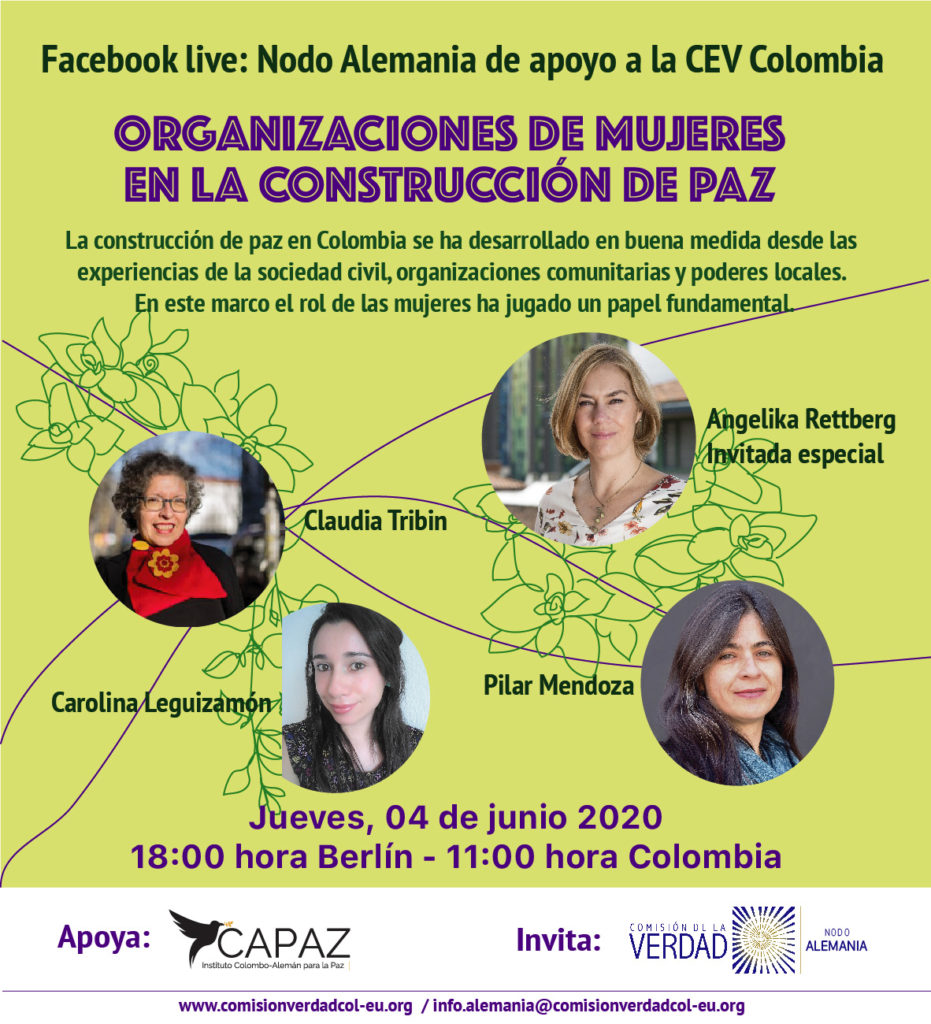 Together with CAPAZ, the German Node supporting Colombia's Truth Commission, will hold an online forum on Thursday, June 4, 2020 at 11:00 a.m. (Colombian time), 6:00 p.m. (German time) to discuss women's on-going involvement in peacebuilding in Colombia, from the perspective of civil society organisations, community dynamics and the local civil service.
Speakers at the event include Carolina Leguizamón, Pilar Mendoza, Claudia Tribín and researcher Angelika Rettberg, professor at Universidad de los Andes and representative of the university at CAPAZ.
The event is open to the public, with no need for prior registration.
You can follow the event through the Facebook profile of the German Node supporting the Colombian Truth Commission
CAPAZ has been backing the work of the German Node since February 2020 through academia and research, and by disseminating its initiatives. The Institute also sponsors the website created to publicise other nodes in Europe that support the Colombian Truth Commission.
For more information: www.comisionverdadcol-eu.org
Contact: info.alemania@comisionverdadcol-eu.org
(NW Text: Claudia Maya. English version: Tiziana Laudato)