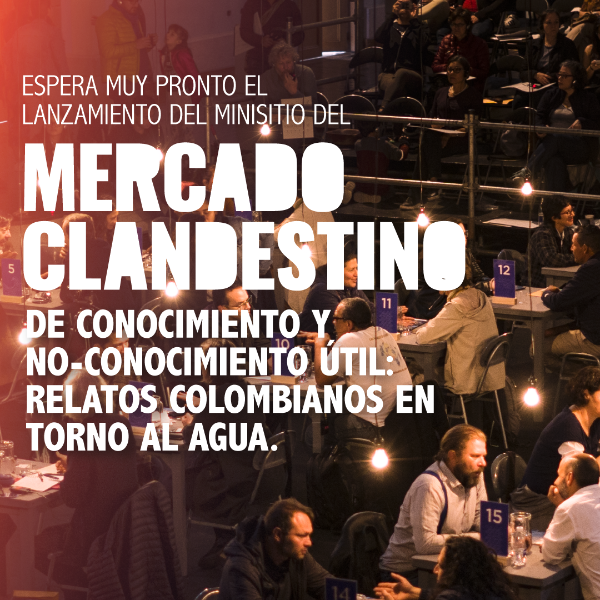 The Mercado Clandestino archive on air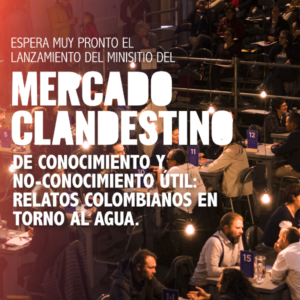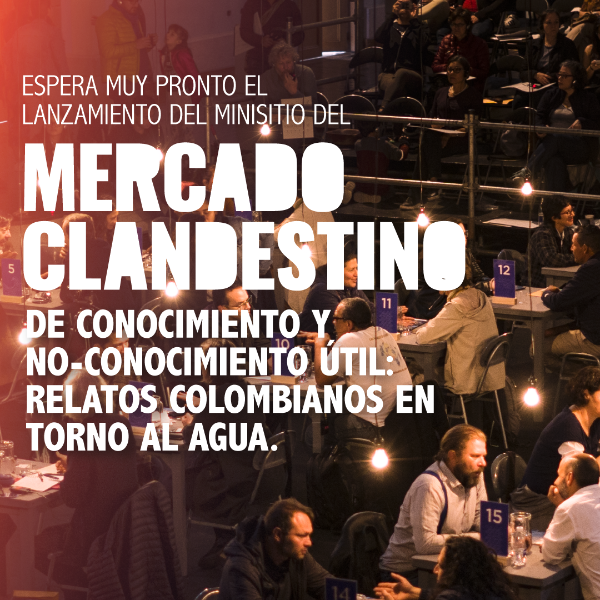 "Mercado clandestino de conocimiento y no-conocimiento útil" (The underground market of useful knowledge and non-knowledge) was an event held in Bogotá on November 23, 2019. In it, experts met to talk about art, peace, conflict, culture and life in Colombia in the context of water. It was an exchange of Colombian stories about water.
CAPAZ supported this event and now shares the Truth Commission's micro-site that hosts the Underground Market archive containing the documentary video of the event, video interviews with four experts after the event, photo gallery, the videos of experts in regions of Colombia produced by the Commission for the event, press articles, and the audio files that will be gradually updated in Podcast format (only two are available at the moment). The conversations will also be available on Spreaker, Spotify, Deezer, Google Podcasts, and Apple Podcasts recorded by the Commission.
Visit the archive of the underground market: "the great murmur of the underground market of useful knowledge and non-knowledge N° 22 in Bogotá
The Commission will broadcast the video documentary as half-hour programmes on regional television stations in Colombia. Below is the broadcast schedule for 2020:
July 2: Telepacífico (8:00 p.m.)
July 4: Canal Trece (7:30 p.m.) and Canal Capital (7:30 p.m.)
July 5: Telecafé (8:00 p.m.), Telecaribe (7:00 p.m.), Teleislas (9:00 p.m.)
July 6: Teleantioquia (10:00 p.m.)
July 7: Canal TRO (6:30 p.m.)
(NW Text: Claudia Maya. English version: Tiziana Laudato)