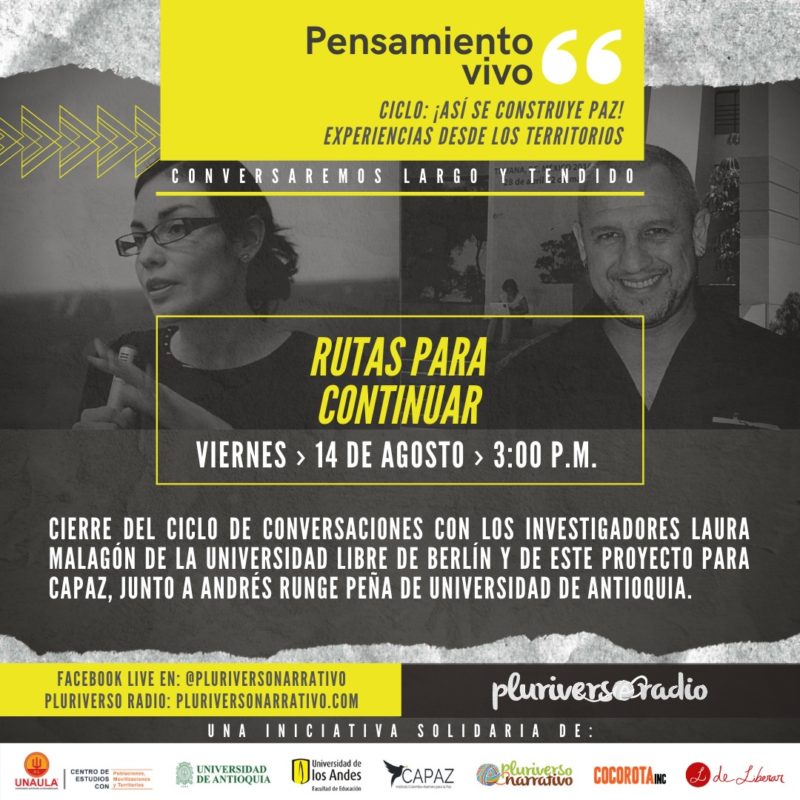 Closing podcast on peace education experiences around Colombia
The series of radio programmes called: "This is how you build peace! Experiences from the territories" is coming to an end.
The final episode of the podcast series that featured various peace education experiences in different parts of Colombia will be broadcast on Friday, August 14, 2020 at 3:00 p.m.
Laura Malagón, researcher at Freie Universität Berlin (FU Berlin) and CAPAZ coordinator for this initiative, will join us for this episode together with Andrés Runge, researcher at Universidad de Antioquia.
Listen to the latest episode on the Pluriverso Narrativo Facebook Live page and at: www.pluriversonarrativo.com
The series of radio programmes was supported by the CAPAZ and was part of the "Pensamiento Vivo" programme.
Click here for more information of the series
(NW Text: Claudia Maya. English version: Tiziana Laudato)