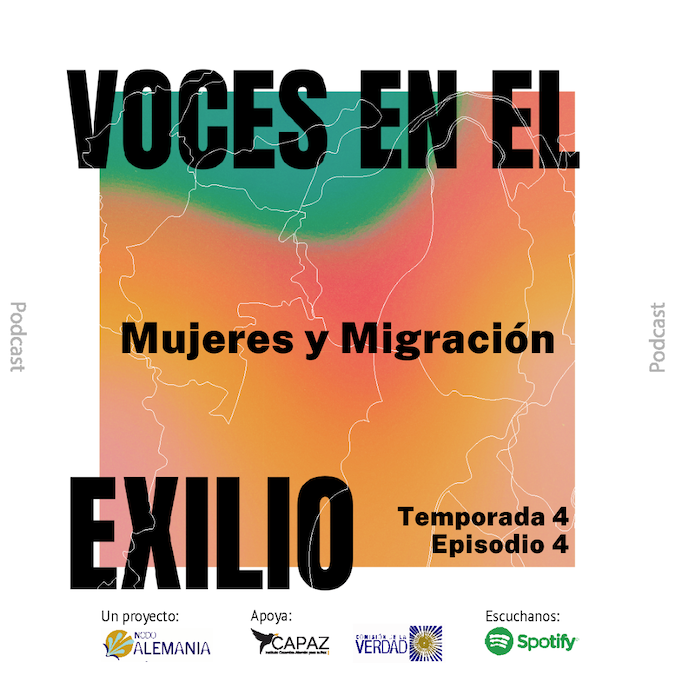 Exile with a gender perspective in the most recent chapter of Nodo Alemania's "voices in exile"
On the occasion of International Women's Day, the Nodo Alemania team will discuss and reflect on the role of women who engage in peacebuilding from different spheres. The reflection also revolves around the idea that despite the fact that migrant or exiled women are subject to many difficulties and challenges, they have been able to build bonds of solidarity for others.
Cruz Rangel and Olga Órtiz took part in the session.
Listen to the episode on Anchor: https://anchor.fm/nodo-alemania-cev/episodes/S4E4-Mujer-y-Migracin-e1ghbtv
Content editing and moderator: Ana María Linares S.
Audio editing: Sara Alvarado P.
Music: http://www.setuniman.com/ and audio material collected during the 8M march in Berlin Germany