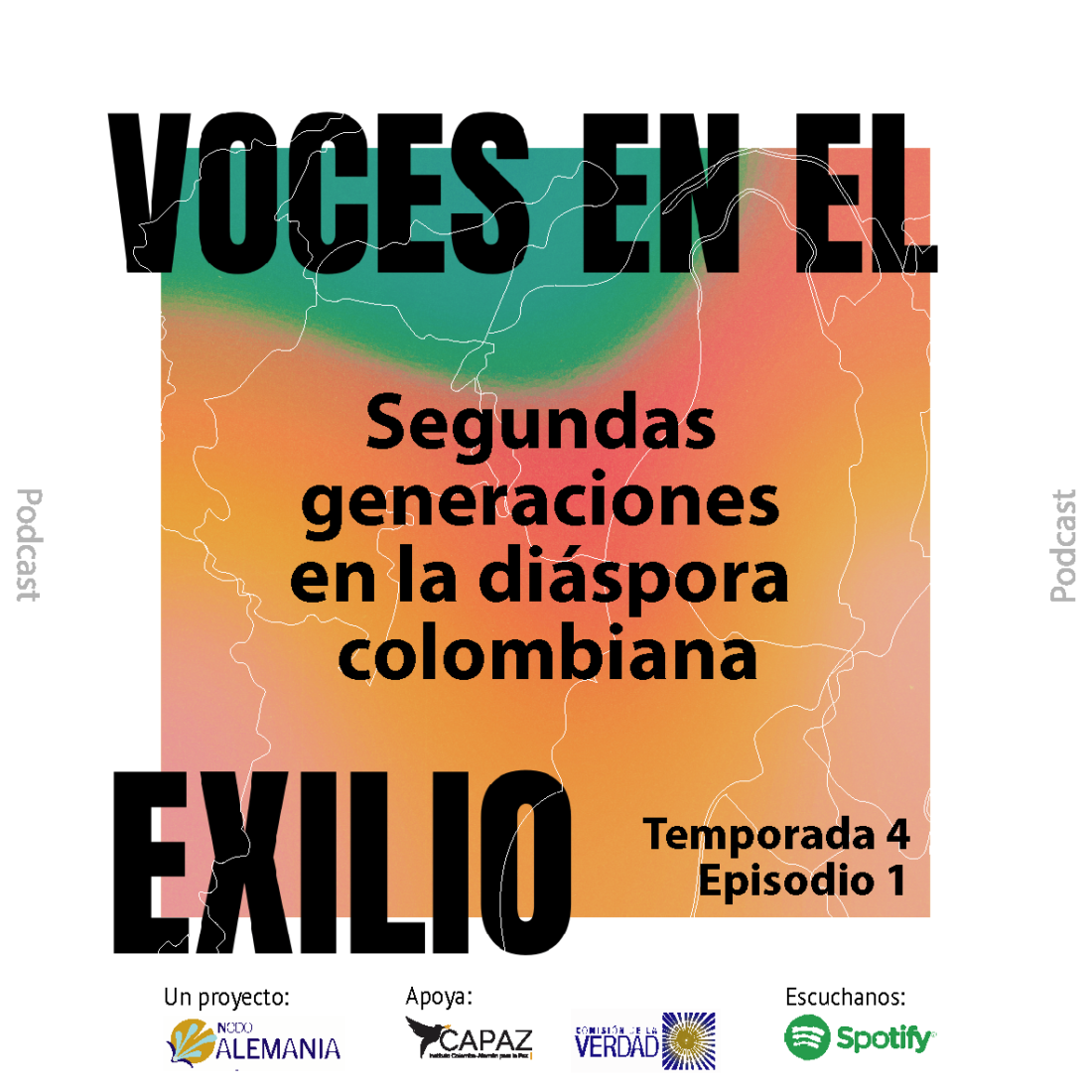 Launching the new season of Nodo Alemania's "Voices in Exile" podcast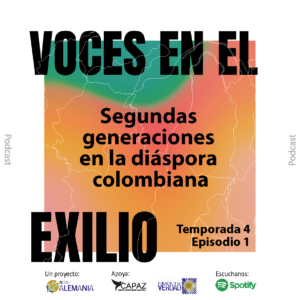 New season!
In this fourth season, Nodo Alemania talks about three different themes and approaches that are key to the Truth Commission's work with the Colombian diaspora.
In this first episode, Ana Maria Linares Soto talks to four young second generation Colombians, Ana Maria Rodriguez, Aymara von Berries, Tomas Pereira, and Neche. These four young people, who have grown up or were born far away from Colombia, tell us about how often the separation with the physical space can bring silences, misunderstandings and nostalgia, which in turn, become a path of new and different opportunities to rethink identities.
Listen to this chapter on Spotify
Nodo Alemania supports the Colombian Truth Commission in Germany, and, in turn, is supported by CAPAZ through its activities, events, and communication resources. Around fourteen groups in Europe promote the mandate of the Truth Commission.
Content editing: Andrea Mora
Audio Editing: Claudia Puche
Moderator: Ana Maria Linares S.
Music by: http://www.setuniman.com/
Find out more on Nodo Alemania's Instagram: nodoalemania_cev20