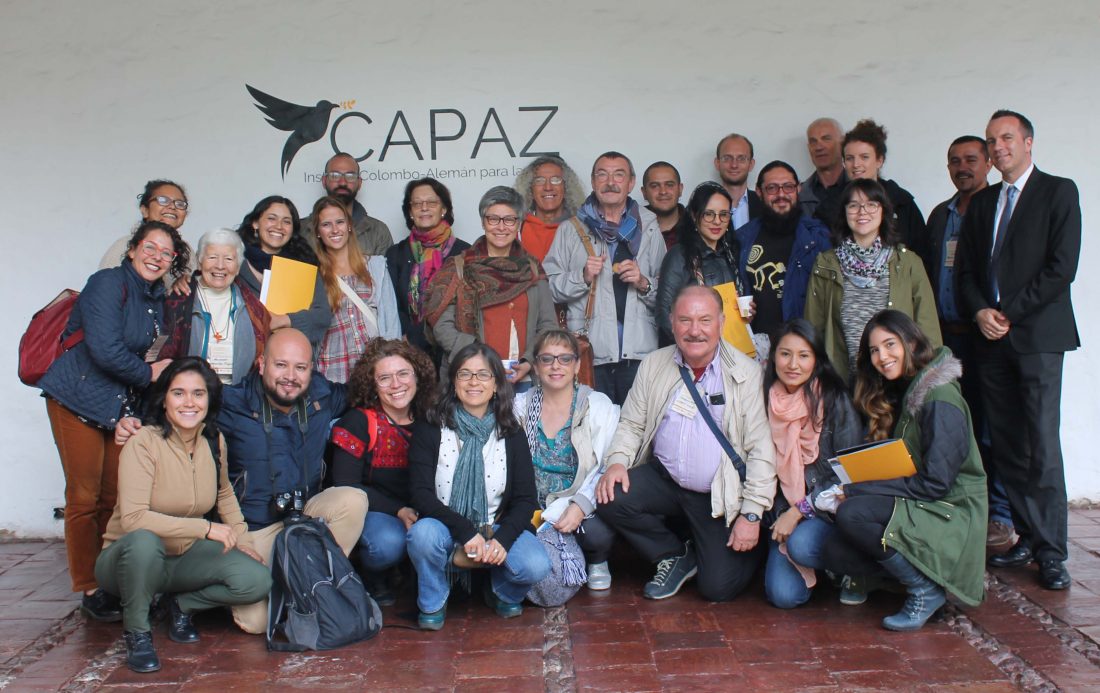 Participants of German-Colombian Summer School at CAPAZ
Teachers and participants of the first international Summer School "Colombia: Memory and Migration" visited the CAPAZ Institute at its headquarters in the Claustro de San Agustín in Bogotá. The summer school was organized by the Institute of Romanistics and Literature of Goethe University Frankfurt (Germany) and the Faculty of Education of Pontificia Universidad Javeriana, supported by the German Service of Academic Exchange (DAAD).
The visit was hosted by the Academic Director of CAPAZ, Prof. Dr. Stefan Peters, together with the collaborators of CAPAZ, and Dr. Reinhard Babel, director of the Information Center of DAAD Colombia. Dr. Babel described the work and activities of DAAD worldwide and in Colombia. Prof. Dr. Peters presented the research, teaching and advisory activities and projects of the CAPAZ Institute.
The central issues of the summer school were the socio-cultural construction of memory and migration processes in the Colombian context. Prof. Dr. Peters and the participants discussed on memory construction processes and memory as a plural approach to the past. Peters emphasized the academic interest of forgotten memories, as well as the construction of memory from the perspective of power relations.