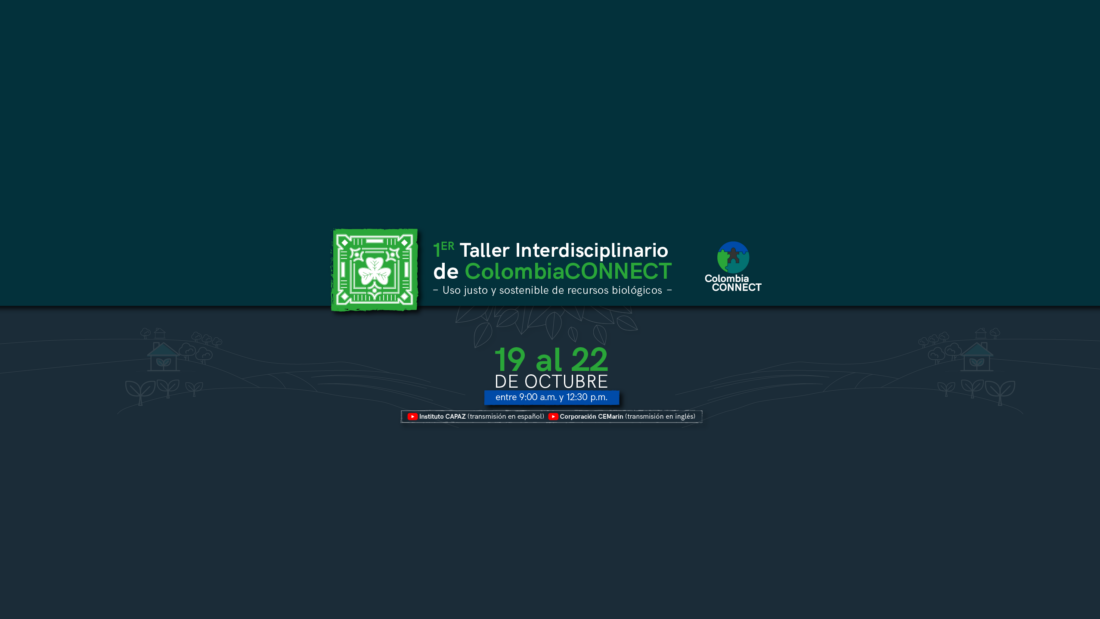 Press release on the first interdisciplinary workshop by ColombiaCONNECT and CAPAZ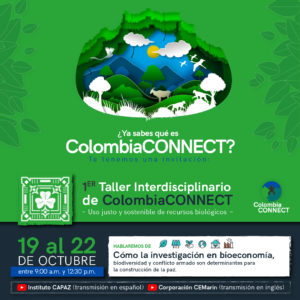 With the date of the "First ColombiaCONNECT Interdisciplinary Workshop – Fair and sustainable use of biological resources in the post-peace agreement period" approaching, CAPAZ and ColombiaCONNECT jointly published a press release explaining what the German-Colombian network of institutions that make up ColombiaCONNECT is all about and describing the workshop that will take place on October 19-22, 2021.
Click here to read the full press release (.pdf in Spanish)
The press release explains that the purpose of the workshop is to "integrate the voices of rural communities working for the protection of their territories with academic research and innovations in bioeconomy". Thus, keynote lectures, round tables, and panel discussions will discuss the issue of environmental peacebuilding in Colombia, relating key issues such as environmental justice, prior consultation, the socio-ecological effects of the use of glyphosate, and dialogues on development, among others.
It is also important to mention that the workshop was designed to lay the foundations for the construction of a broad and long-term network among different actors interested in environmental justice, environmental peace and fair and sustainable use of biological resources, guided by the communities that work to protect their territories. To this end, a microsite was built to ensure the continuity of these conversations.
The workshop, to be held on October 19, 20, 21 and 22, will be broadcast on the CAPAZ YouTube channel and in English on the CEMarin channel.
Access to the event is available through the following links:
Spanish broadcast
Day 3. October 21 de 2021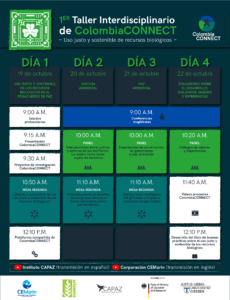 English broadcast
Find out more about the panellists, the topics, and the discussions to be held
Find out more about the ColombiaCONNECT project.
Stay tuned for updates on the event via our Instagram account, and follow ColombiaCONNECT on Twitter.