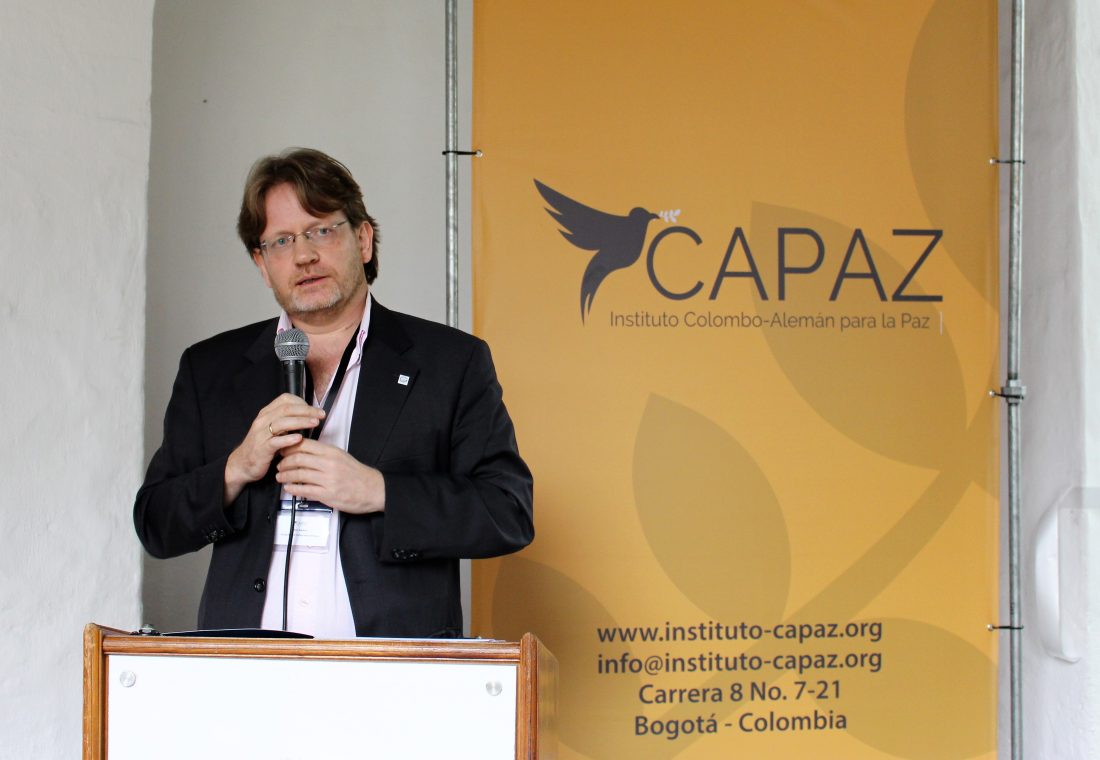 Professor Kai Ambos is elected Consulting Expert (Amicus Curiae) of the JEP in Colombia
Prof. Dr. Dr. h.c. Kai Ambos is one of the new consultants (Amicus Curiae) of the Peace Tribunal of the Special Jurisdiction for Peace – JEP in Colombia. Professor Ambos is representative of the University of Göttingen, one of the CAPAZ Consortium founding universities in Germany.
On 6 December, the Electing Committee of the JEP announced on a press release the election of professor Ambos as one of the foreign jurists who will act as Amicus Curiae.
The selection process for the Amicus Curiae was very competitive. From an initial list of seventy-seven nominees only twenty-two were invited for interviews. The decision of the Electing Committee appointed four Amici Curiae officials for the Peace Tribunal, among which professor Ambos was included. Six Amici Curiae officials will advise the courtrooms. For the Peace Tribunal and the Courtrooms there will be two Amici Curiae substitutes for each one.
The Amici Curiae are foreign expert jurists who propose concepts of law about the JEP, which is the judicial component of the System of Truth, Justice, Reparation and Non-Repetition established at the final peace agreement between Colombian government and the guerilla FARC-EP.
—–
You can find further information in the official press release of the Election Committee on the website of CEDPAL – the Center of Criminal Law and Latin American Criminal Procedure Studies of the University of Göttingen (in Spanish):
http://cedpal.uni-goettingen.de/data/Novedades/2017/COMUNICADO_31_AMICUS_CURIAE_06122017.pdf