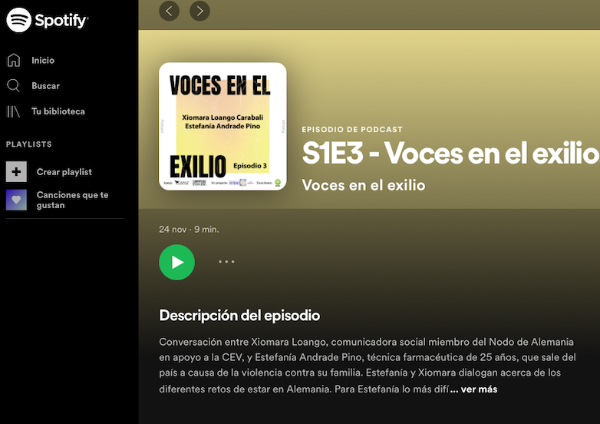 Listen to episodes two and three of the Nodo Alemania podcast: "Voices in exile"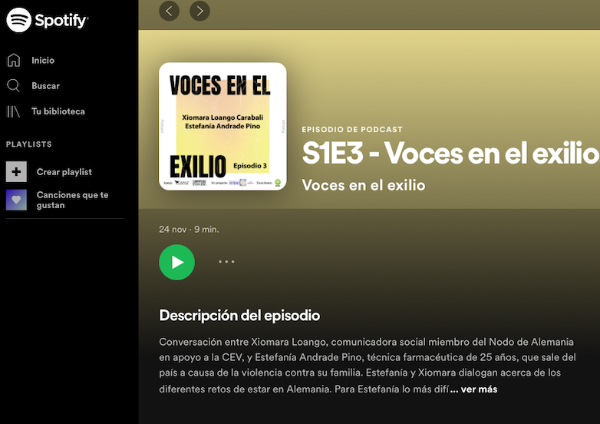 The podcast "Voices in exile" includes two new features: in the second episode, the conversation is between journalist and member of the German support group to the Truth Commission, Xiomara Loango, and the Colombian social activist Laura Molano, who left Colombia to seek asylum in Germany. They both share their experiences of the difficulties and challenges they face in their daily lives in a country like Germany. 
The third episode presents the dialogue with Estefanía Andrade Pino, a 25-year-old pharmaceutical technician, who left the country because of violence against her family. For Estefanía, the most difficult thing has been to pack up her life and memories and leave her country, Colombia, with her four-year-old daughter to arrive at a refugee camp.
The series of podcast produced by the German group supporting the Colombian Truth Commission (Nodo Alemania) highlights the life stories of Colombians seeking protection and refuge in Germany. The series is supported by CAPAZ and the episodes presented by Xiomara Loango.
Listen to "Voices in exile" with music by the band La Pacifican Power on Spotify: Episode 2 | Episode 3
Follow Nodo Alemania on its social networks! 
Instagram: nodoalemania_cev20 | Facebook: @nodoAlemaniaCEV | Web: https://comisionverdadcol-eu.org
(NWText: Claudia Maya, Nodo Alemania. English: Tiziana Laudato)