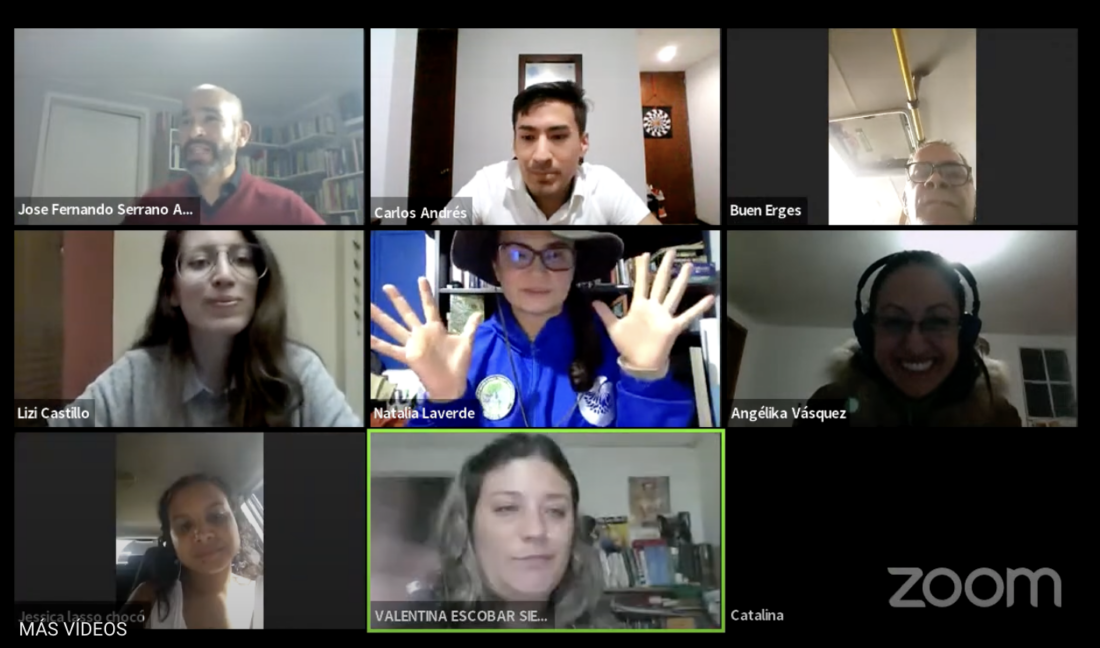 The CAPAZ online course on reconciliation pedagogies with Universidad de los Andes has come to an end
The Policies and Pedagogies of Reconciliation course, offered as part of the second version of the CAPAZ School of Online Courses and in alliance with Universidad de Los Andes, came to a successful end on Friday, April 8.
The last session was open to the public and the course participants presented their research and reflections resulting from their work throughout the course. The session also provided the members of the course coordinating team —María Paula Rodriguez, Lucía Guerrero, and Carlos Andrés García, led by Professor José Fernando Serrano— with the opportunity to say a few words of closure and express their gratitude to all the students.
Two specific objectives were pursued throughout the course:
To document the wealth of reconciliation experiences in the country.
To discuss the complex concept of reconciliation with very diverse applications.
These discussions were enriched by the insights of the students, who, from their diverse profiles and backgrounds, exchanged experiences and perspectives on the topic of reconciliation and its practical application in rural and urban contexts.
A total of 50 people presented the results of the research conducted during the course, and discussed how their vision of reconciliation can be applied in contexts of social, sexual, and racial diversity, sustainability and environmental projects, education, and public policy.
They then identified the limitations and scope of the concept of reconciliation by answering questions as to how to achieve reconciliation in the midst of armed conflict; what the challenges are; what is expected of future generations for reconciliation; and whether reconciliation recognizes, redefines, and vindicates trust and social relations.