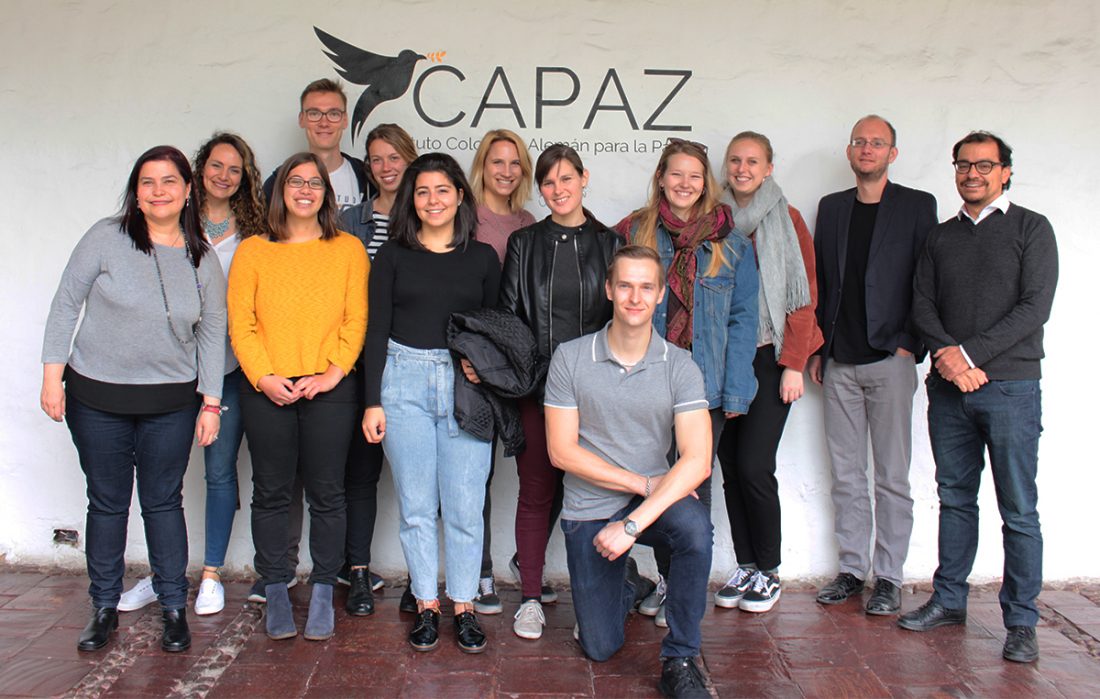 Visit by binational master's students from CAPAZ universities
A group of eleven students, including ten from Germany and one Colombian student visited the CAPAZ office in Bogotá on September 13, 2019.
The students are part of the first cohort of the binational master's programme entitled "Conflict, Memory and Peace", a cooperation project between Katholische Universität Eichstätt-Ingolstadt (Germany) and Universidad del Rosario (Colombia). The institutions are associate member and founding member of the CAPAZ Institute, respectively. The programme includes the curriculum and an internship in Colombia during the second academic year.
The group was accompanied by Laura Camila Barrios, coordinator of the master's program at the Universidad del Rosario, and Carolina Galindo, professor at the School of Human Sciences and CAPAZ spokeswoman.
The visit to CAPAZ had two main objectives: to learn about the work of the institute's cooperation platform and, in that respect, to explore possibilities of academic cooperation with the master's program.
When visiting the CAPAZ office in Claustro de San Agustín, the students also visited the photo exhibition "El Testigo" by Jesús Abad Colorado.
(Text: Claudia Maya, English version: Tiziana Laudato).