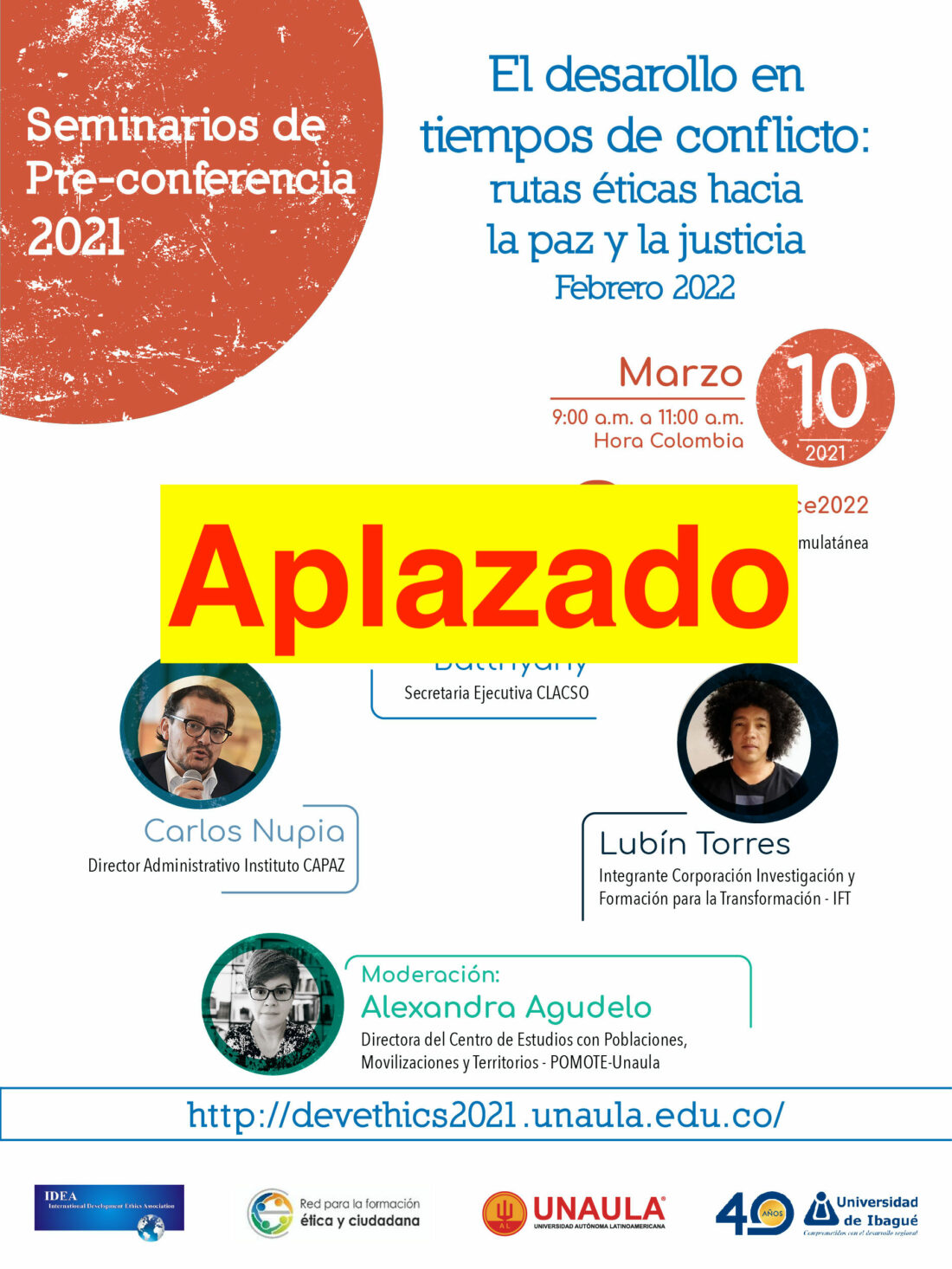 Postponed webinar on development in times of conflict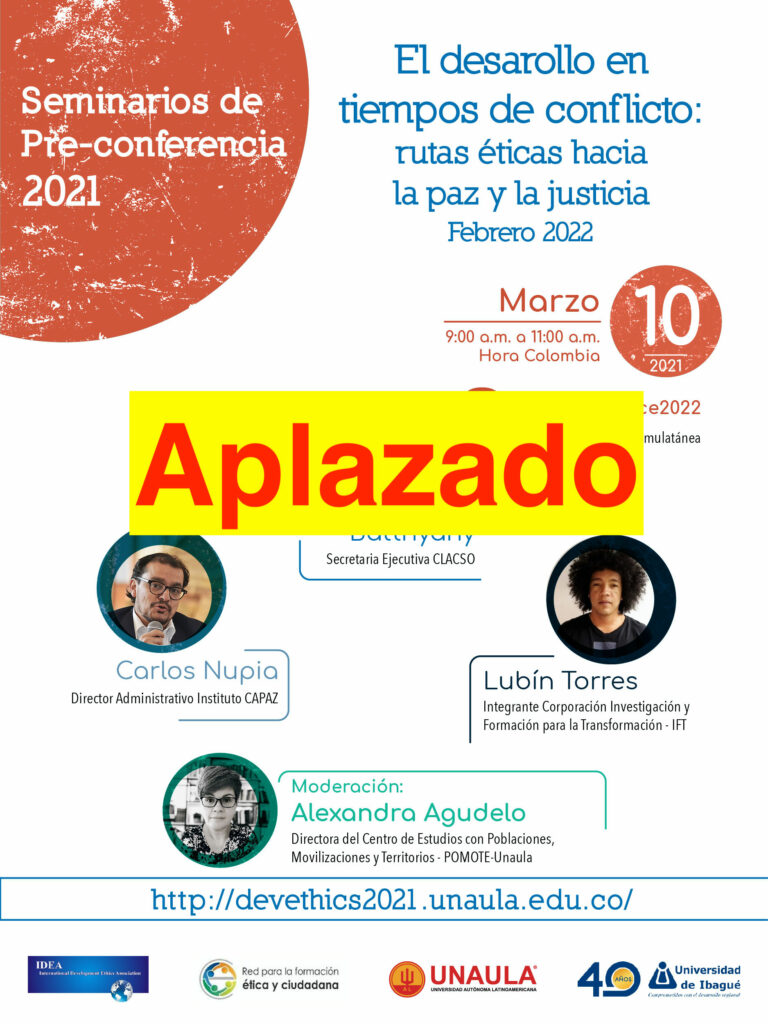 The organisers of the webinar: "Development in times of conflict. Ethical pathways for peace and justice" have announced that the event scheduled for March 10, 2021, at 9:00 am. (Colombia time) has had to be postponed.
The event was convened as part of the agenda preceding the IDEA Congress and was expected to involve CAPAZ Administrative Director, Carlos Nupia, among others. 
The new date for the webinar will be announced soon. 
Official press release on the postponement (.pdf, in Spanish)
For more information and contact: http://devethics2021.unaula.edu.co/
(NW: Claudia Maya, based on the official press release)