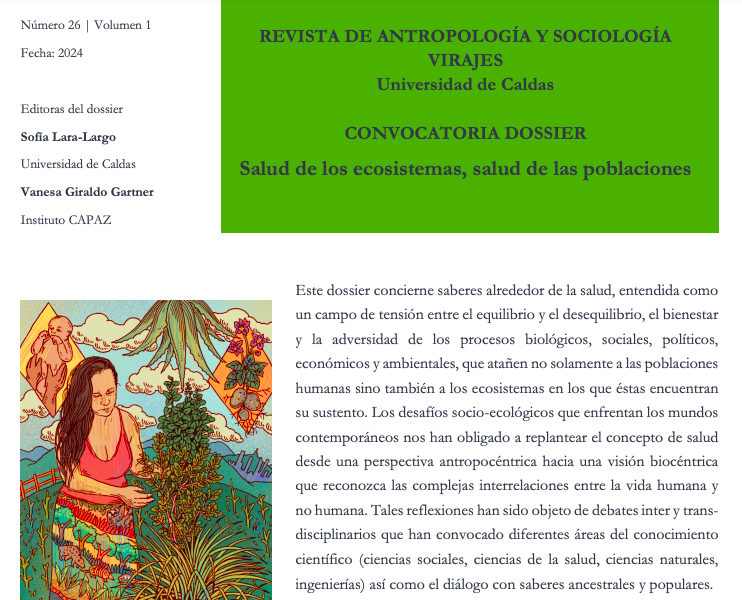 Call: Virajes Journal of Anthropology and Sociology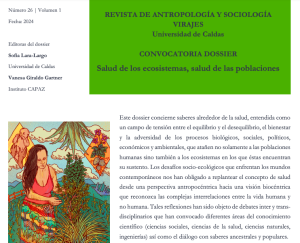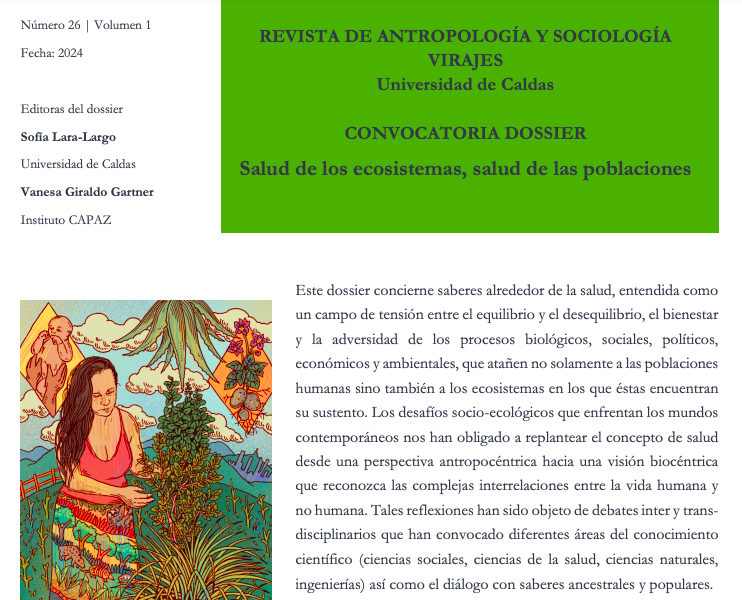 This issue is intended to contribute to this conversation through texts that emerge from these disciplinary and epistemic intersections. We invite the academic community to send us unpublished manuscripts on topics including environmental conflicts and health; food sovereignty and security; rural and community health; ancient medicines and traditional systems of care; capitalism, environment and health; socio-ecological justice and community wellbeing; armed conflict and health. A wide range of methodological approaches from ethnographic work to quantitative analysis will also be welcome.
Author guidelines:  https://revistasojs.ucaldas.edu.co/index.php/virajes/about/submissions
Texts will be accepted in Spanish, English, French, and Portuguese.
For further information on the editorial process and essential author guidelines, see: https://revistasojs.ucaldas.edu.co/index.php/virajes/index
If you have any further questions, please contact revistavirajes@ucaldas.edu.co.