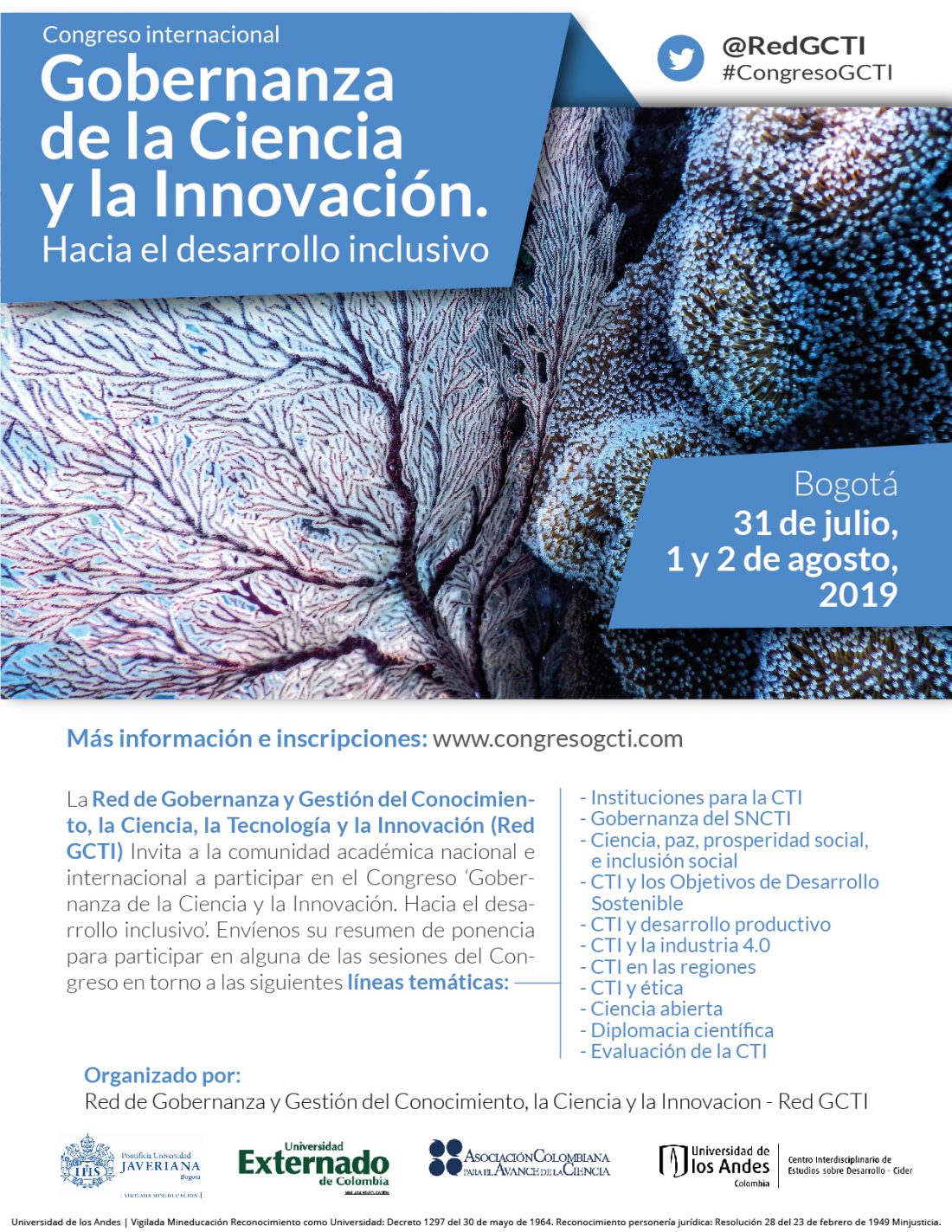 CAPAZ coordinates track on science, peace and social inclusion in the international congress of the GCTI network
The German-Colombian Peace Institute (CAPAZ) will be the coordinator of the track "Science, Peace and Social Inclusion" in the framework of the congress "Governance of Science and Innovation: towards Inclusive Development", to be held in Bogota from July 31 to August 2, 2019. The Administrative Director of the CAPAZ Institute, Dr. Carlos Nupia, participates in the Academic Committee of the congress and he will coordinate the above-mentioned track. The call for abstracts is open until April 22, 2019.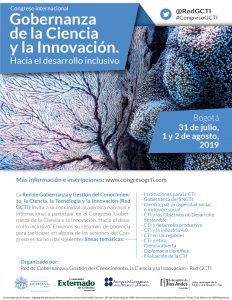 The Congress is an academic initiative from the Colombian Network of Governance and Management of Knowledge, Science, Technology and Innovation (GCTI network). The objective of the GCTI network is to facilitate a discussion about public policy and the governance of science, technology and innovation from a perspective of the inclusive development.
The relationship between scientific knowledge and peace was already discussed by the CAPAZ Institute in the workshop "Towards a Research Agenda on Scientific Knowledge, Society and Peacebuilding in Colombia", which was organized by the Center of Research and Special Projects (CIPE, in Spanish) of the Universidad Externado de Colombia and the CAPAZ Institute in December 2018. 15 representatives from different cities/municipalities of Colombia assisted to this workshop: Universidad Industrial de Santander (Bucaramanga), Pastoral Social de Granada (Meta), Colegio Integrado del Carare-CICA (Santander), Universidad de Ibagué (Tolima), Universidad de Antioquia (Medellín), Corporación Universitaria Autónoma de Nariño (Pasto) and Fundación Centro de Investigación y Biotecnología de la Biodiversidad-BIOLABB(Quindío), among others.
The following research questions will guide the discussion of the track on science, peace and social inclusion:
How does the interaction between "scientific knowledge" and "other types of knowledge" materialise when researching peace as the object of study?
From which conceptual perspectives should the study of peace-related research in Colombia be approached bearing in mind the contribution of knowledge by the different actors that intervene in the process?
How are (national or sectorial) STI policies apprehended in the knowledge building of actors that are not necessarily academics?
Further information:
Twitter: @RedGCTI