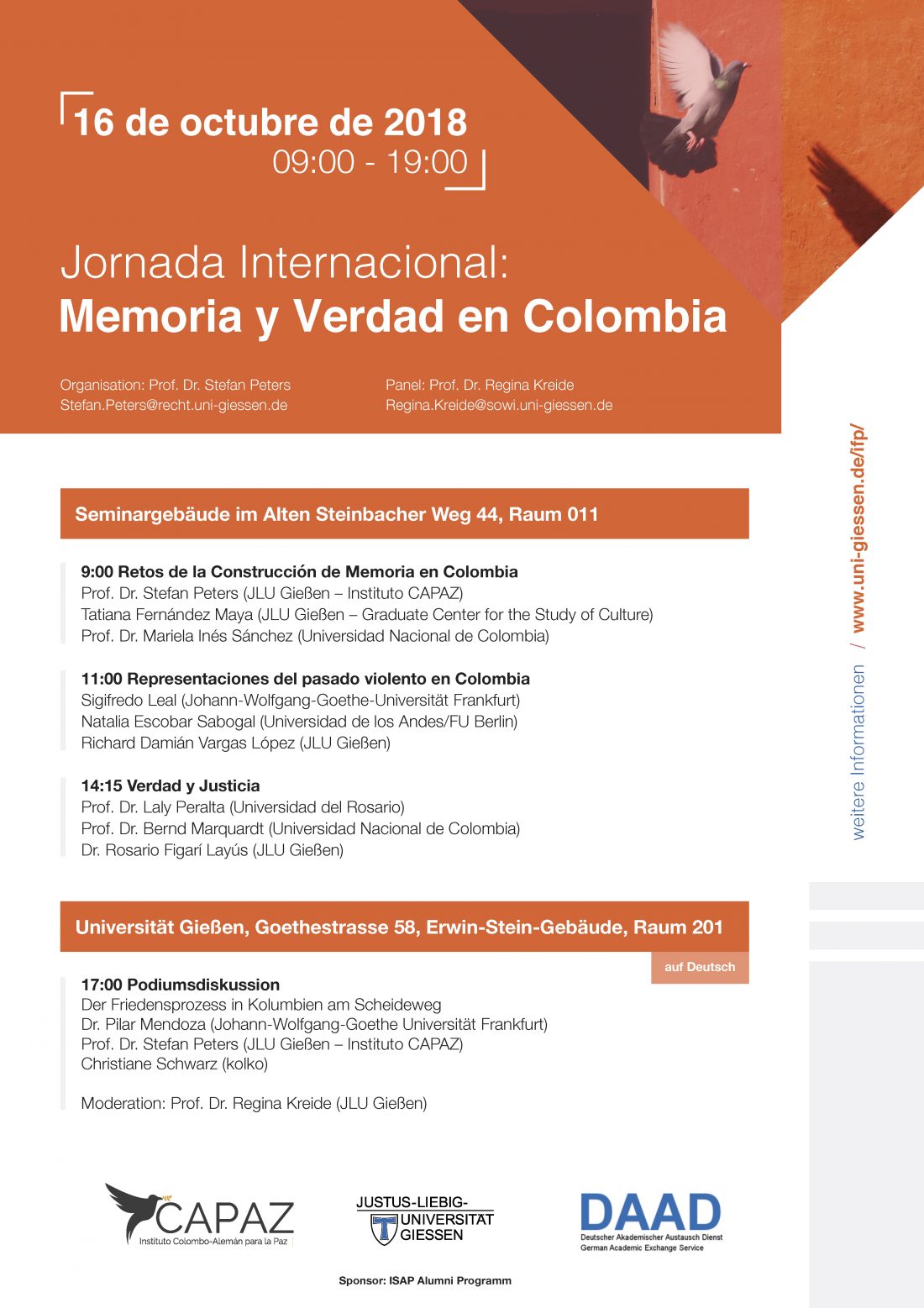 CAPAZ INTERNATIONAL CONFERENCE ON MEMORY AND TRUTH AT JLU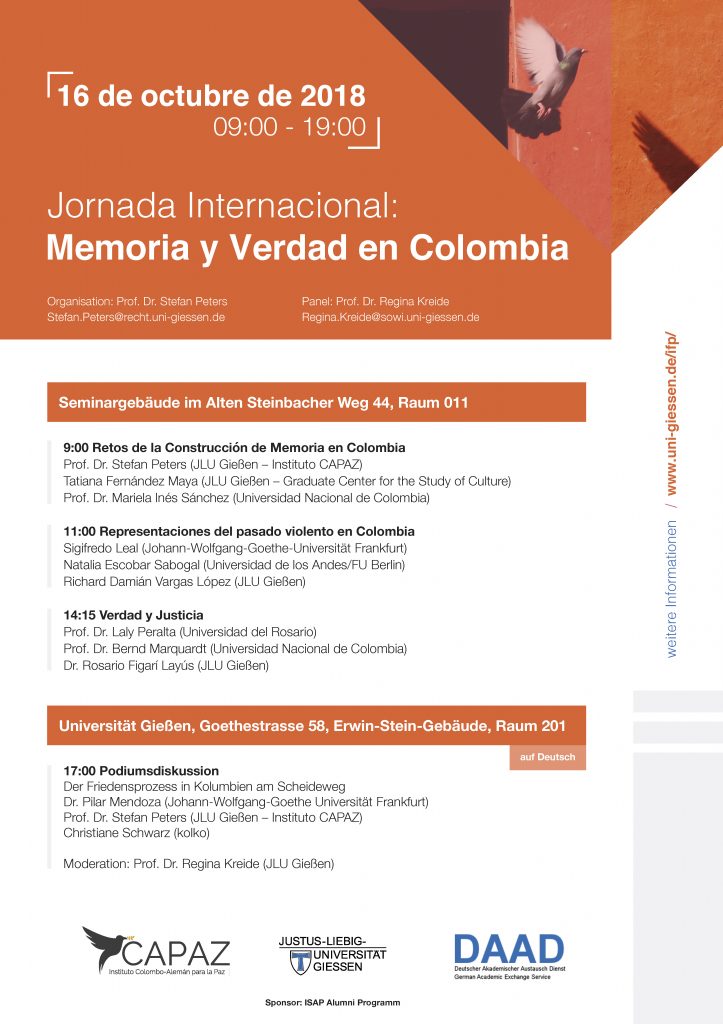 Researchers and all interested persons are invited to the "International Conference: Memory and Truth in Colombia". The conference will take place on October 16, 2018 at the Justus Liebig University Giessen in Germany.
The conference is organized by the Chair of Peace Studies and the Chair of Political Theory and History of Ideas at Justus Liebig University Giessen, CAPAZ Institute and the German Academic Exchange Service – DAAD.
Three panels will discuss some issues about the construction of memory, truth and justice in Colombia. There will be approaches of researchers from Universidad Nacional de Colombia, Universidad de los Andes and Universidad del Rosario. There are also researchers invited from Justus Liebig University Giessen, Goethe University Frankfurt and Freie Universität Berlin.
We would like to hightlight the participation of the organization kolko Menschenrechte für Kolumbien e.V.
At 5:00 p.m. a discussion (in German) will take place about the perspectives of the Final Agreement in Iván Duque's Government.
Further information on the Website of JLU (in German).