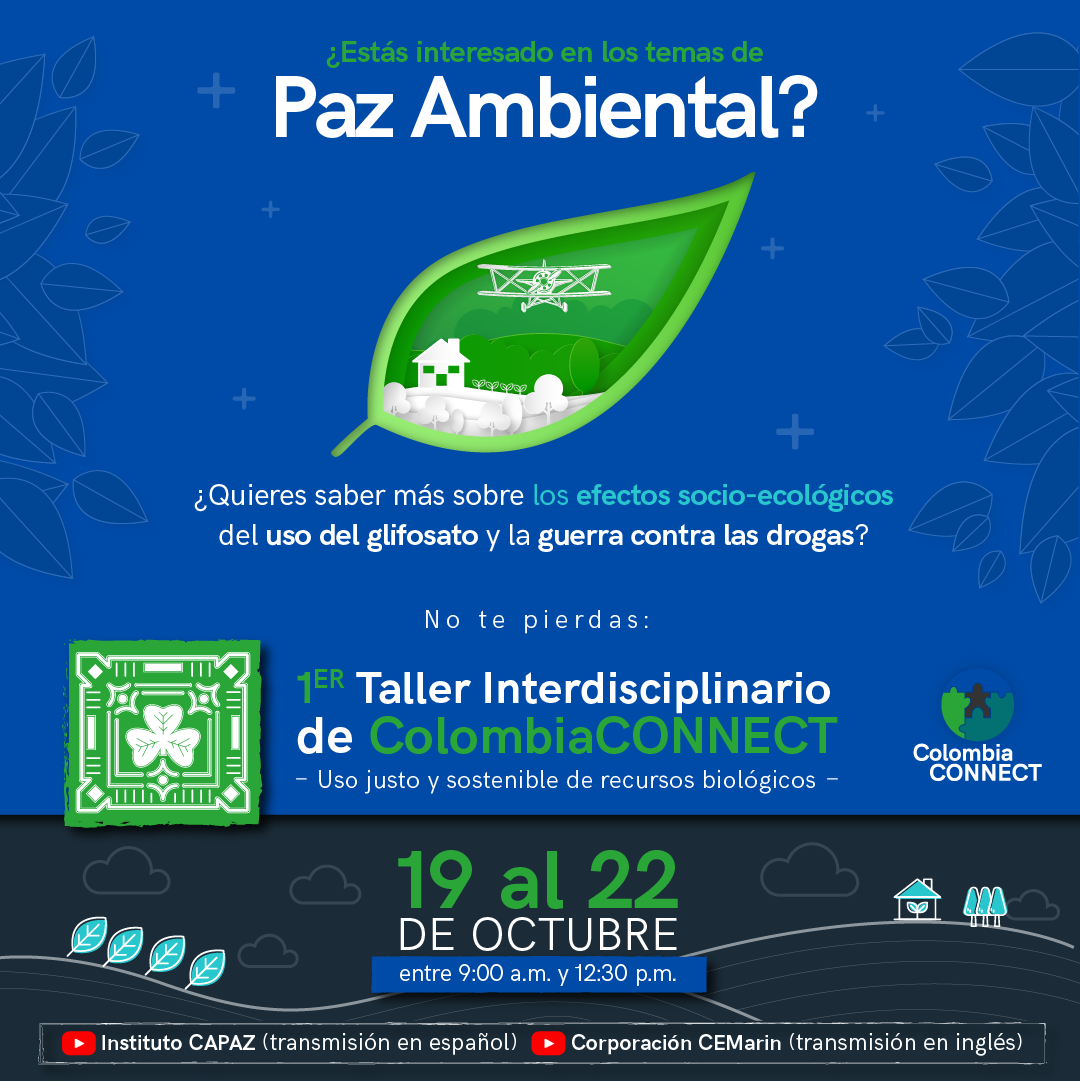 Discussions on environmental peace on the third day of the ColombiaCONNECT interdisciplinary workshop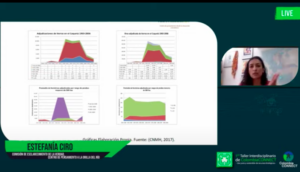 The third day of the, ColombiaCONNECT Interdisciplinary Workshop: Fair and sustainable use of biological resources in the post-peace agreement organised by CAPAZ, began with a keynote presentation by Estefanía Ciro, project coordinator for the
Truth Commission and director of the A la Orilla del Río think tank.
Watch the third day of the Workshop here (in Spanish)
In her keynote presentation, Ciro posed a forceful initial question: What is at stake when talking about environmental peace in the Colombian Amazon? Throughout her presentation, the researcher carefully analysed the development model proposed for the Amazon region, suggesting approaches based on the experiences of Brazil, Bolivia, and Peru, and, ultimately, asking how what she calls "the Amazon as a private property machine" emerges and what implications it has.
"We need scenarios where we can turn the good life, well-being, into a sovereign place. And that does not mean breaking away from the world, it means changing the relationships we establish with it" concluded Ciro.
Ciro's questions were echoed later on in the panel discussion. On the one hand, Carmen Candelo of WWF described the
challenges and opportunities of environmental peace in the context of her work in the mangroves of Nariño. Continuing the conversation, Alejandra Laina of the Foundation for Conservation and Sustainable Development (FCDS) asked how environmental governance and peace are constructed. Laina then described the projects that have been developed by the FCDS, such as the educational work with community managers in the Amazon region or the strengthening of the Community Forestry Programme, among other work they have done.
Finally, Felipe García of Amazonía Emprende gave a detailed explanation of his reforestation work in Caquetá. García is committed to this challenge based on his work with bees, specifically, from the study of native species that are negatively impacted by deforestation. Based on this initiative, his organisation has been able to establish sustainable business models that allow the active participation of the community to address the region's deforestation problem.
These presentations were followed by the day's round table discussion with Junior Maldonado from Asociación Campesina del Catatumbo (ASAMACAT); researcher and activist, Diana Carolina Bernal; Rigoberto Abello from Coordinadora Departamental de Organizaciones Sociales, Ambientales y Campesinas del Caquetá (COORDOSAC); and Fabián Méndez Paz from Universidad del Valle. The discussion focused the socio-environmental impacts of glyphosate.
Discussions revolved around issues such as the lack of political will to offer alternative possibilities to coca-growing communities, the devastating social and environmental consequences of aerial spraying with herbicide, the way it directly affects farmers, and the impact on the population's health.