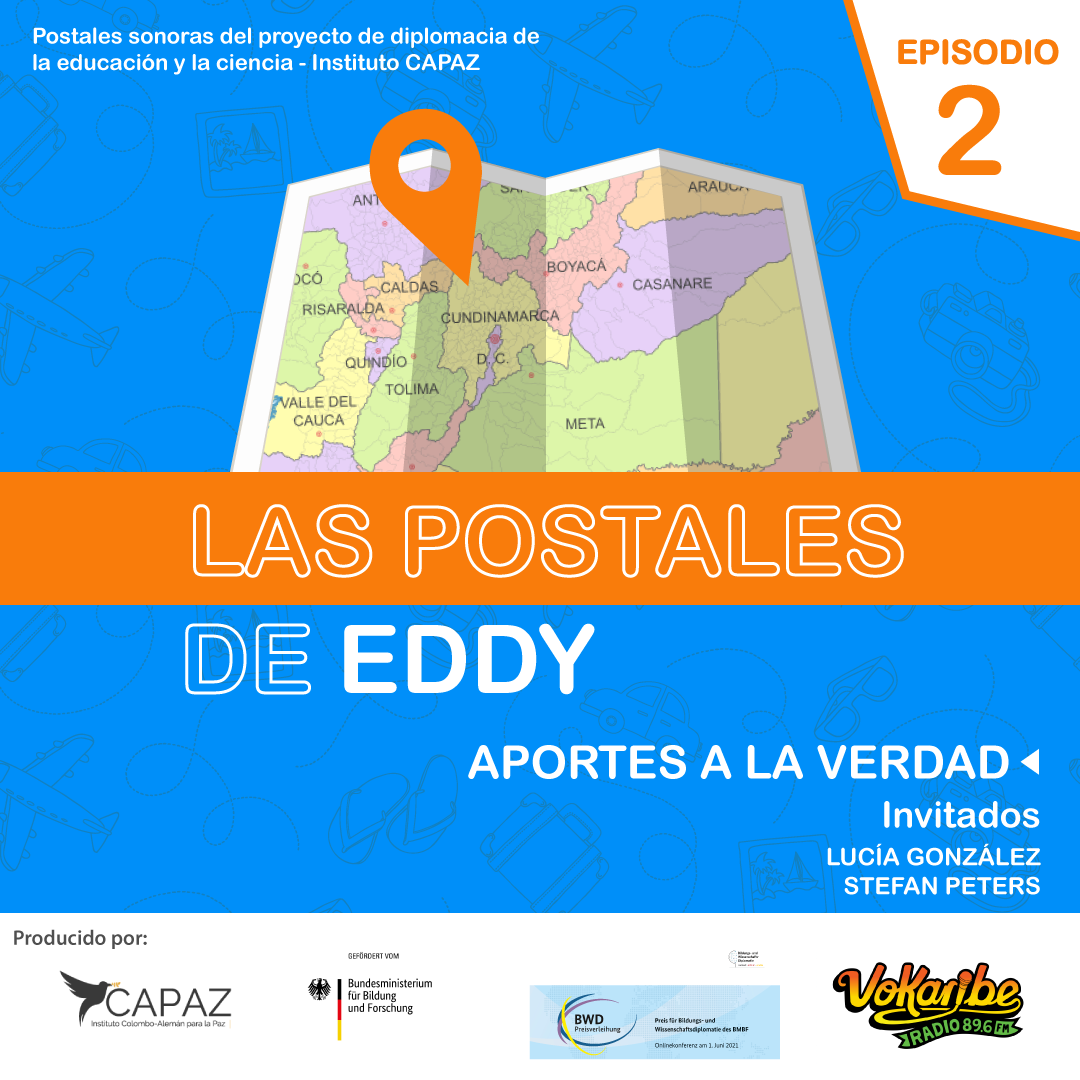 "Eddy's Postcards" Ep. II: The CAPAZ Institute's Podcast
Eddy doesn't know much about the Colombian armed conflict, but he does know that the Colombian Truth Commission was created as a result of the 2016 peace accords and that it is due to deliver its report in 2022. Eddy brings us his second sound postcard "contributions to the truth", with Lucía González, then truth commissioner, and CAPAZ director, Stefan Peters. This conversation between the German researcher and the commissioner allows "ordinary people", as Eddy puts it, to find out more about the Commission and the path it proposes to take us on as a society. We are gradually getting closer to Eddy. In this second episode of the podcast series "Eddy's postcards", we learn that his physical appearance has changed. With his easy-going and friendly tone, Eddy has given us two sound postcards about his new endeavour as a podcaster.
Listen to the episode on Spotify, on Apple podcasts, and on YouTube.