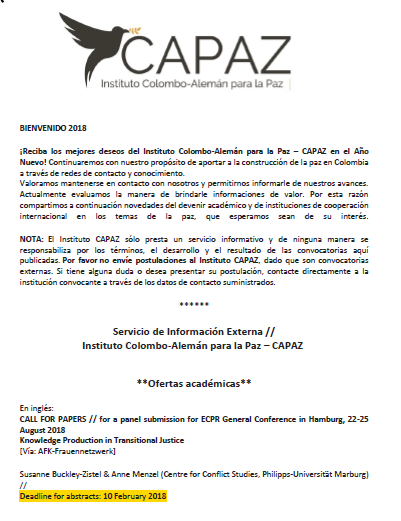 New CAPAZ External Information Service – SIE
The CAPAZ Institute is pleased to announce its new External Information Service – SIE, which consists in short notifications about academic news and offers of employment, internships and voluntary services.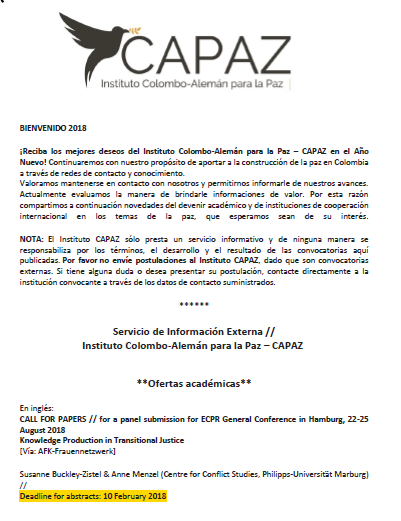 Via e-mail you will receive information about events, call for papers and publications. You will also be notified about job vacancies, internships and voluntary opportunities in organizations linked to the CAPAZ Institute or working in the fields of peace, international cooperation and development.
If you are interested in receiving information through this new information service of CAPAZ, or know someone who might be interested, please send us your confirmation to info@www.instituto-capaz.org  with the subject: Subscripción SIE
You can find out how we have sent the SIE in January 2018 here: SIE- 1-Enero 2018 / SIE- 2-Enero 2018 (.pdf files available in Spanish)