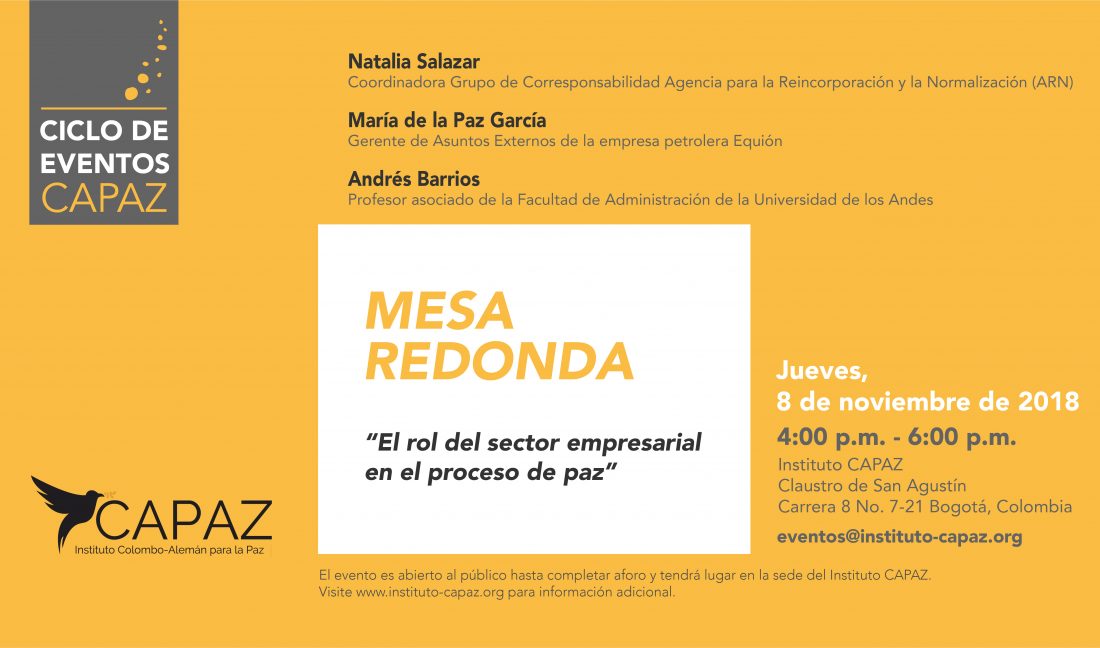 Roundtable at CAPAZ: "The role of the business sector in the peace process"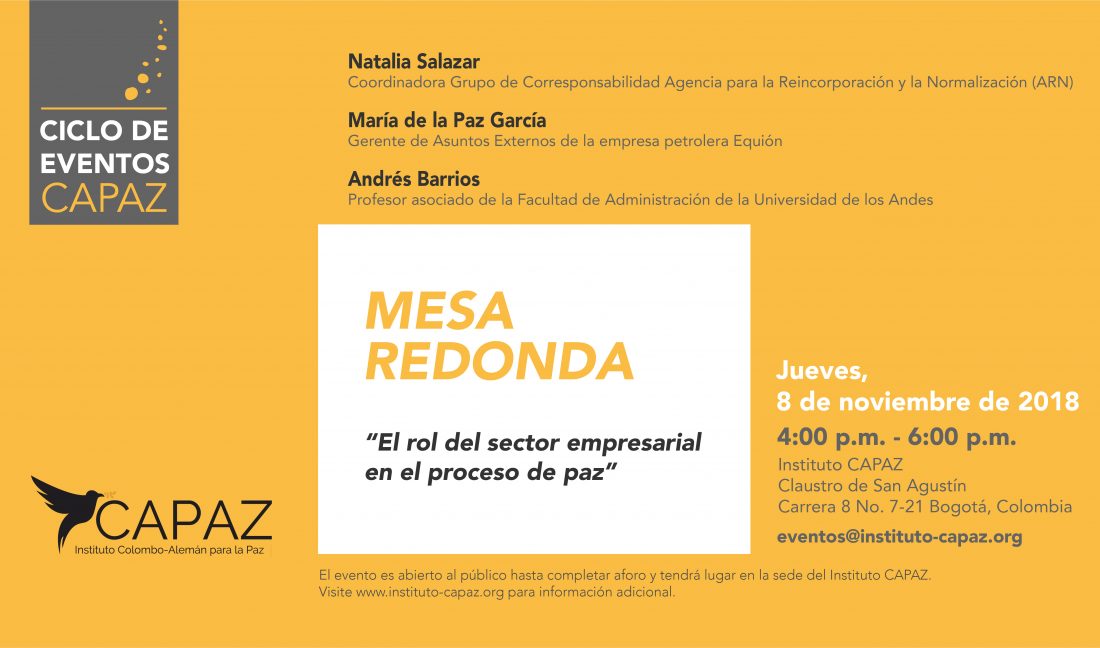 The next event of the CAPAZ Spotlight on Peace Calendar will be the roundtable "The role of the business sector in the peace process", on Thursday, November 8, 2018, from 4:00 pm to 6:00 pm at the CAPAZ Institute in the Claustro de San Agustín (Cra 8 No. 7-21) in Bogota, Colombia. Admission is free of charge.
We are pleased to announce following participants:
Natalia Salazar, Coordinator of the Co-responsibility Group of the Agency for Reincorporation and Normalization (ARN)
María de la Paz García, External Affairs Manager of the oil company Equión
Andrés Barrios, Associate Professor of the Business Administration Faculty at Universidad de los Andes
Equión has been one of the companies that has hired ex-combatants within the processes of reincorporation. The event will discuss the role of companies in peacebuilding, the reaction of the business sector to incentives of the Colombian government, such as the ZOMAC or the Works For Taxes, and the possible role of academia to support business initiatives in peacebuilding.
Save the date and join us!
Further information: eventos@www.instituto-capaz.org