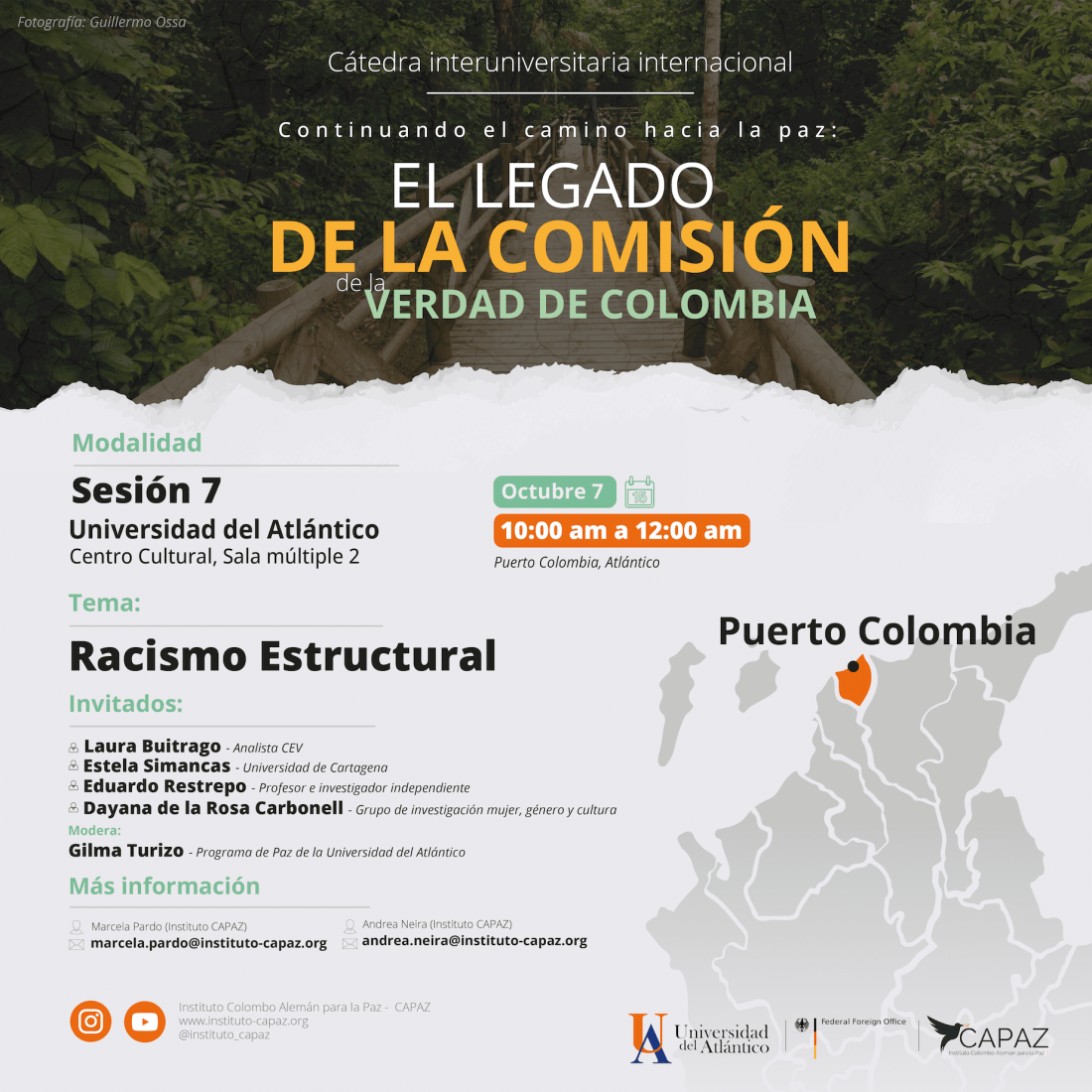 Session No.9: Structural racism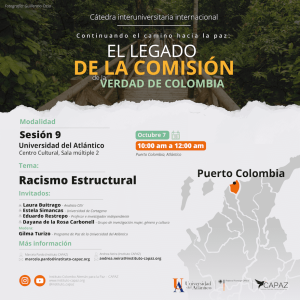 Join us for the ninth session of the International Inter-University Chair. On this occasion, the event will take place at Universidad del Atlántico, Puerto Colombia, on Friday 07 October, at 10:00 a.m. (Colombia time). The event will run on-site and online live on our YouTube channel.
The truth is a crucial element for reconciliation between parties in conflict. Building the truth is therefore described as an act of justice in itself as the public and official exposure of the truth enables forgiveness and reparation for the victims.
Reparation processes include a wide range of legal and political mechanisms designed to hear and remedy massive human rights violations in contexts of war. In this sense, the above applies to the case of the Colombian armed conflict.
Place: Centro cultural, Sala múltiple 2
Time: 10:00 a.m. to 12:00 a.m.
You can also follow the broadcast on the CAPAZ YouTube channel:  https://youtu.be/C4sNYDG91Kc