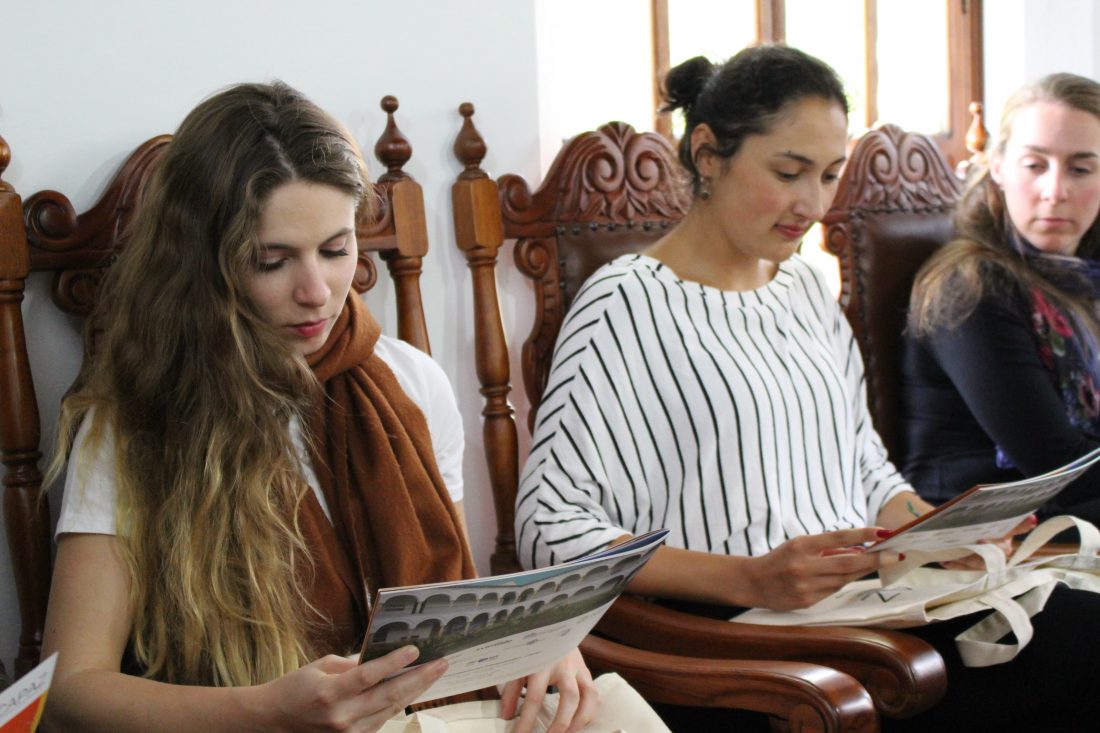 Students from Mainz University at CAPAZ
A delegation of 21 business management students from Mainz University of Applied Sciences in Germany, together with Prof. Dr. Norbert Rohleder visited CAPAZ on March 12, 2019.
In a discussion with CAPAZ Academic Director Prof. Dr. Stefan Peters, the group of students learned about the work conducted by CAPAZ in Colombia and Germany, and discussed a number of aspects regarding the implementation of peace in Colombia.
Dr. Peters explained the legal, material and symbolic scope of the work of the institutions created following the Final Agreement: Special Jurisdiction for Peace (JEP), the Truth Commission (CEV), and the Unit for the Search of Disappeared Persons (UBPD), which together make up Colombia's Integrated System of Truth, Justice, Reparation and Non-Repetition en Colombia.
On the work of CAPAZ, Dr. Peters talked about the work and research lines followed by the Institute, as a contribution to the implementation of peace through academic work aimed at practising dialogue with different institutions and actors.
The group of young students exchanged their impressions of their visit to Colombia, highlighting, for example, poverty, police and army presence on the streets, and social inequalities. The critical situation of Venezuelan citizens in Colombian cities was another of the aspects mentioned.
The event also served to exchange ideas on some aspects based on which business management and the peace process could work in conjunction. On the basis of academic training of the group of students, a number of topics emerged such as the social reintegration and employment opportunities for former combatants; the productive initiatives in the Territorial Training and Reincorporation Spaces​ (ETCR); the problem of the illicit economies; the possibilities for tourism in Colombia; corporate responsibility in the conflict and the transition; resource use, and sustainability.