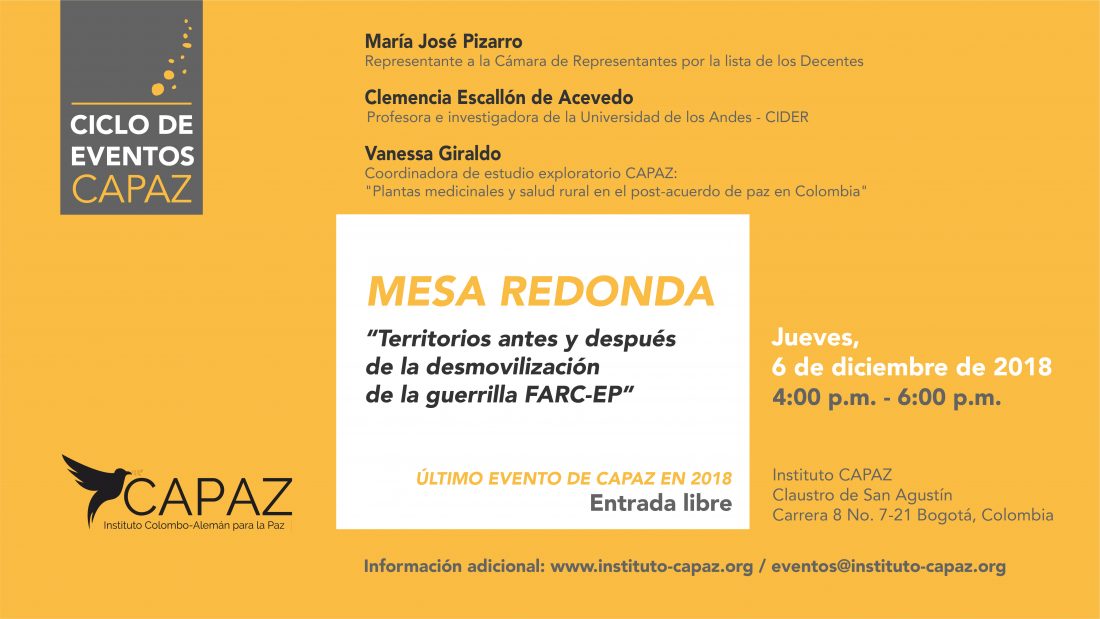 TERRITORIES BEFORE AND AFTER THE GUERRILLA GROUP FARC-EP: TOPIC OF THE LAST CAPAZ EVENT IN 2018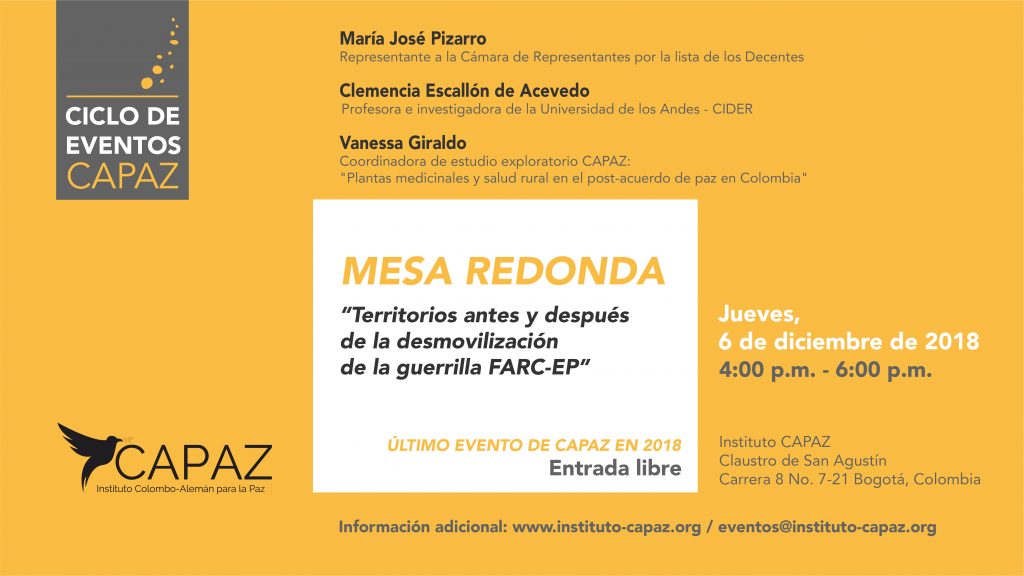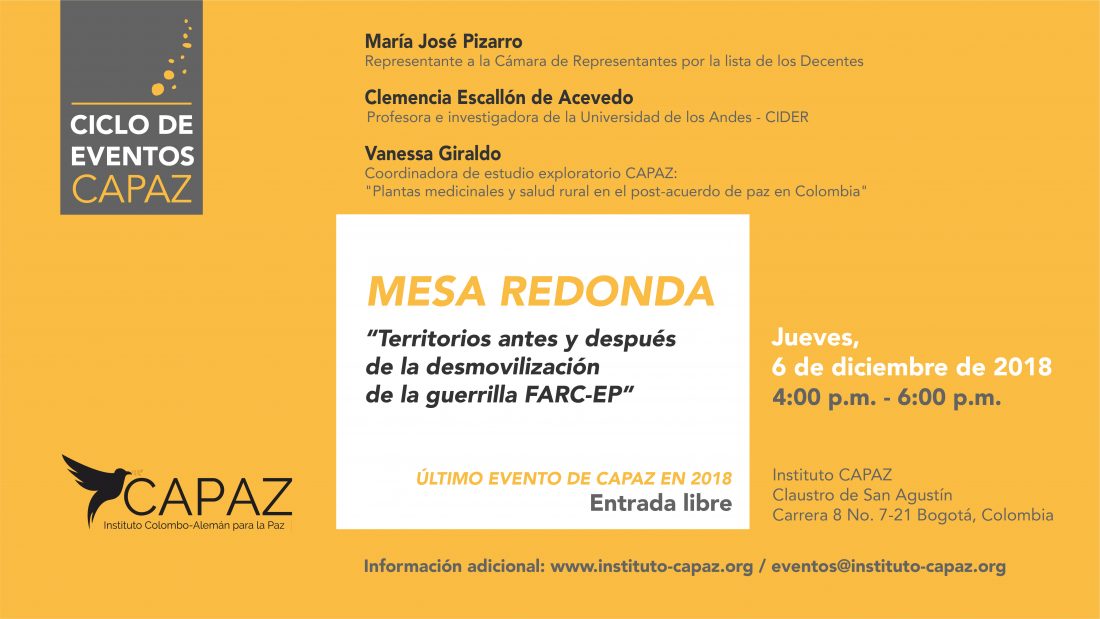 The German-Colombian Peace Institute – CAPAZ is pleased to invite to its last event of the Spotlight Peace Calendar in 2018 at Claustro de San Agustín in Bogota, Colombia.
On December 6, 2018 at 4:00 p.m. will take place the roundtable "Territories before and after the demobilization of the guerrilla FARC-EP". The event is free of charge until full capacity is reached.
The event will discuss the realities of the regions and communities where the guerrilla group FARC-EP had previously been present. Social, economic and security conditions in these territories will be reviewed, among other aspects, before and after the demobilization and reincorporation of ex-combatants.
Participants will be:
María José Pizarro, representative (Lista de los Decentes) at the Colombian House of Representatives.
Clemencia Escallón de Acevedo, professor and researcher at the Universidad de los Andes (CIDER).
Vanessa Giraldo, coordinator of the exploratory study supported by CAPAZ: "Medicinal plants and rural health in the post-peace agreement in Colombia".
The Academic Director of CAPAZ, Prof. Dr. Stefan Peters will guide the discussion.
The CAPAZ Institute organized between September and December 2018 six academic and cultural events such as panels, roundtables, concerts and film presentations. All events of the Spotlight of Peace Calendar took place at the CAPAZ Institute at Claustro de San Agustin and were open to the public.
The programme included topics related to peace-building in Colombia: the current implementation of the Final Agreement; the role of international cooperation and academia; forced migration in the Latin American context; the situation of human rights defenders; the aesthetic representations of the Colombian armed conflict and, finally, the reality of the territories in Colombia before and after the demobilization of the FARC-EP.
¡We invite you all to CAPAZ last event in 2018!
Further information and contact: eventos@www.instituto-capaz.org