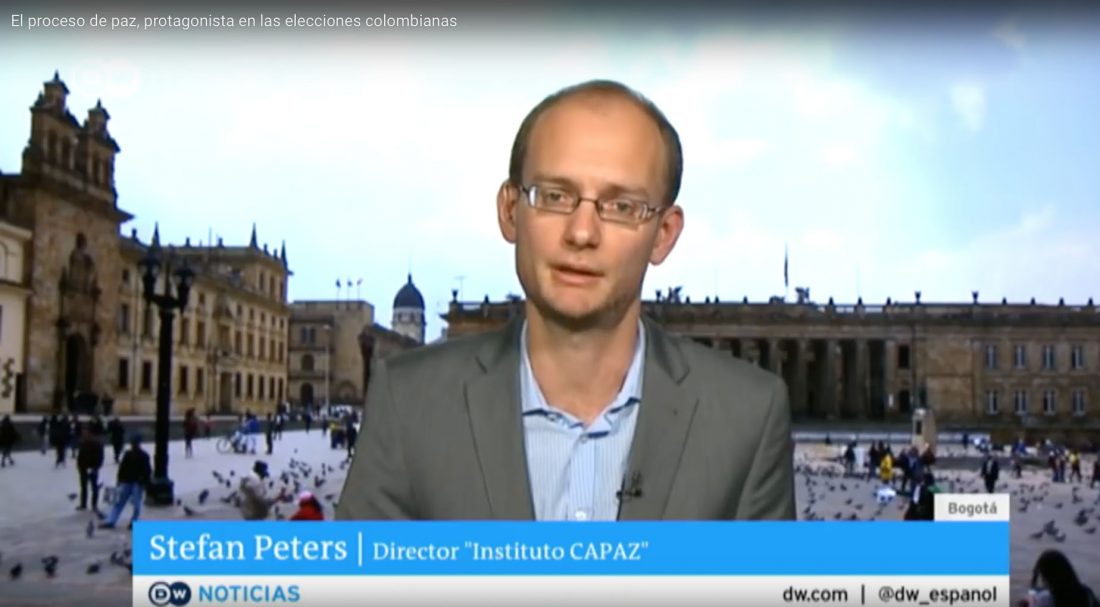 "The peace process plays a leading role in the Colombian presidential elections"
The academic director of CAPAZ, Dr. Stefan Peters, analyzed for the German broadcasting services Deutsche Welle the results of the presidential election in the first round on May 27, 2018.
For Dr. Peters,
the vote on Sunday left three important lessons on topics like citizen participation in politics, social and environmental justice and the perspectives of the peace agreement.
Colombian citizens will elect their next president from two options that will face-off in second round in June 2018: Iván Duque (Centro Democrático) and Gustavo Petro (Movimiento Colombia Humana).
You can see the interview with Stefan Peters with Deutsche Welle on the presidential election in Colombia (in Spanish)