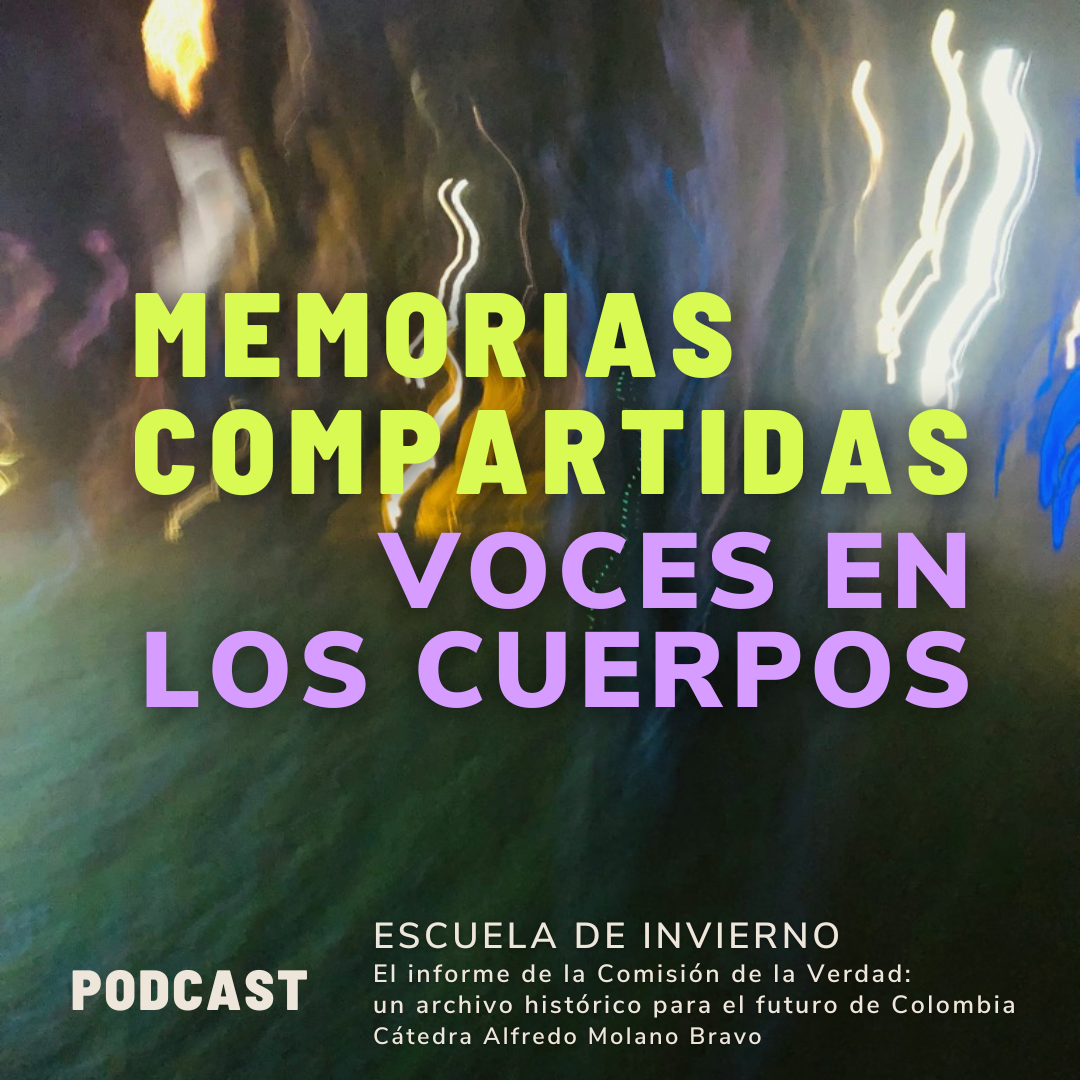 Shared memories/voices in the bodies: CAPAZ 2022 winter school podcast
This five-episode series will bring together the voices of those who participated in the Winter School "The Truth Commission Report: A Historical Archive for the Future of Colombia. Alfredo Molado Chair," November 28-December 1, 2022, at Goethe University Frankfurt, Germany.
They stem from the dialogue and exchange of perspectives between people from academia and those active in civil organisations, who came together to talk about Colombia, the one we try to understand every day, the one we dream of and continue to build, no matter where in the world we live.
Listen to the first episode below:
In this first broadcast, Professor Pilar Mendoza, coordinator of the Winter School, tells us about the process and the motivations that led her to create the proposal. We will also listen to the voices of those who participated and the possibilities that emerged from this experience.
Creation and production: Cielo Vargas and Lorena Díez
Series produced by the Winter School and the Alfredo Molano Bravo Chair. A CAPAZ-funded project in cooperation with the Institute for Romanistics and Literature of the Goethe University of Frankfurt, Germany.