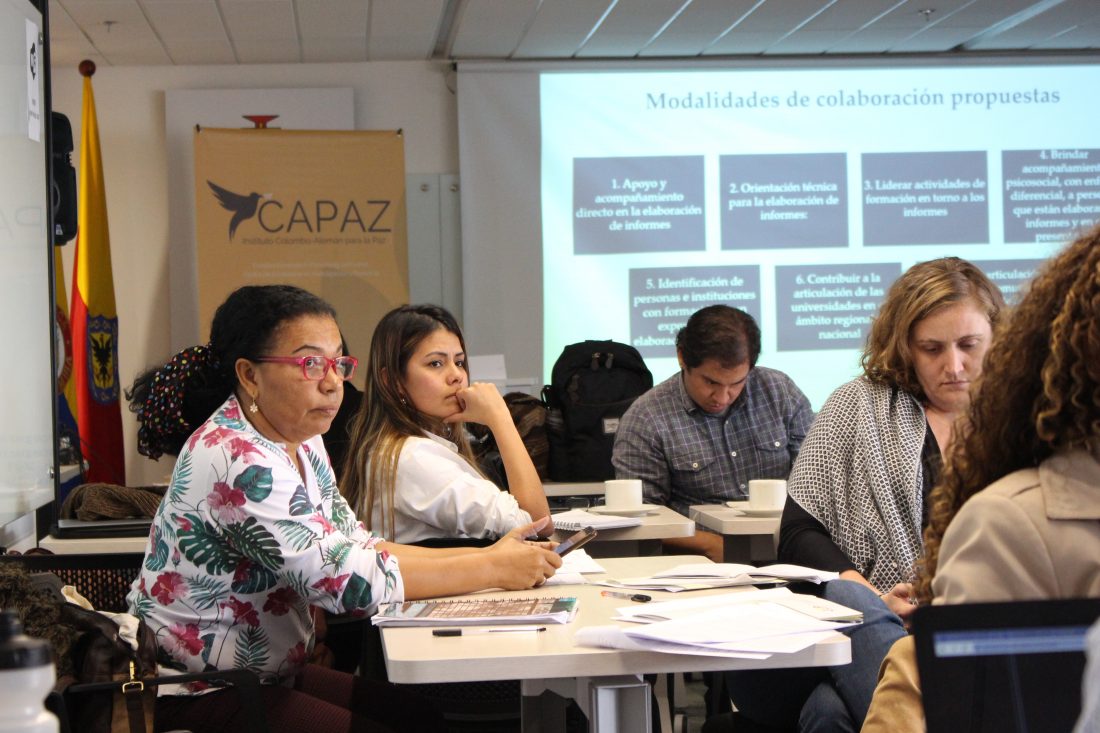 Call for applications for two research projects with the CEV
The German-Colombian Peace Institute (CAPAZ), the Centre for the Study of Latin American Criminal Law and Criminal Procedure (CEDPAL) at the University of Göttingen, and the German Ministry of Foreign Affairs (AA) have signed an agreement to implement the project: "Stabilisation of peace in Colombia through justice and truth", whose overall objective is to strengthen Colombia's Comprehensive System of Truth, Justice, Reparation and Non-Repetition from within academia.
For this reason, we would like to invite interested parties to send in their applications for two research projects within the framework of the above-mentioned project:
Number of researchers to be selected: 2.
Place of research: Each researcher will work mainly in Bogotá, but will also travel to the areas involved in the studies.
Duration of each study: 10 months.
Research fees: 15.000 € (less tax). 50% of the value would be paid upon delivery and approval of the work plan, and 50% upon delivery and approval of the final document. CAPAZ will cover transportation costs to the areas of study.
For applications, please read the terms of reference (in Spanish).
Applications that do not meet the requirements specified in the terms of reference, that are incomplete or received after the deadline will not be considered.
Documents must be sent no later than Monday, October 7, 2019 (23:59 Colombia time) to the following e-mail address:  convocatorias@www.instituto-capaz.org
All documents should be organised in a single PDF file and sent with the subject line: "Call for researchers".
Please refrain from contacting CAPAZ regarding this call through other contact e-mails.
(Text: Claudia Maya. English version: Tiziana Laudato)