CAPAZ academic director to speak at the closing ceremony of the international seminar on violence and conflicts in Latin America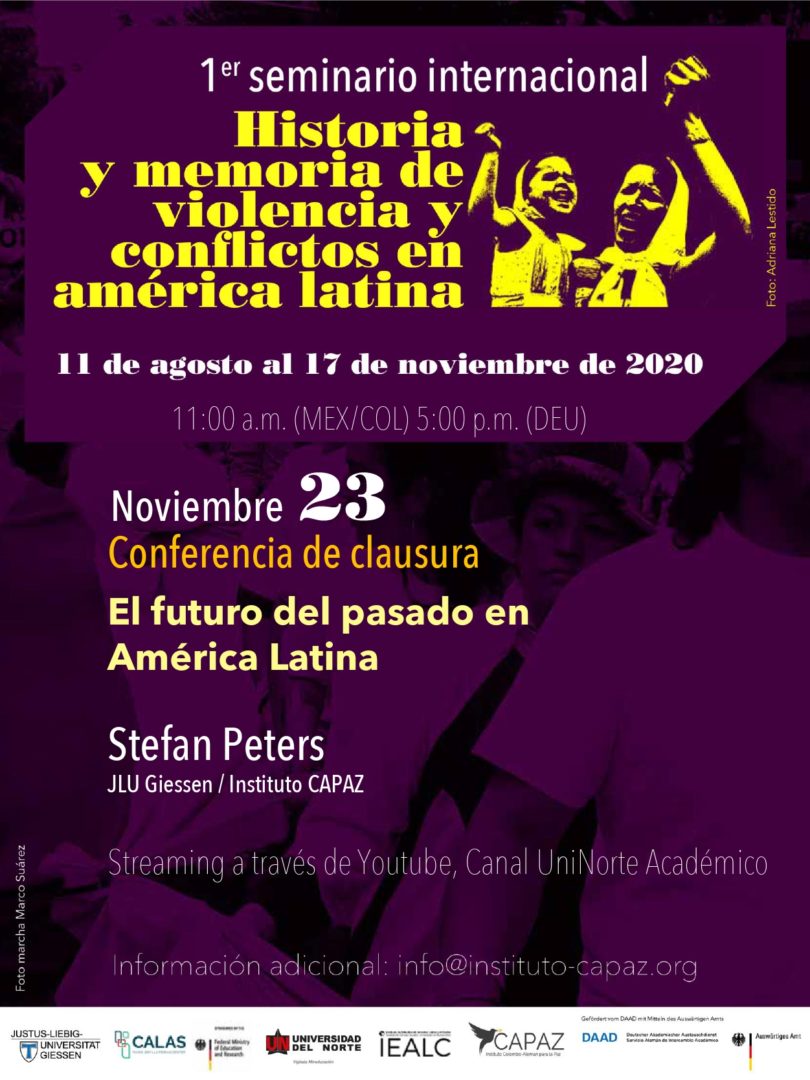 CAPAZ, the Institute for Latin American and Caribbean Studies at Universidad del Norte, the CALAS, and Justus Liebig University Giessen, jointly hosted an online lecture series running from August to November 2020 on the memory and history of violence and conflicts in selected countries in Central and South America.
The closing seminar will feature a lecture entitled "The Future of the Past in Latin America" by CAPAZ Academic Director and Professor of Peace Studies at JLU Giessen, Prof. Dr. Stefan Peters. 
The online lecture will be held on Monday, November 23, 2020 at 11:00 a.m. (Colombia time) and will be broadcast on the Uninorte Académico YouTube channel.
Access the transmisión Channel here (in Spanish) | Download the factsheet for the session (.pdf, in Spanish)

We would like to thank all those who participated in the sessions: the speakers, the organising institutions and universities, and the support staff who made this seminar possible.
(NWText: Claudia Maya. English: Tiziana Laudato)