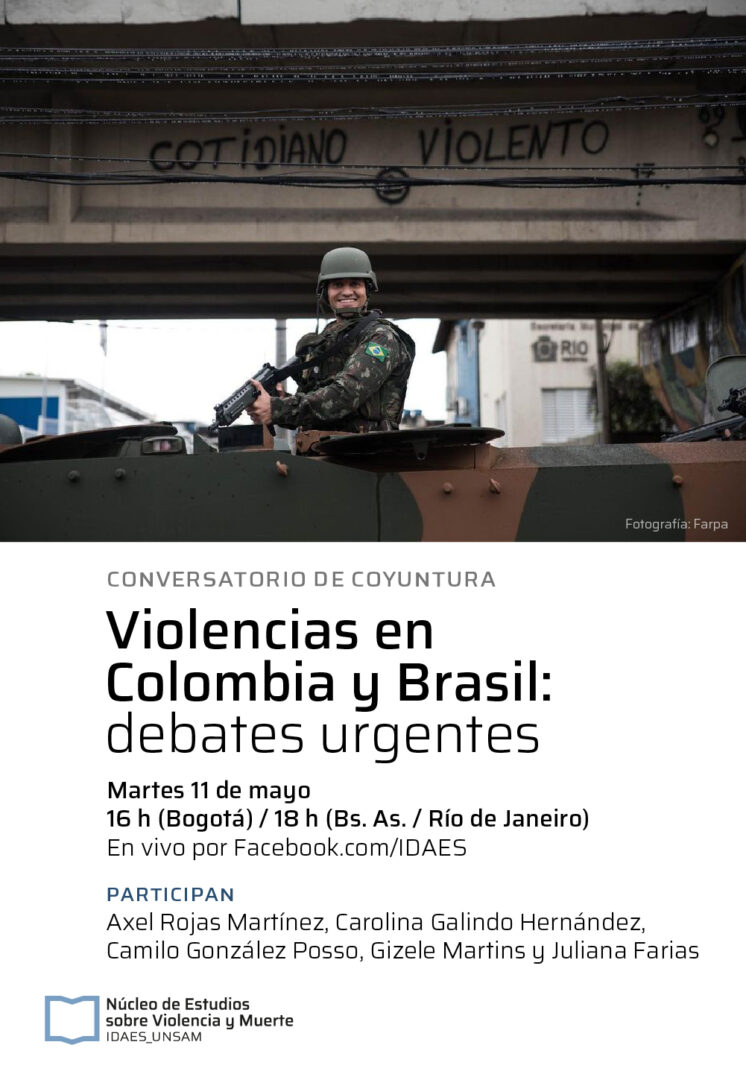 CAPAZ researchers to join an online discussion on police violence in Colombia and Brazil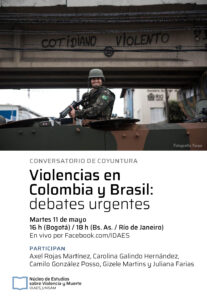 Colombia and Brazil have recently experienced situations of violence at the hands of the security forces. In view of the events in Colombian cities such as Cali, Bogotá and Medellín, and those in Rio de Janeiro, Brazil, the CLACSO group of researchers "Vigilantism and collective violence in Latin America" will be holding a joint discussion entitled: "Violence in Colombia and Brazil: urgent debates".
Professor and researcher at Universidad del Rosario, Carolina Galindo, is part of the group and will participate in the online event as one of the panellists, and Axel Rojas, researcher at Universidad del Cauca, will join as a guest. Both are spokespersons for their universities at CAPAZ. 
The event will be held online and broadcast live, on Tuesday, May 11, 2021 at 4:00 p.m. (Colombia time).
To join us, connect on Zoom / ID: 832 9160 1719 / Password: 788200
You can also follow the transmission on the IDAES Facebook page (Interdisciplinary School of Advanced Social Studies – IDAES Universidad de San Martín, Argentina).
Note: CAPAZ do not organise this event. For further information, please contact the organization.
(NW: Claudia Maya. English: Tiziana Laudato)