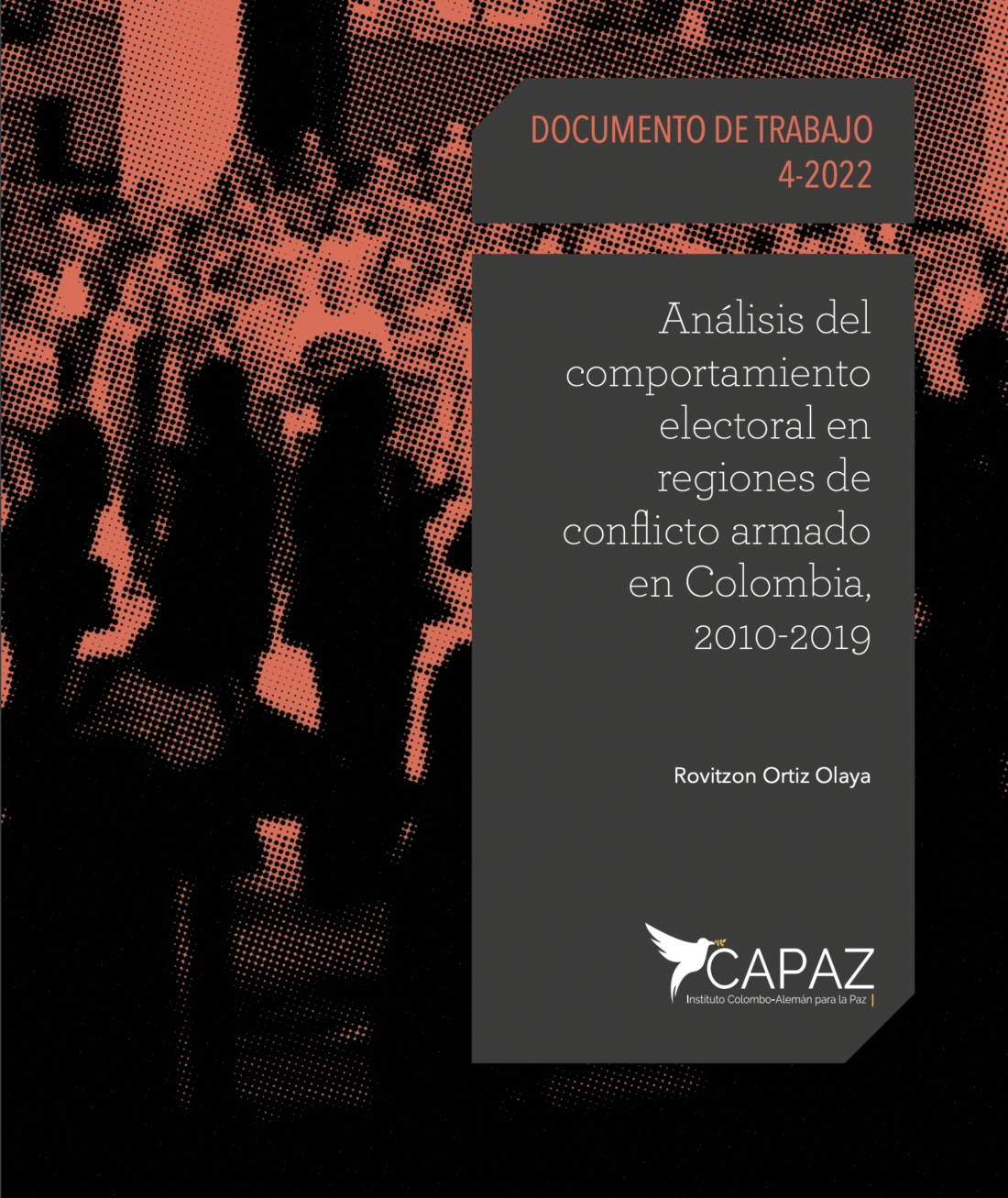 New CAPAZ working paper: an analysis of electoral behaviour in areas of armed conflict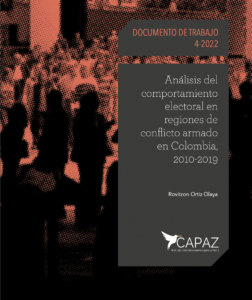 The latest CAPAZ working paper is called "An analysis of electoral behaviour in areas of armed conflict in Colombia, 2010-2019". The paper was written by Rovitzon Ortiz Olaya. Ortiz has a degree in public administration from the Escuela Superior de Administración Pública (ESAP), Colombia; a specialisation in government and public policy from Universidad de los Andes; Colombia, and a Master's degree in Latin American social and political studies from Universidad Alberto Hurtado, Chile. He is currently a doctoral candidate in Latin American studies at the Catholic University of Eichstätt-Ingolstadt, Germany. His research interests are internal armed conflict, electoral systems, territorial peace, and political participation.
Abstract
How restricted is democracy and how closed is the political system in Colombia's areas of armed conflict? The implementation of Point 2 of the Final Agreement for the Termination of the Conflict and the Construction of a Stable and Lasting Peace, signed between the FARC-EP and the Government of Colombia, on political participation, is intended to promote the emergence of new political forces and the diversification of political representation in 170 of the country's municipalities where the armed conflict was experienced most intensely. In order to identify the apparent degree of closure of the regional-local political system, this research takes a sample of 28 municipalities of the Colombian continental Caribbean belonging to two regions: Montes de María and Sierra Nevada de Santa Marta-Serranía del Perijá. It analyses the years between 2010 and 2019; that is, before, during, and after the peace process. It proposes 6 proxy electoral variables: electoral behaviour by periods; electoral behaviour through the mechanisms of citizen participation; electoral behaviour of blank, null and unmarked ballots; electoral census vs. the population census; the electoral power of the parties; and the spaces of political representation. This conjunction of proxy variables infers patterns of electoral behaviour in Colombia's areas of armed conflict and hints at the extent to which the political system is closed.
CAPAZ working paper 4-2022 (.pdf in Spanish).