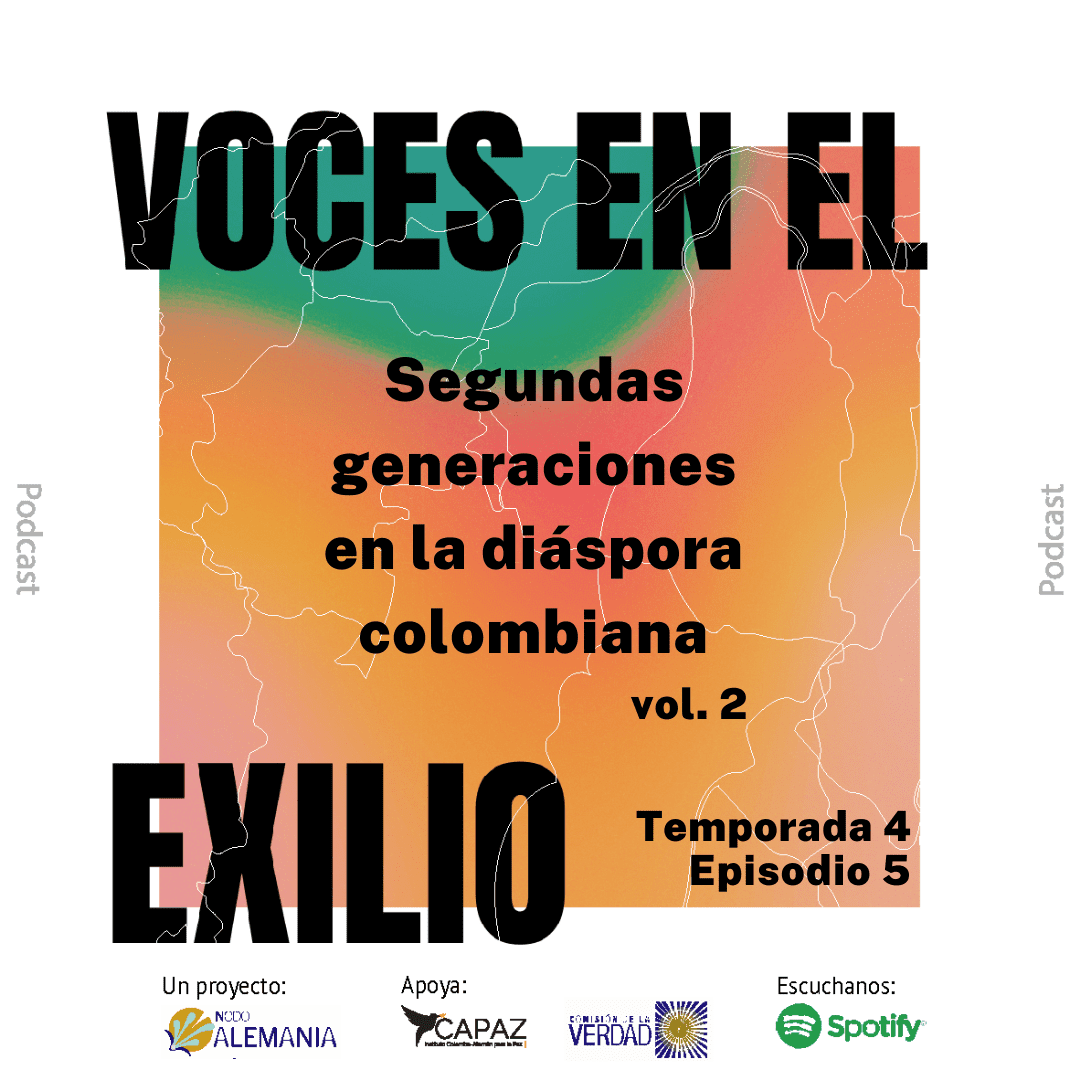 New chapter of Nodo Alemania's "Voices in Exile" podcast: second generations in the diaspora
Following the success of the first episode in which we talked about the experiences of second generations, Nodo Alemania's team in support of the Truth Commission realized that this topic has not yet been fully explored, and that as Colombians in the diaspora or in exile, the experiences of second generations are fundamental to our understanding of the Colombian's experiences outside of Colombia. The group wanted to continue learning about different experiences and this time they spoke with two young men with Colombian mothers and German fathers, Nicolás Brassel Rangel and Leon von Borries.
Listen to the episode on Spotify:
* When talking about the second generation in exile, Nodo Alemania refers to the sons and daughters of exiles, émigrés, and the Colombian diaspora. They were born outside or left the country at a very young age with their parents and have built their lives feeling perhaps Colombian in a strange country and in a different society.
For those who are interested in following these conversations and being part of them, we invite you to contact us through our social networks and the following email address  mmc.alemania@comisionverdadcol-eu.org