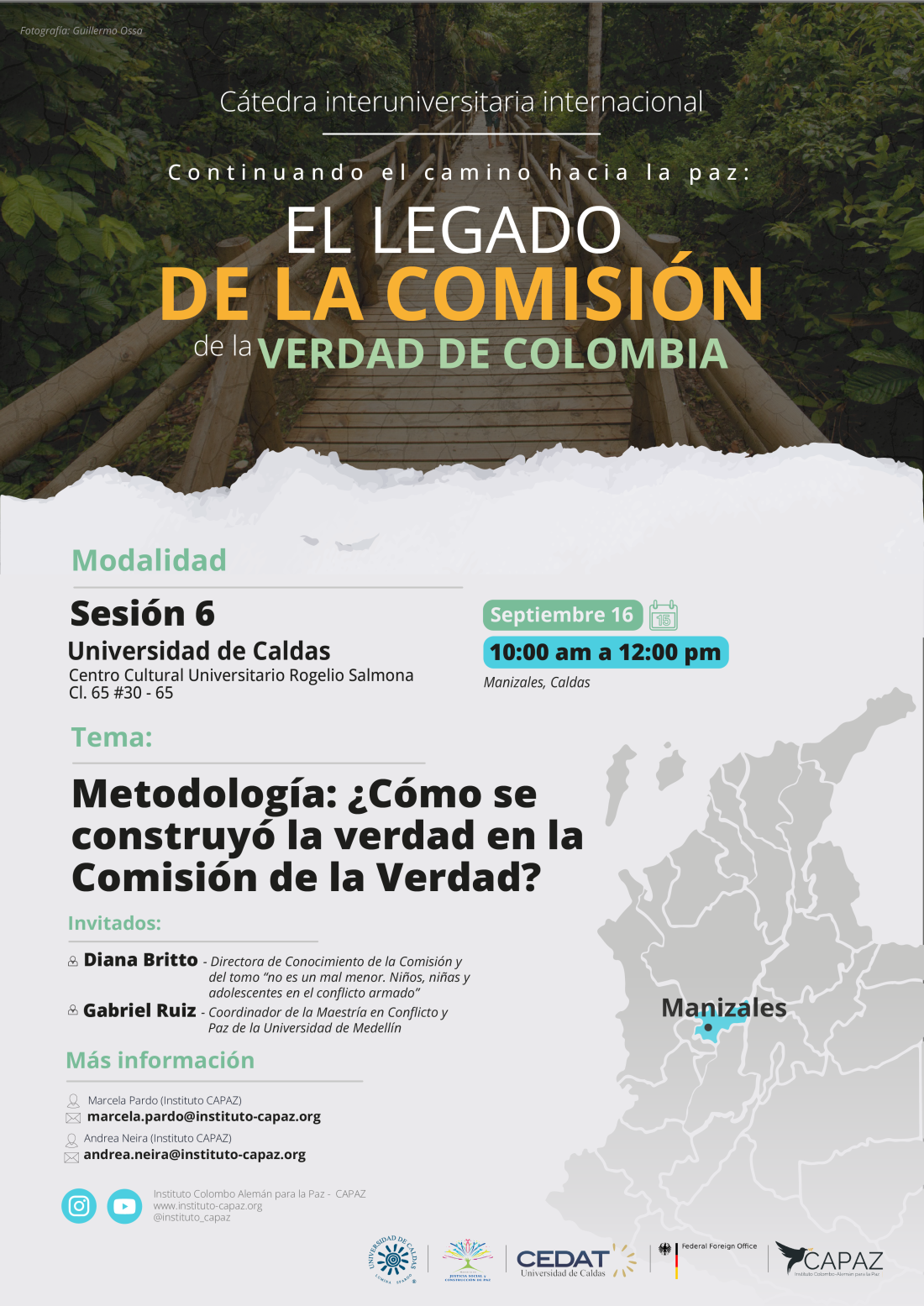 New session of our chair: How was the CEV report prepared?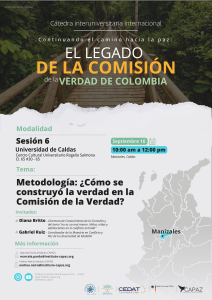 Follow our transmission of session # 6 of the International Inter-University Chair at Universidad de Caldas, Manizales, today at 10:00 a.m. (Colombian time).
In order to meet the goals of the Commission for the Clarification of Truth, Coexistence, and Non-Repetition (CEV), a good methodological design for the collection, systematization, analysis, and dissemination of information was essential.
Since we are dealing with the construction of a polyphonic narrative of truth, we must analyze the approaches, techniques, and research methods defined in the CEV Report for the context of the Colombian conflict.
In this session, we will talk with Diana Britto, CEV's knowledge coordinator; Liliana Uribe, human rights defender and CEV researcher; Gabriel Ruiz, professor at the Faculty of Social and Human Sciences of the University of Medellin; and Victoria Lugo, director of the Master's Programme in Social Justice and Peacebuilding.
Place: Centro Cultural Universitario Rogelio Salmona
Time: 10:00 a.m. to 12:00 m.
You can also follow the broadcast on the CAPAZ Institute's YouTube channel, here.