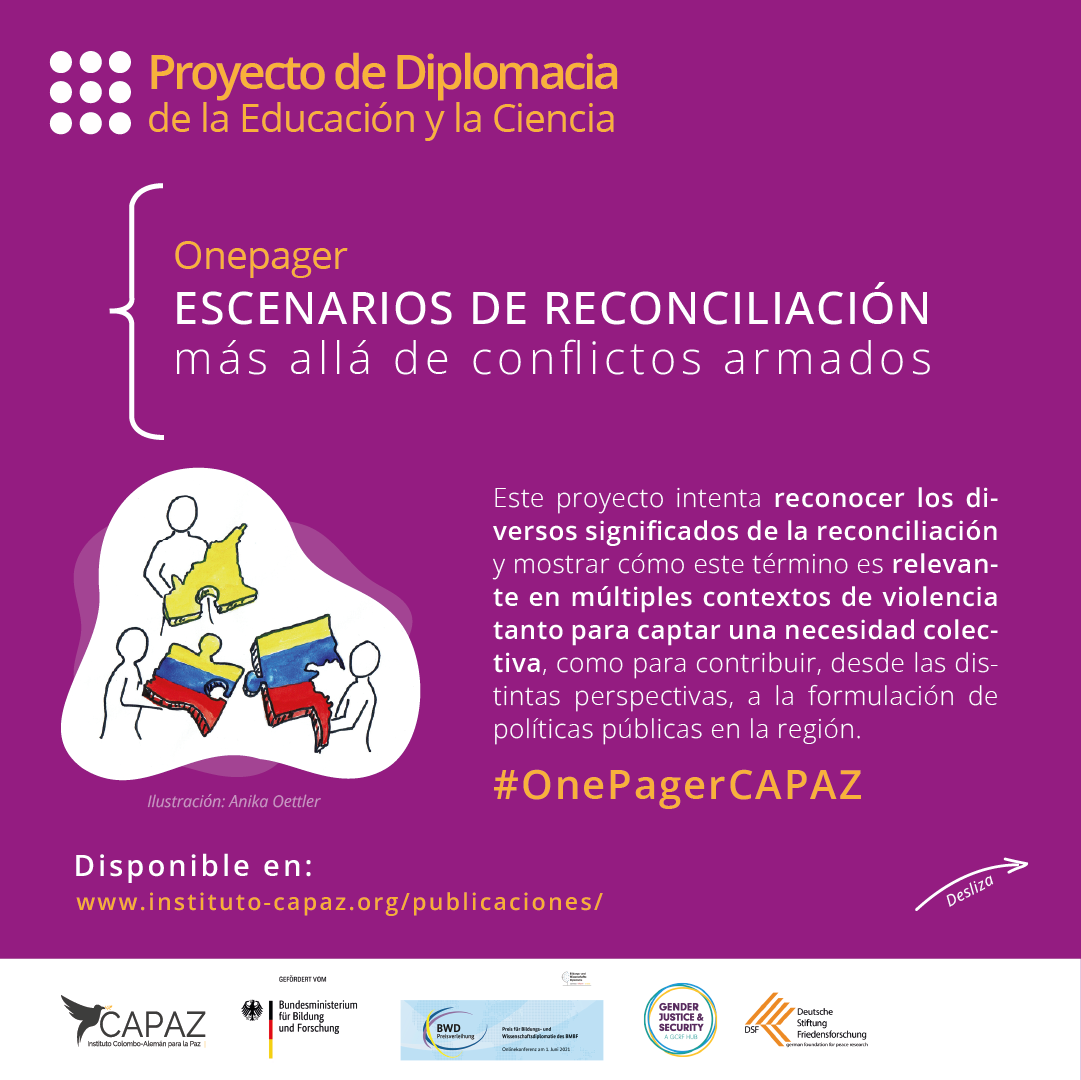 OnePager No.2: scenarios of reconciliation beyond armed conflicts
The Education and Science Diplomacy project is coming to an end, although we still have some content to share, for example, the CAPAZ OnePager. This is the second installment of the CAPAZ OnePager in which we present the research being conducted by Angelika Rettberg (Universidad de los Andes), Anika Oettler (Marburg University) and Luci del Aguila (Universidad de los Andes).
Click here to access OnePager #2
In their research, the professors study reconciliation and its diverse meanings in societies in transition. Their goal is to demonstrate and understand how "this term is relevant in multiple contexts of violence-beyond those marked by wars and dictatorships-both to capture a collective need and to contribute, from different perspectives, to the formulation of public policies in the region".
The Education and Science Diplomacy project interviewed one of these researchers (Anika and Angelika) in an episode of La Lupa.
Click here to watch the video
In addition, our Colombia+20 allies at El Espectador interviewed Angelika where she delves deeper into the subject by explaining her view of the electoral moment in Colombia, the place of the peace agenda in the electoral contest and the progress of the project on reconciliation, which she is working on together with Anika Oettler and Luci del Águila.