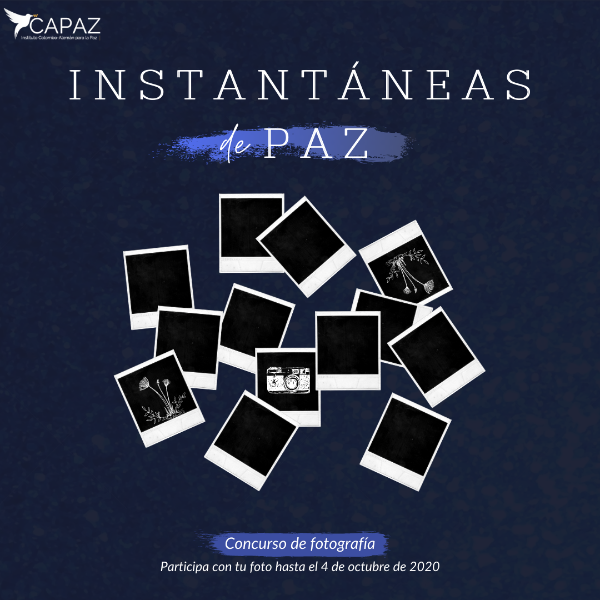 Join in the CAPAZ photo contest "Snapshots of Peace"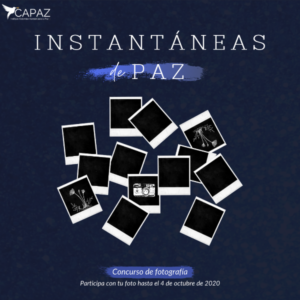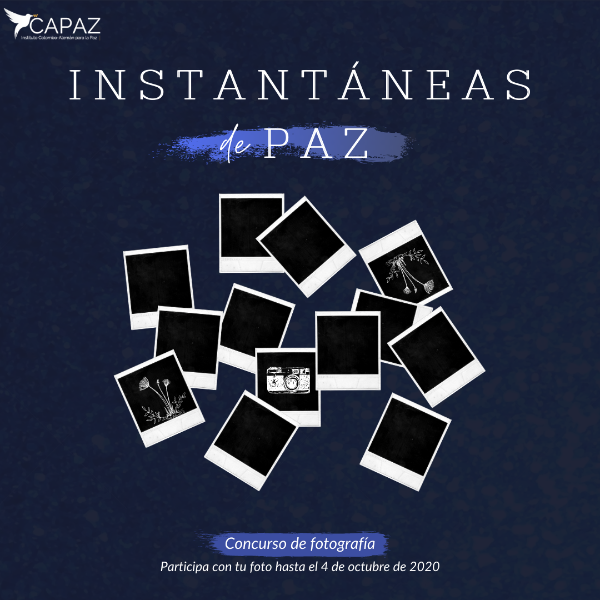 We are experiencing an upsurge in violence in Colombia, compounded by the already difficult conditions caused by the current pandemic. Aware of the importance of different approaches to understanding peace and conflict in a society in transition, we ask you to use photography to reflect on questions such as: What image represents or symbolises peace or peace-related issues for you? Are there objects, gestures or shared moments that reflect peace for you? How can we promote and contribute to peacebuilding in our country, Colombia? We want to know and to share your ideas or ideals about peace and how you see them represented in a photographic image.
Who should take part in the "Snapshots of Peace" (Instantáneas de paz) contest?
The #InstantaneasDePaz contest is an open invitation to all those interested in peace and photography, and not exclusively addressed to professional photographers.
How to join?
If you want to take part, you must meet all the requirements including, following CAPAZ on Instagram or being subscribed to CAPAZ newsletters. Each contestant can send one (1) photograph related to the theme of the contest. The photograph and the information requested must meet the specifications indicated in the document describing the terms, dynamics and prizes of the competition. Contestants must also complete and sign the "Acceptance to participate and permission to use images – CAPAZ" form.
Please read the contest conditions carefully: terms and conditions (pdf., in Spanish) / Annex: Acceptance to participate and permission to use the images (Word, in Spanish)
What are the contest guidelines?
You must send your photograph, the completed and signed attachment, and information required to: concursofotos@www.instituto-capaz.org with the subject: "Concurso instantáneas de paz 2020" (applications sent to other CAPAZ e-mail addresses, on dates and times different from those established, will not be considered).
A jury will select twelve (12) photographs that will receive the prizes specified for the competition. Afterwards, the twelve winning photographs will be posted to the CAPAZ Instagram account and voted for by followers. The three photos with the most votes will also receive a prize from the public (described in the terms and conditions).
Important dates:
Deadline for sending photographs: Sunday, October 4, 2020 at 23:00 hours (Colombia time).

Jury's selection of the winning photographs: until Thursday, October 15, 2020.

Publication of the winning photos on the CAPAZ Instagram account open for voting by followers: from the second half of October 2020.

Deadline for voting on Instagram: first week of November 2020 (we will announce the deadline on this social network in due course).
For applications, contact and further information, please write to: concursofotos@www.instituto-capaz.org
(NW Text: CAPAZ Institute. English version: Tiziana Laudato)