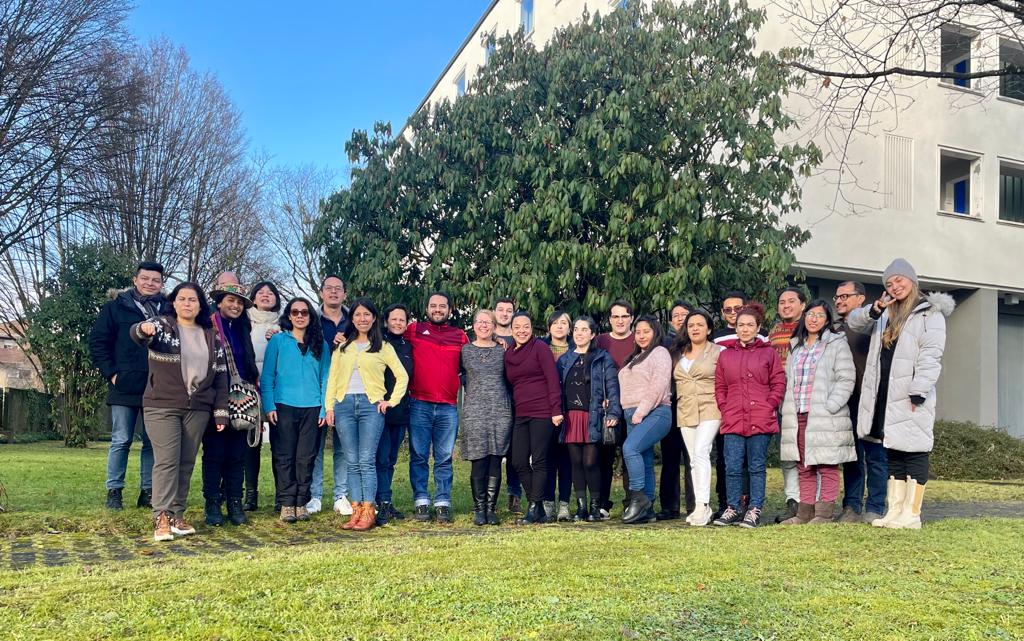 Two transnational experiences in political education: last CAPAZ events in 2022
The CAPAZ Institute held its last two activities in Germany from December 17 to 21, 2022, in order to meet and discuss research and projects with social impact in Peru, Colombia, Ecuador, and Germany, around central themes of the realities of these countries: political education, peace, sustainability, social mobilisation, participation, human rights, science diplomacy and the Colombian armed conflict.
The group of participants in the activities paid special attention to the socio-political situation and the current social mobilisations in Peru. This concern created a space for information and debate on issues such as the action of public forces, the right to protest and democratic stability in the Peruvian and Latin American contexts.
CAPAZ teamed up with the Catholic academy Akademie der Diözese Rottenburg-Stuttgart for these events, which took place in the academy's conference house in Stuttgart-Hohenheim. CAPAZ organised the academic exchange, which was at the centre of the programmed agenda, with the Peace Chair of JLU Giessen.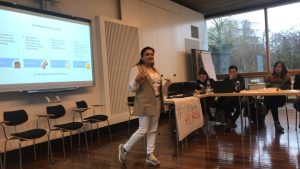 Academic exchange, a participative transnational winter school
The event: "Sharing experiences on political education for a sustainable future in Latin America" was financed by the German Academic Exchange Service – DAAD. The experience was enriching from several perspectives. From the methodology, with short presentations and open discussion tables on projects and initiatives; four keynotes, a keynote speech (Prof. Dr. Bernd Overwien) and a German-Colombian panel on the Colombian armed conflict. From the agenda presented in these roundtables, which had political education as a central axis in the perspective of other topics. And finally, from the knowledge and trajectories of the participants, including researchers, representatives of NGOs and the civil service, leaders of social, productive and creative enterprises, representatives of indigenous communities, and teachers.
Peace Slam, a meeting of citizen experiences and academic work
 The Peace Slam "Brauchen wir Politische Bildung für Friden: Erfahrungen aus Lateinamerika und Europa", the last in the series of slams organised by CAPAZ in the Education and Science Diplomacy Project, funded by the German Federal Ministry of Education and Research (BMBF), was part of the week's agenda in Stuttgart. In creative and academic formats, five slammers from Colombia and Germany presented their reflections based on research and social action questions and findings on the following topics: social and poetic processes of memory, mechanisms of non-violent communication for conflict resolution, the Colombian armed conflict, the role of teachers and the Peace Chair in Colombian school contexts, and political participation in the transnational context between Germany and Ecuador.
The Peace Slam in Stuttgart was the only one in Germany in the series of Slams of the science diplomacy project. The other Slams were held in Colombia, the experiences of which we share below in a videos.
Useful links:
Fotos: Intercambio académico/Peace slam