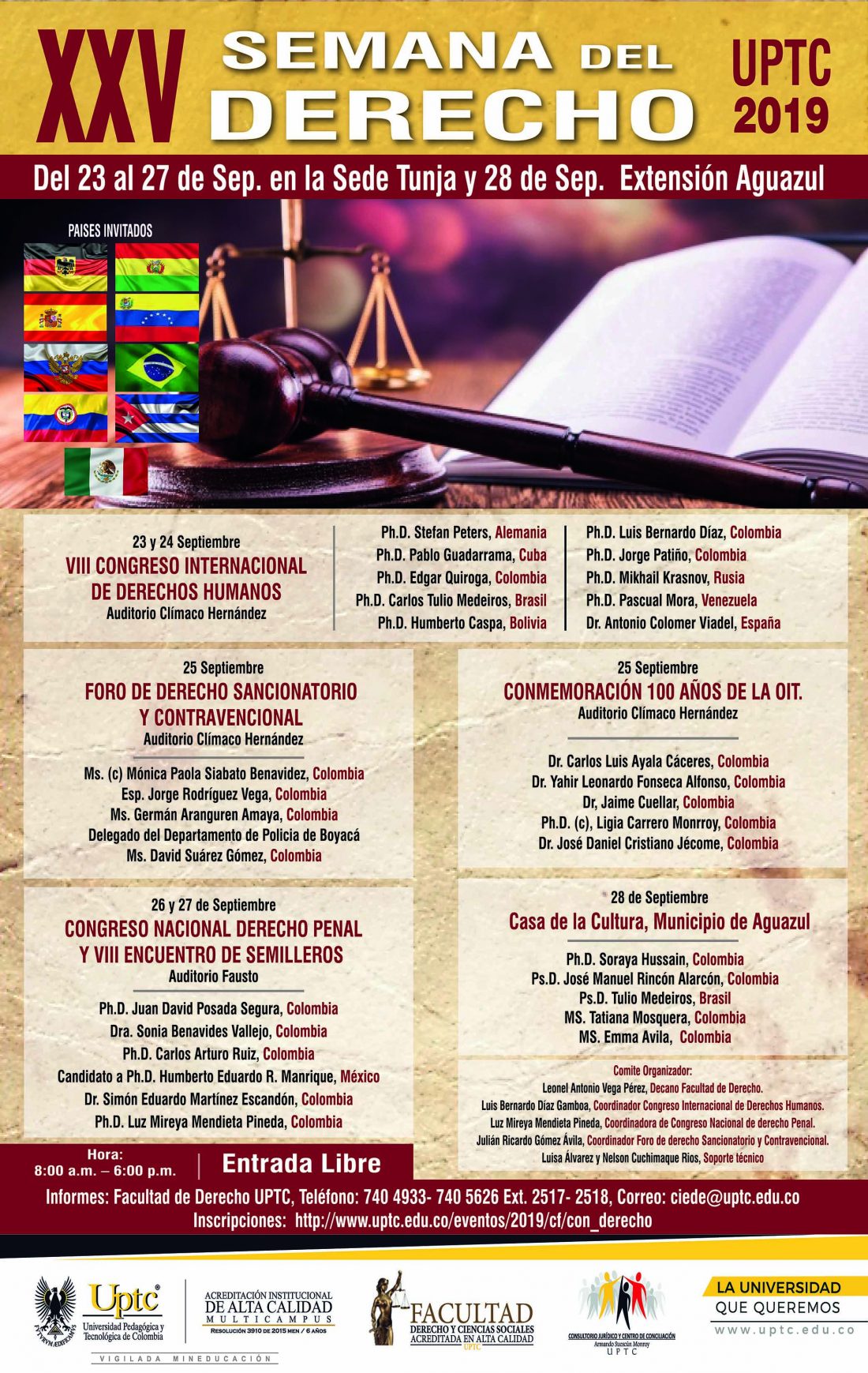 CAPAZ Academic Director's presentation at the Congress on Human Rights in Tunja
At 9.00 AM on Monday, September 23, 2019, in the VIII International Congress on Human Rights in Tunja, Boyacá, CAPAZ Academic Director Prof. Dr. Stefan Peters will present his paper entitled "Memory and Human Rights" during.
The congress will take place on 23 and 24 September 2019 at the Tunja headquarters of Universidad Pedagógica y Tecnológica de Colombia (UPTC).
The academic event is organised by the Faculty of Law and Social Sciences of the university and is part of the extensive academic programme for the "XXV Semana del Derecho" which lasts until Friday, September 27, 2019, in commemoration of 25 years of the School.
The week's events will include a forum on Sanctions and Contraventional Law, the National Congress of Criminal Law and an event commemorating one hundred years of the ILO. An academic event involving experts from Colombia and Brazil will also be held at the UPTC headquarters in Aguazul, specifically at the Casa de la Cultura.
All events are free admission (prior registration required).
See the general programme for the XXV Semana del Derecho in Tunja (in Spanish).
More information and direct contact with the UPTC School of Law:
(+578) 740 49 33 / 740 56 26 Ext. 2517, 2518
(Text: Claudia Maya. English version: Tiziana Laudato)