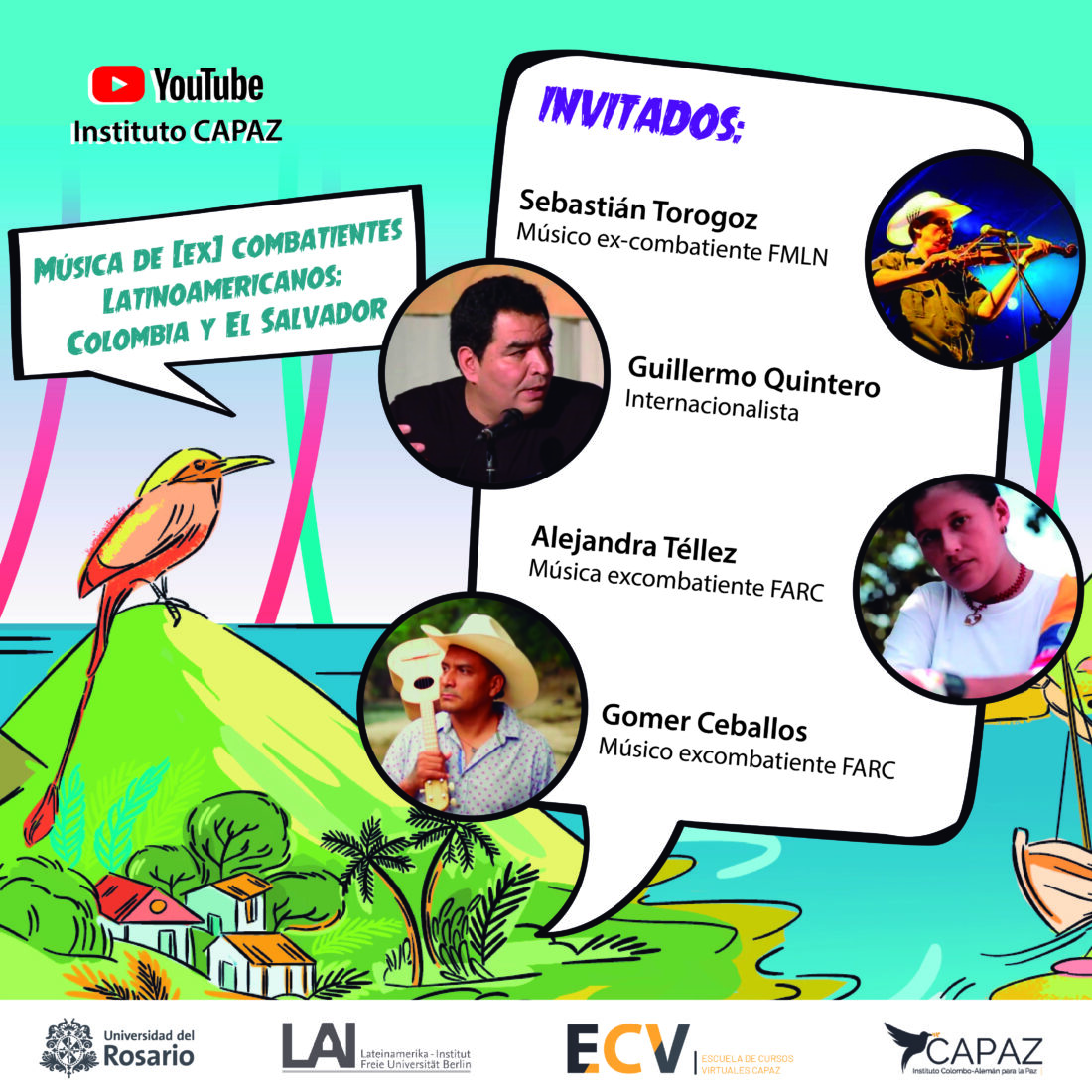 Next open session of CAPAZ e-learning course on music by ex-combatants in Colombia and El Salvador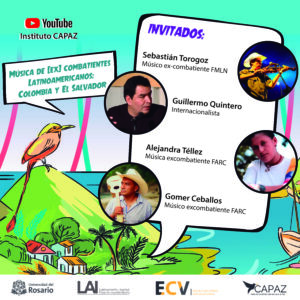 Music was a central aspect of the political and educational project of the Latin American insurgencies. In the Colombian case, "La hora cultural" was a daily space dedicated to the artistic education of FARC-EP guerrillas. In El Salvador, the songs of FMLN (Farabundo Martí National Liberation Front) combatants were broadcast by "Radio venceremos", a clandestine guerrilla radio station in the Central American country.
The CAPAZ School of Online Courses, organised by Universidad del Rosario with the support of the Institute of Latin American Studies (LAI) at Freie Universität Berlin will be running a free course on music, violence, and peace in Latin America, called "music by Latin American (Ex) combatants: Colombia and El Salvador".
The session will take place on Wednesday, May 12, 2021 at 5:00 p.m. (Colombia time), and broadcast live on the CAPAZ YouTube channel.
Special guests:
Sebastián Torogoz – Former combatant musician (FMLN)
Guillermo Quintero – Internationalist
Alejandra Téllez – Former combatant musician (FARC-EP)
Gomer Ceballos – Former combatant musician (FARC-EP)
The course has its own web portal with detailed information on the concept, the objectives, and the musical "worlds" addressed as programme topics. 
Find out more on the course web page (in Spanish)
To find out more: cursosvirtuales@instituto-capaz.org / Escuela de Cursos Virtuales CAPAZ
(NW: Claudia Maya, from the Course information. English: Tiziana Laudato)