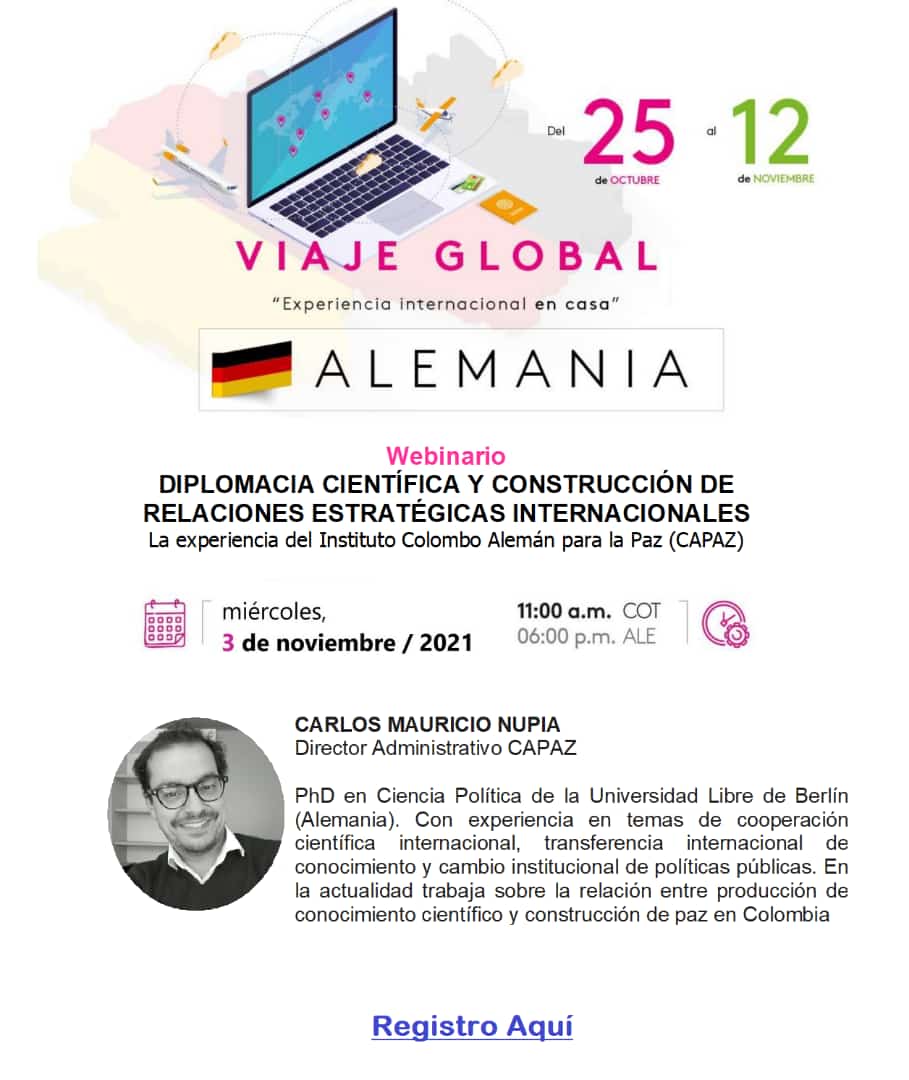 Science diplomacy and strategic relationship building: Carlos Nupia in Viaje Global 2021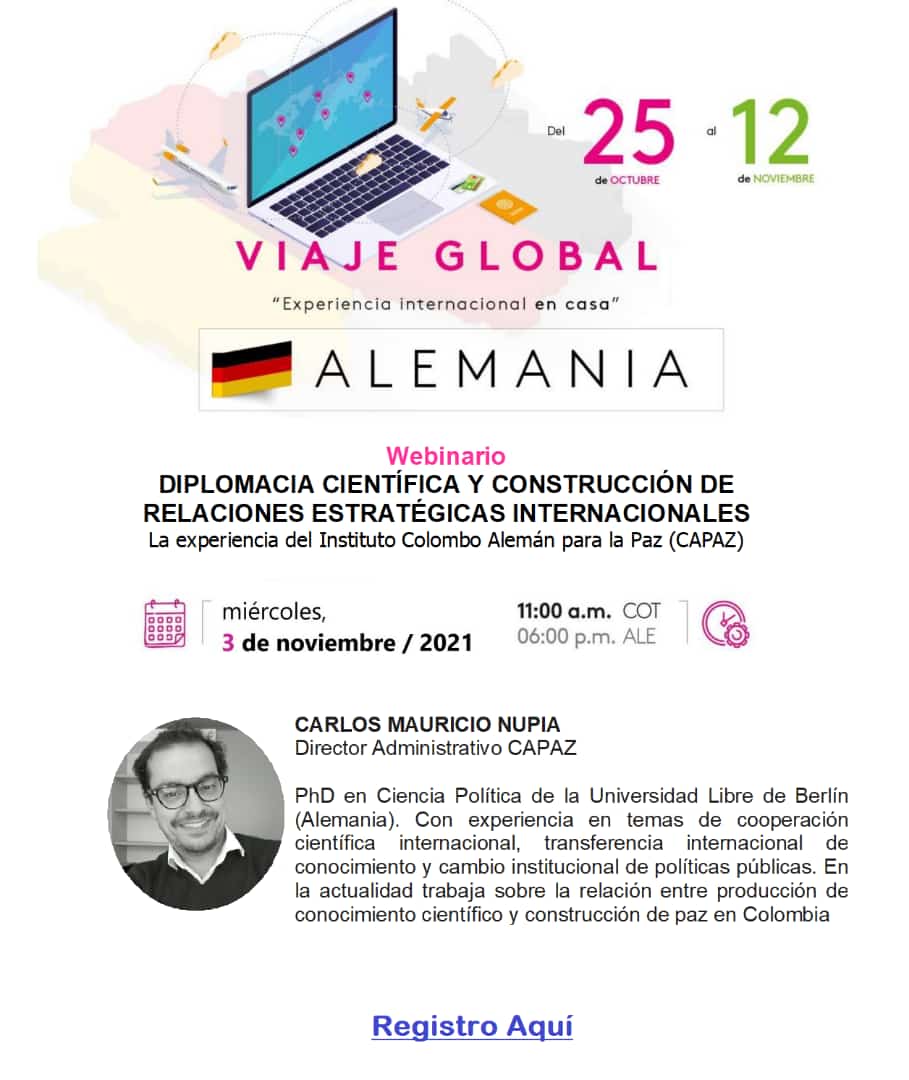 CAPAZ Administrative Director Dr. Carlos Nupia, will speak at a Webinar entitled Science diplomacy and the building of strategic international relationships. The CAPAZ experience on Wednesday, November 3, at 11:00 a.m. (Colombia time), 6:00 p.m. (German time).
The event will take place within the framework of Viaje Global: an internationalisation strategy designed to exploit technological resources to strengthen international institutional relations and positioning.
Register here to attend the event
This event is organised by Fundación Universitaria del Área Andina, Universidad EIA, Universidad de Ibagué, Universidad de Ciencias Aplicadas y Ambientales (UDCA), and Asociación Colombiana de Universidades (ASCUN).
Germany is the special guest at this third (on-site and online) version of Viaje Global 2021, in which several cultural and academic activities related to the strengthening of international relations that help to consolidate a democratic and conscientious citizenship will be held until November 12.