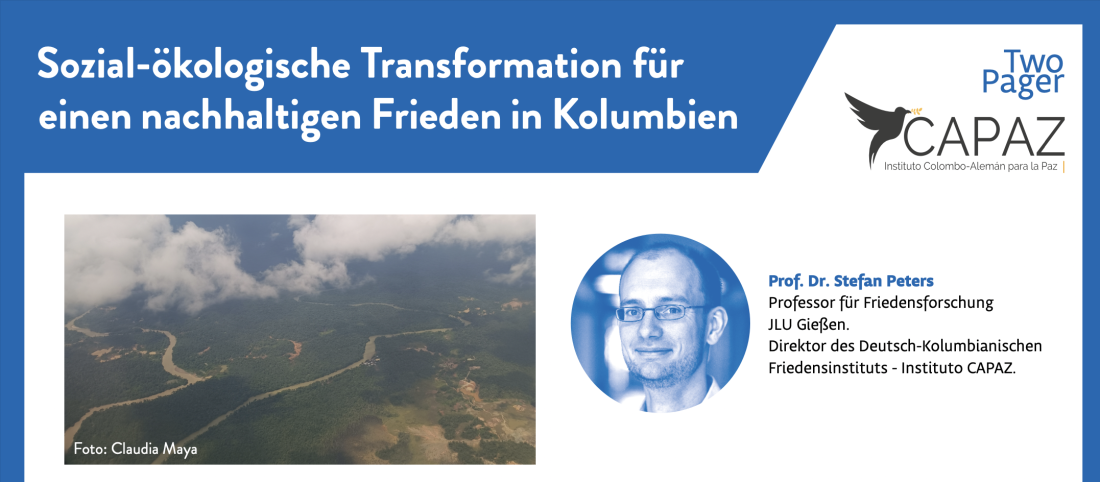 Sozial-ökologische transformation für einen nachhaltigen frieden in Kolumbien: Twopager by Prof. Peters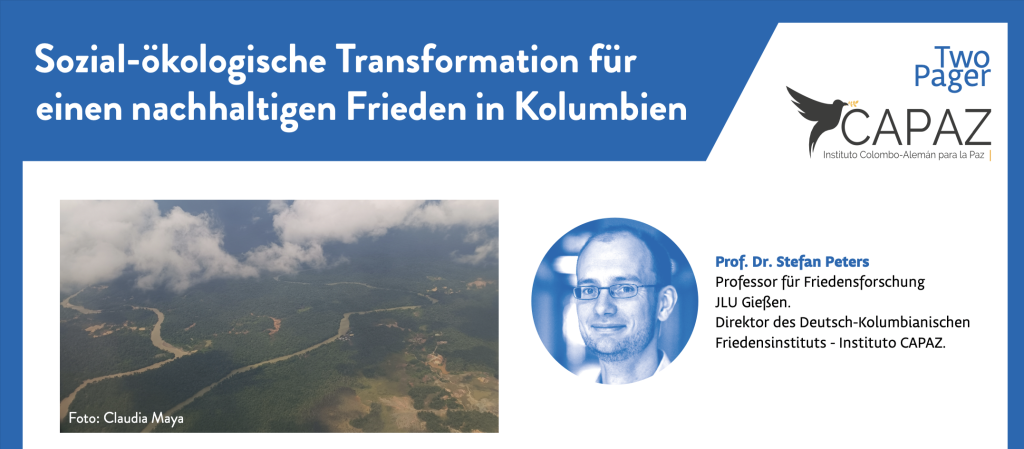 CAPAZ Academic Director, Prof. Dr. Stefan Peters recently published a two-pager in which he summarizes the central arguments of a recent research project. In this case, the two-pager is entitled "socio-ecological transformation for a sustainable peace in Colombia".
In the text, Dr. Peters analyzes the reasons why the current socio-political situation in Colombia is interesting to observe in the light of German international cooperation, which would have similar interests in terms of the feminist approaches established by both countries, protecting the climate, and promoting sustainable peace based on international law.
"Colombia is a key partner in the region, not least because of the great commonality of values (democracy, human rights, environmental protection). On this basis, there are many opportunities for cooperation between Germany and Colombia on equal terms, which, focusing on the promotion of peace, climate protection, and social justice, can have an impact on Latin America and beyond".
Professor Peters names five key points that need to be taken into account in order to analyse how to build cooperative alliances between Germany and Colombia:
Peace, climate protection, and social justice cannot be considered in isolation; they have to be addressed and dealt with in their interrelationship.
The current government's agenda also includes land reform and thus offers excellent starting points for promoting the three central challenges of peace, climate protection, and social justice.
Colombia holds various opportunities for climate protection in terms of the preservation of the Amazon and the promotion of renewable energies, meaning that it can become a regional centre for the green water economy.
The Amazon is approaching the tipping point and thus irreversible damage, with fatal consequences for global climate. This requires committed support and particular interest from the Global North.
In the course of increasing political authoritarianism around the world, Latin America offers itself as a central partner for the promotion and enhancement of democratic values and practices.