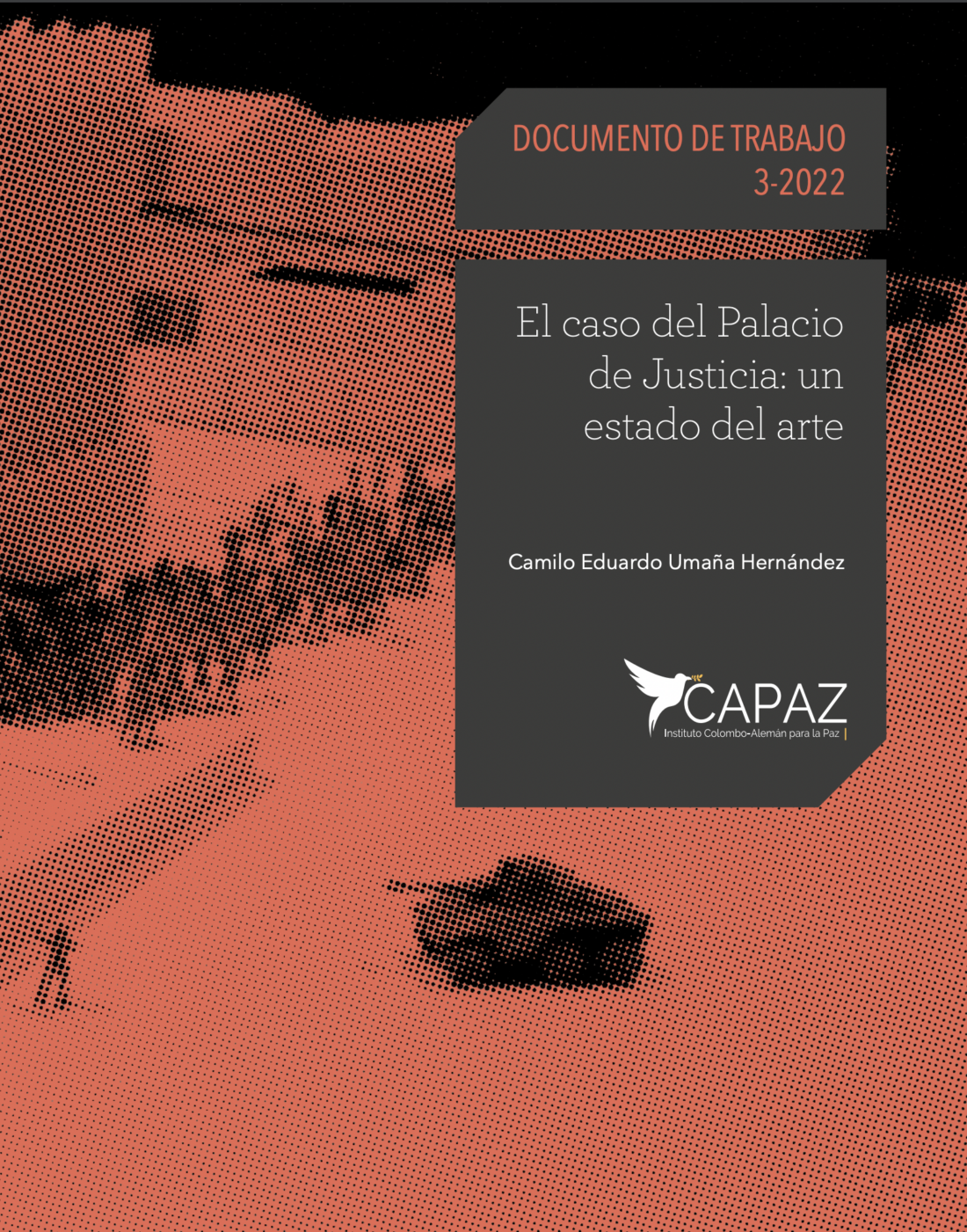 The case of the Palace of Justice in the latest CAPAZ working paper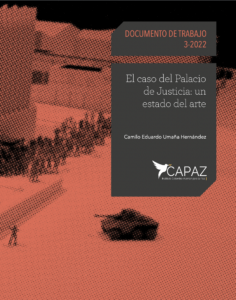 The paper was written by Camilo Eduardo Umaña Hernández, who is a lawyer, with a Ph.D. in criminology from the University of Ottawa, Canada, and a Ph.D. in legal sociology from Universidad del País Vasco, Spain. He is currently working as a research professor at Universidad Externado de Colombia.
His research interests are in the areas of sociology of law, criminology, constitutional law, human rights, peace research, transitional justice, and conflict resolution.
Abstract
The seizure of the Palace of Justice marked a milestone in Colombian history from multiple perspectives. This paper explores the impact of the event on the workings of justice and judicial independence. It also describes the historical background of the events to explain their relationship with social conflicts in the country and discusses the difficulties in enforcing the rights of the victims of the case, as well as the political and legal problems that arise in responding to them. Ultimately, the document exposes a multiplicity of voices and versions of what happened in the Palace of Justice, including journalistic, academic, memory, and denunciation pieces. It also considers legal documents produced by different judicial instances, in order to salvage the stories of the victims of forced disappearance and torture, as a sobering and particularly exemplary memory of the extreme violence that characterised the case, but also of the obstacles and barriers that have arisen when trying to dignify their memory.