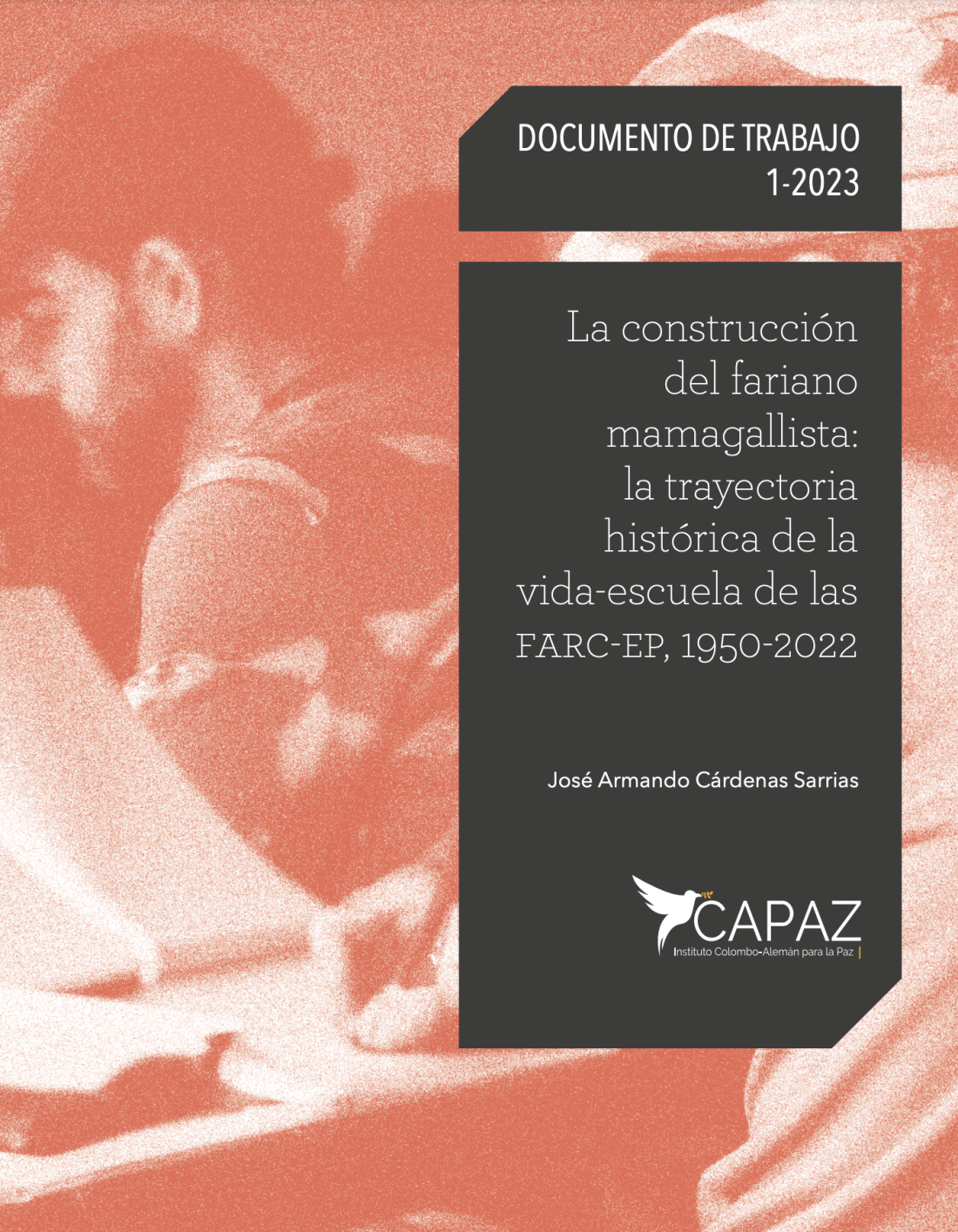 The historical trajectory of the FARC-EP's life-school: a new CAPAZ Working Paper
The latest CAPAZ working paper is entitled "La construcción del fariano mamagallista: la trayectoria histórica de la vida-escuela de las FARC-EP, 1950-2022" (The construction of the fariano mamagallista: the historical trajectory of the life-school of the FARC-EP, 1950-2022). It was written by José Armando Cárdenas Sarrias.
José Armando Cárdenas Sarrias holds a BA in Sociology and an MA in History from Universidad Nacional de Colombia and a PhD in History and Cultural Studies from  Freie Universität Berlin (Germany). He is an expert in the analysis of armed conflicts in Colombia and Latin America and peace processes, disarmament and reincorporation of former guerrilla and paramilitary groups. He is currently part of the Civil Service for Peace of the German organisation Agiamondo and is an advisor to the National Conciliation Commission of the Colombian Episcopal Conference.
Summary
The FARC life-school represents the alternative educational system that prevailed within the Revolutionary Armed Forces of Colombia – People's Army (FARC-EP), in which military, academic (theoretical) and political knowledge was articulated with practical and peasant knowledge to shape and achieve four guerrilla generations, from 1950 to 2022. These recreated three educational models: traditional, military, and popular education. The notion of fariano mamagallista emerges under this alternative educational system. It defines the self-taught guerrilla, recursive, loyal to the guerrilla force to the last consequences and who, amidst laughter, jokes and recursive and planned spontaneity, faced life in the armed conflict, combining theoretical and practical knowledge in the armed life. Such a profile offers a novel reading of the capacities and opportunities of former combatants in the reincorporation processes and the policies proposed around this process of return to civilian life.