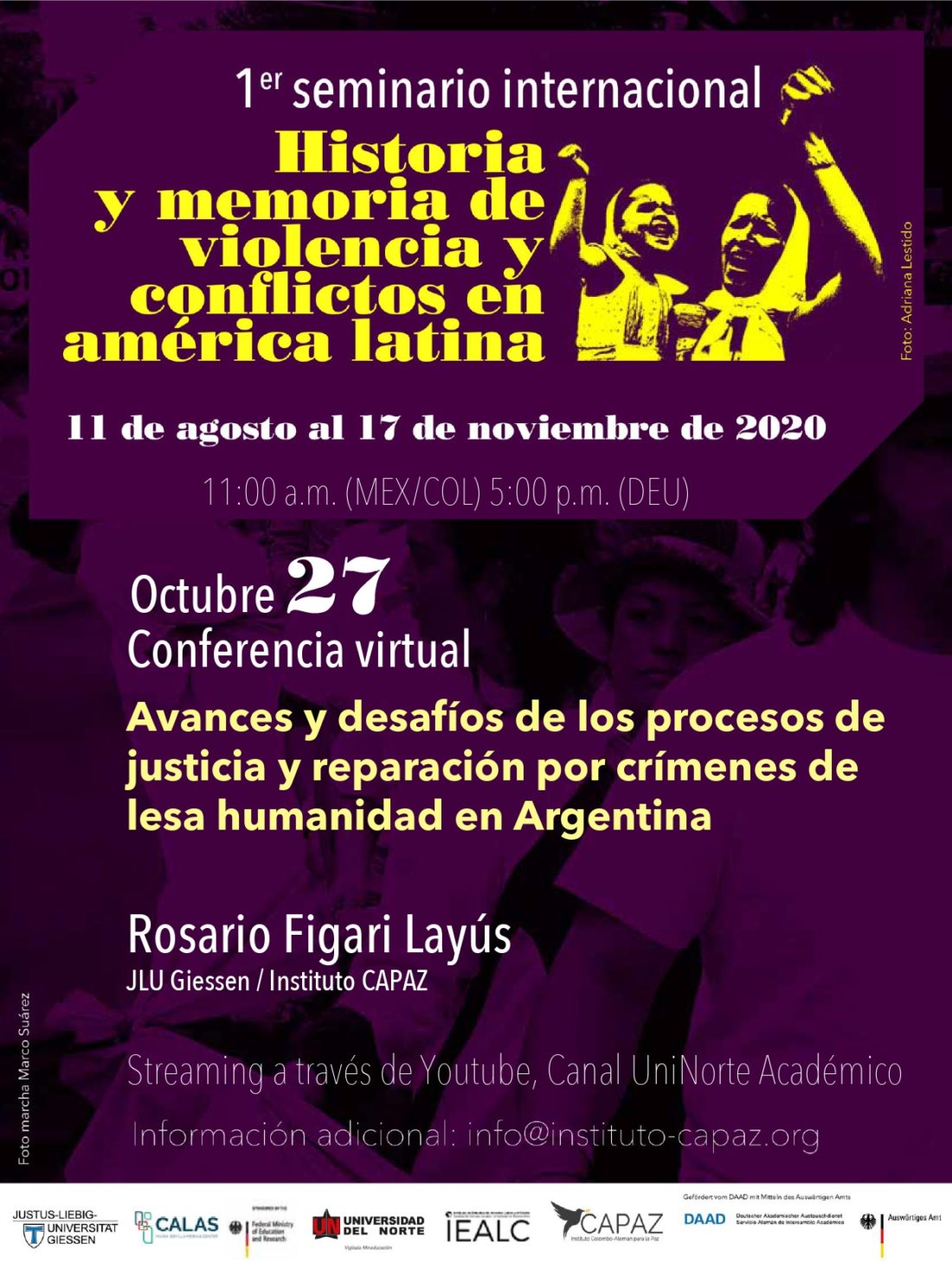 Justice and reparation for crimes in Argentina: Rosario Figari Layús invited to Latin American Seminar
The Argentinean researcher Dr. Rosario Figari Layús conducts academic and research activities at the Chair of Peace Studies at Justus Liebig University Giessen, and is also involved in CAPAZ projects.
Dr. Figari Layús is the guest speaker at the International seminar on the history and memory of violence and conflicts in Latin America, which began in August 2020 and will end in November this year. The lectures are online and open to the public.
The researcher's conference is entitled: "Advances and challenges of the justice and reparation processes for crimes against humanity in Argentina" and will be broadcast on Tuesday, October 27, 2020 at 11:00 a.m. (Colombia time) on the Uninorte Académico Youtube channel.
Access the streaming of the lecture (in Spanish)
The International seminar is organised by the CAPAZ, CALAS, the Institute for Latin American and Caribbean Studies at Universidad del Norte and Justus Liebig University Giessen.
Download the full series itinerary / Download the factsheet for the next session (.pdf)
(NW Text: Claudia Maya. English: Tiziana Laudato)