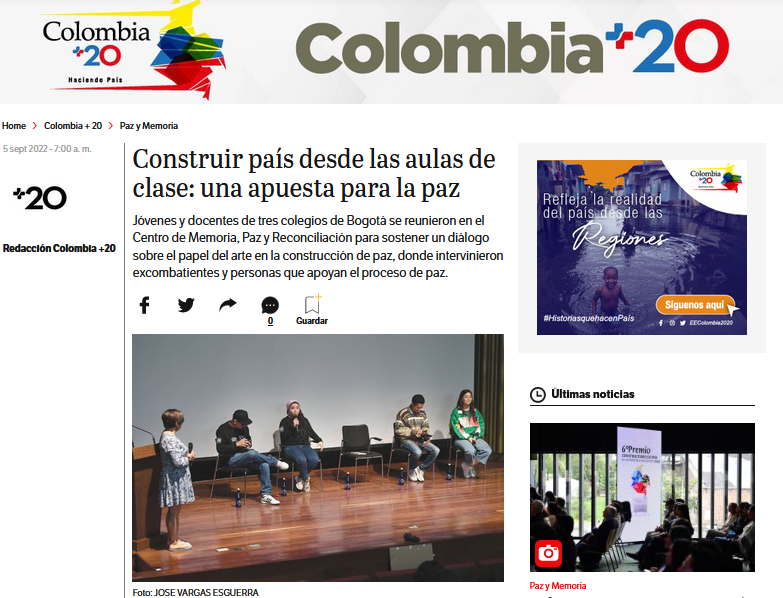 Building peace from the classroom: "What do you regret having done during the war?"
September 1 marked the CAPAZ initiative "Construyendo país desde las aulas" (Building a country from the classroom) event held at the Centro de Memoria, Paz y Reconciliación in Bogota. El Espectador's Colombia+20 and the German Embassy in alliance with Universidad Pedagógica Nacional and the Centro de Memoria.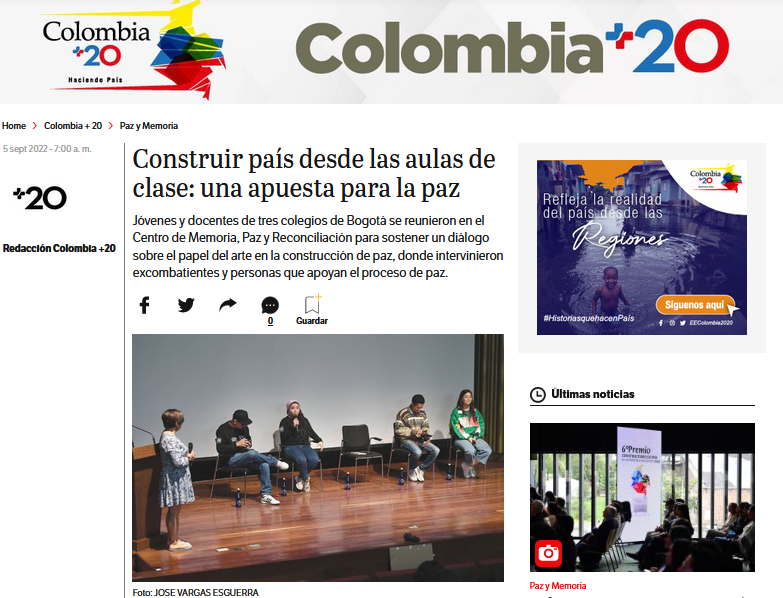 During the event, CAPAZ Director, Stefan Peters, invited young people from Bogotá schools to reflect on the importance of understanding all those manifestations that lead to peacebuilding and establishing communication with the actors involved in conflicts.
Political citizenship education is one of the CAPAZ conceptual commitments in Colombia and it encourages this through projects, conferences and courses. For CAPAZ, it is important for the country's youth to learn communication and negotiation skills, to be able to resolve their conflicts by listening, and to become future peacemakers.
If you want to know more about political citizenship education, please see: